Age Discrimination Case Alleges Manager Said He Wanted To Replace Older Workers With Younger Ones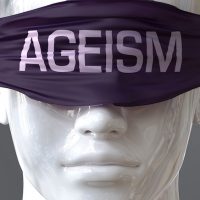 Throughout the past two decades, our Marion County, Florida age discrimination attorneys have represented Florida employees who have been subjected to unlawful age discrimination. Through their extensive experience representing age discrimination victims, our Ocala, Florida age discrimination lawyers know that employers continue to target older workers for replacement with younger employees. In the overwhelming majority of cases, employers never articulate their intention to get rid of older workers so they can be replaced with younger employees. Instead, employers simply conjure up pretextual explanations to mask their discriminatory intent to fire older employees because of their age. In this article, our Marion County, Florida age discrimination attorneys explain how the alleged facts in the recent decision by the U.S. District Court for the Northern District of Ohio in Stircula v. Lowe's Home Centers, LLC., Case No. 19-1788 (N.D. Ohio Sept. 9, 2021) are illustrative of the exceptionally rare circumstances where an employer expressly declares its intention to replace older employees with younger workers.
Age Discrimination Lawsuit
In that case, a man named Stircula brought an age discrimination lawsuit against his former employer, Lowe's Home Centers, LLC (Lowe's), under the Age Discrimination in Employment Act (ADEA). The ADEA makes discrimination against employees on the basis of age an unlawful employment practice. Stircula claims that Lowe's violated the ADEA by terminating his employment because of his age.
From 2005 until 2019, Stircula worked as a salesperson at Lowe's store in Bedford Heights, Ohio. Stircula's manager was a man named Crawford. In August 2018, Stircula learned of a new position in the Bedford Heights store for a commercial sales manager. When Stircula told Crawford that he was interested in the position, Crawford told Stircula that he would get Stircula more information on the position. Crawford, however, never provided the information to Stircula and the position was given to an employee who was substantially younger than Stircula and with less seniority.
Employee Claims Fired Because Of Age
During the litigation, Stircula presented testimony from a former Lowe's employee, a man named Huggard, who stated that Crawford told him that older employees "moved too slow," and in regards to Stircula in particular, "you can't teach an old dog new tricks." Huggard further testified that Crawford told him that he wanted to replace older workers with younger workers due to the fact that older workers were too set in their ways and commanded higher salaries.
In February 2019, a customer was exiting the store when a security alarm sounded. A cashier asked the customer to produce his receipt. The customer refused. Stircula was working a few feet away and began walking towards the customer, fearing the customer was going to strike the cashier. The customer pushed Stircula and headed out the door. Stircula asked the cashier to get the loss prevention agent while Stircula followed the customer to his car in order to get his license plate number. When he returned to the store, Stircula was instructed by Crawford to prepare an incident report.
Shortly thereafter, Stircula was fired for allegedly violating Lowe's policy by attempting the stop the alleged shoplifter and following him out of the store. Stircula contends that substantially younger employees pursued shoplifters and were not fired. Stircula further contends that, despite Lowe's representations to the contrary, managers at the Bedford Heights store encouraged employees to pursue shoplifters.
Evidence Of Discriminatory Firing
Lowe's filed a motion with the trial court seeking dismissal of Stircula's claim that he was unlawfully fired because of his age. In denying Lowe's motion for dismissal, the trial court focused on evidence showing that other employees who pursued shoplifters were not fired. The trial court pointed out that Huggard, who is under 40 years of age, testified that he pursued shoplifters out of the store but was not fired by Lowe's. The trial court also noted that Huggard testified that employees regularly followed suspected shoplifters out of the store to get their license plate numbers but were not disciplined. In fact, the trial court observed, Huggard testified that supervisors at Lowe's verbally admonished employees who did not follow shoplifting suspects out of the store. Based on this evidence, the trial court concluded, a jury could reasonably find that the proffered reason for Stircula's termination was a pretext for unlawful age discrimination in violation of the ADEA.
Free Employment Law Consultation
One of the most important decisions that age discrimination victims must make is deciding which employment lawyers to consult with regarding their legal rights. At our employment law firm, an experienced employment attorney will speak with you personally and you will receive the individualized attention your case deserves. We offer free confidential case evaluations and you will never have to pay to speak with our employment lawyers regarding your protection against age discrimination under federal employment discrimination law. We are available for consultation at your convenience and are able to schedule telephone consultations for evenings and weekends.
Marion County, FL Age Discrimination Lawyers
Based in Ocala, Florida, and representing workers throughout Central Florida, our Marion County, Florida age discrimination attorneys have fought for the rights of age discrimination victims for more than two decades. If you have been subjected to age discrimination or have questions about your rights as an age discrimination victim, please contact our office for a free consultation with our Ocala, Florida age discrimination lawyers. Our employee rights law firm takes age discrimination cases on a contingency fee basis. This means that there are no attorney's fees incurred unless there is a recovery and our attorney's fees come solely from the monetary award that you recover.