Employee Claims Age Discrimination Where Employer Said "I'm Not Sure We Want A Grandpa"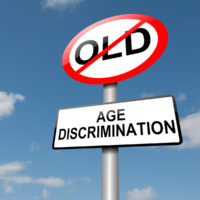 Having fought for the rights of age discrimination victims for almost twenty years, our Marion County, Florida age discrimination attorneys know that older workers continue to face significant disadvantages in their attempts to obtain promotion. Under the Age Discrimination in Employment Act (ADEA), employers are prohibited from failing to promote employees on the basis of age. Although the ADEA was passed more than fifty years ago, older workers continue to be denied promotion based on discriminatory age stereotypes. As determined by the U.S. Supreme Court in Western Air Lines, Inc. v. Criswell, 472 U.S. 400 (1985), the ADEA mandates that "employers are to evaluate [older] employees . . . on their merits and not their age." The decision by the U.S. Eighth Circuit Court of Appeals in Jones v. National American University, 608 F.3d 1039 (8th Cir. 2010) is illustrative of circumstances where an older worker was denied promotion on the basis of inaccurate and stigmatizing stereotypes.
Employee Claims Discriminatory Failure To Promote
In that case, Kathy Jones (Jones) brought an age discrimination lawsuit against her former employer, National American University (NAU), pursuant to the ADEA. Jones claimed that NAU failed to promote her on the basis of age in violation of the ADEA.
In 1998, Jones began working for NAU as a part-time corporate liaison at the university's Rapid City, South Dakota campus. That same year, Jones became a full-time admissions representative. In February 2004, the position of director of admissions at the Rapid City campus became available. Jones, then age fifty-six, applied for the position. NAU formed a committee consisting of four person to make the hiring decision. The committee was comprised of the president, academic dean, business manager, and dean of student services.
The committee initially offered the position to a present employee of NAU. The employee, who was thirty-eight years old, declined the position. Instead of offering the position to Jones, the president, Buckles, asked Jones to take over the majority of the director of admissions duties on an interim basis while the committee looked for new candidates. As part of those duties, Jones participated with Buckles in interviewing applicants for vacant admission representative positions. At trial, Jones testified that while she and Buckles were discussing one applicant, a man in his mid-fifties, Buckles made the comment, "I'm not sure we want a grandpa working with our high school students."
Younger Applicant Was Better Choice For Long Term The committee eventually selected an applicant who was thirty-four years old for the director of admissions position. When Jones learned that she had not bee selected for promotion to the position, she submitted her letter of resignation to the president. Jones testified at trial that when she turned in her letter of resignation, the president told her that while she would have been the better choice for the position in the short term, the person selected for the position was a better choice for the long term.
After a four-day trial, the jury returned a verdict in favor of Jones on her discriminatory failure to promote claim. On appeal, NAU argued that the jury's verdict must be overturned because Jones had not presented sufficient evidence of age discrimination to support the jury's verdict. The Eighth Circuit Court of Appeals rejected NAU's argument and upheld the jury's verdict. In doing so, the appellate court focused on the president's two discriminatory age-related remarks. The president's discriminatory remarks, the court of appeals found, constituted "sufficient evidence . . . for the jury to determine that NAU's proffered reasons for the failure to promote [Jones] were a pretext for intentional age discrimination." In other words, the president's remarks reflected discriminatory age stereotypes that older workers do not work well with younger individuals and productivity declines with old age. Because the president's remarks reflected the very essence of age discrimination, the remarks were sufficient to establish that a "discriminatory reason more likely motivated" NAU when making the decision not to promote Jones.
Free Consultation With Ocala Age Discrimination Lawyers
Based in Ocala, Florida and representing employees throughout Central Florida, our Marion County, Florida age discrimination attorneys have been in the trenches fighting for victims of employment discrimination for nearly twenty years. If you have been the victim of age discrimination or have questions about your protection against age discrimination, please contact our office for a free consultation with our Marion County, Florida age discrimination lawyers. Our employee rights law firm takes age discrimination cases on a contingency fee basis. This means that there are no attorney's fees incurred unless there is a recovery and our attorney's fees come solely from the monetary award that you recover.