Are Employees Protected From A Racially Discriminatory Workload?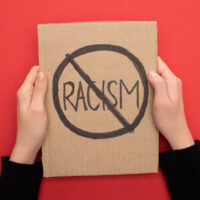 Having represented racial discrimination victims for more than twenty years, our Citrus County, Florida race discrimination lawyers know that employees are often targeted for discriminatory racial abuse by assigning them a disproportionately heavy workload relative to employees of another race. Under Title VII of the Civil Rights Act of 1964 (Title VII), employees are protected from race discrimination with respect to the entire spectrum of the compensation, terms, conditions, or privileges of employment, including work assignments. In Feingold v. New York,  366 F.3 138 (2d Cir. 2004), the U.S. Second Circuit Court of Appeals determined that a racially discriminatory workload violates Title VII's mandate of workplace equality. In this article, our Inverness, Florida racial discrimination attorneys explain how the recent decision in Sanderson v. Leg Apparel, LLC, 2020 WL 3100256 (S.D. N.Y. June 11, 2020) illustrates that discriminatory assignment of a disproportionately heavy workload is an unlawful employment practice under Title VII.
Employee Claims Discriminatory Work Assignments
In that case, Aftern Sanderson (Sanderson) brought a race discrimination lawsuit against his former employer, Leg Apparel, LLC (Leg Apparel), pursuant to Title VII. Sanderson, who is African-American, claims that Leg Apparel violated Title VII by assigning him a disproportionately heavy workload relative to his white co-workers.
Sanderson worked for Leg Apparel as a senior planner for almost three years. Sanderson alleges that his work performance was "stellar," that he received annual salary increases, and that he was never "written up" for his behavior. In August 2016, Sanderson claims that he had a "formal discussion" with the former head of Human Resources. During the discussion, Sanderson expressed his concern that he was carrying a heavier workload than his white co-workers. In the fall of 2017, Sanderson made another complaint to management about his excessive workload, claiming that his supervisor "forced" him to stay at work until 10:30 p.m.
In September 2017, Sanderson lodged a race discrimination complaint with the Human Resources Manager. Sanderson complained that he had a disproportionate workload and that his white co-workers seemed to have very little work. For example, Sanderson alleges that he observed a white co-worker, a man named Ford, reading articles on his computer rather than doing his work. Sanderson claims that his supervisors treated Ford better than him because Ford is white. Two days after he made his race discrimination complaint, the CFO of Leg Apparel told Sanderson that he was fired because it was "in the best interest of the company."
Protection Against Discriminatory Work Assignments
Leg Apparel filed a motion with the trial court seeking dismissal of Sanderson's race discrimination claim. The trial court denied the motion for dismissal and ruled that Sanderson's allegations were sufficient to establish that his heavy workload was the result of unlawful race discrimination. Under long standing law, the trial court explained, the racially discriminatory assignment of a disproportionately heavy workload violates Title VII. Although "allegations of excessive work" do "not necessarily" establish a violation of Title VII, the trial court pointed out, Sanderson does not merely allege that he was assigned excessive work. Instead, the trial court observed, Sanderson alleges that "he was assigned a disproportionately heavy workload relative to his white colleagues." In other words, the trial court noted, Sanderson claims that his workload was heavier than his white co-workers because of his race. Because Sanderson "alleges that his white colleagues were assigned less work," the trial court concluded, Sanderson had stated a claim for race discrimination under Title VII.
Consult With Inverness, FL Discrimination Lawyers
Based in Ocala, Florida and representing employees throughout Central Florida, our Citrus County, Florida racial discrimination attorneys have been fighting for employees' rights for more than two decades. If you have been subjected to racial discrimination at work or have questions about your protection against racial discrimination under the federal employment laws, please contact our office for a free consultation with our Inverness, Florida racial discrimination lawyers. Our employee rights law firm takes racial discrimination cases on a contingency fee basis. This means that there are no attorney's fees incurred unless there is a recovery and our attorney's fees come solely from the monetary award that you recover.