Are Employees Protected From Retaliation When A Parent Makes A Sexual Harassment Complaint On Their Behalf?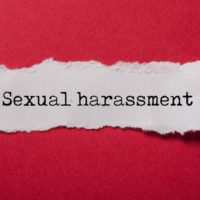 Under Title VII of the Civil Rights Act of 1964 (Title VII), employees are protected from sexually harassing behavior that is sufficiently severe or pervasive to alter the conditions of the victim's employment and create a hostile work environment. In order to protect employees from sexual harassment and enable employers to prevent sexual harassment, Title VII also protects employees from retaliation when they complain about sexually harassing behavior they are experiencing in the workplace.
Having almost twenty years of experience representing sexual harassment victims, our Marion County, Florida retaliation attorneys have learned that a sexual harassment complaint does not always come from the victim. In some cases, a sexual harassment victim asks a third-party, such as an employee, a family member, or even a customer, to make a complaint on his or her behalf. Unfortunately, some sexual harassment victims are retaliated against because of a complaint made on their behalf by a third-party. As a result, courts have addressed the issue of whether employees are protected from retaliation when a complaint is made on their behalf by a third-party.
Courts generally have held that employees are not protected from retaliation when a complaint is made on their behalf by an individual who is considered a stranger, such as a customer, to the employment relationship. While courts are split over whether employees are protected from retaliation when the complaint is made on their behalf by a co-employee. In EEOC v. V & J Foods, Inc., 507 F.3d 575 (7th Cir. 2007), the U.S. Seventh Circuit Court of Appeals addressed the issue of whether a sexual harassment victim is protected from retaliation when her mother makes a sexual harassment complaint on her behalf.
Mother Complains On Behalf Of Teenage Daughter
In that case, Samekiea Merriweather (Merriweather) brought claims for sexual harassment and retaliation against her former employer, V & J Foods, Inc. (V & J), pursuant to Title VII. Merriweather worked at a Burger King restaurant owned by V & J. When hired, Merriweather had just turned sixteen. Merriweather's employment with V & J was her first paying job.
Merriweather alleged that during her employment she was subjected to unwanted sexually harassing behavior by the general manager of the restaurant. The general manager was a thirty-five year old man named Wilkins. Merriweather claimed that Wilkins' sexual behavior included rubbing up against her, trying to kiss her, making sexual propositions, and offering her money for sex. Eventually, Wilkins fired Merriweather because she allegedly missed an afternoon shift even though she had been scheduled to work that morning and Wilkins changed the schedule without notifying her. However, Wilkins later rehired Merriweather and the sexual harassment continued.
Merriweather complained to shift supervisors and an assistant manager about Wilkins' harassment. Despite her complaints, Wilkins' sexual harassment persisted. Eventually, Merriweather's mother came to the restaurant and complained to a shift supervisor named McBride about Wilkins' sexual harassment of her daughter. McBride then reported the mother's intervention to Wilkins. Wilkins then fired Merriweather because she involved her mother in the matter rather than handling it "like a lady."
Employee Protected From Retaliation When Mother Complains
The trial court dismissed Merriweather's retaliation claim and ruled that Merriweather was not protected from retaliation by Title VII based on a sexual harassment complaint made by her mother on her behalf. On appeal, the Seventh Circuit reversed the trial court's decision and held that Title VII protected Merriweather from retaliation when her mother made a sexual harassment complaint on her behalf. The court of appeals explained that "people often act through agents, such as lawyers; and minors, especially because of their legal and functional incapacities, must act through agents or guardians." Application of agency principles to the facts meant that "Merriweather's mother acted as her daughter's agent in confronting Wilkins about the sexual harassment of her daughter." "In retaliating against Merriweather for her mother's intervention," the appellate court reasoned, "Wilkins was retaliating against the principal, her daughter, just as if Merriweather's lawyer had complained to Wilkins about Wilkins' harassing his client and he had responded by firing Merriweather."
Free Consultation With Marion County Retaliation Attorneys
Based in Ocala, Florida and representing employees throughout Central Florida, we have extensive experience representing employees who have been retaliated against for complaining about sexual harassment. If you are the victim of employment retaliation or have questions about whether you are protected from retaliation based on a complaint made by a third-party, please contact our office for a free consultation with our Marion County, Florida retaliation lawyers. Our employee rights law firm takes employment retaliation cases on a contingency fee basis. This means that there are no attorney's fees incurred unless there is a recovery and our attorney's fees come solely from the monetary award that you recover.