Are Employees Protected From Retaliatory Attempts To Deny Them Unemployment Benefits?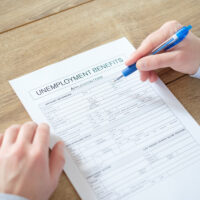 Having represented retaliation victims for more than twenty years, our Citrus County, Florida retaliatory discharge lawyers know that employers frequently retaliate against employees who have complained about unlawful employment practices by attempting to deny them unemployment benefits. Under the federal anti-discrimination laws, employers are protected from retaliation when they complain about perceived unlawful discrimination or harassment in the workplace. In this article, our Inverness, Florida retaliatory discharge lawyers explain how the decision by the U.S. Tenth Circuit Court of Appeals in Williams v. W.D. Sports, N.M., Inc., 497 F.3d 1079 (10th Cir. 2007) demonstrates that it is unlawful for employers to retaliate against employees for complaining about perceived discrimination or harassment at work by opposing their claim for unemployment benefits.
Employee Claims Unlawful Retaliation
In that case, Rosann Williams (Williams) brought a retaliation lawsuit against her former employer, W.D. Sports, N.M., Inc. (W.D. Sports) pursuant to Title VII of the Civil Rights Act of 1964 (Title VII). Under Title VII, employers are prohibited from retaliating against employees who complain about perceived discrimination or harassment on the basis of race, color, national origin, sex, or religion. Williams claimed, in relevant part, that W.D. Sports violated Title VII by retaliating against her for complaining about alleged gender discrimination by opposing her application for unemployment benefits.
W.D. Sports was the owner of the New Mexico Scorpions, a minor league hockey team. Williams was responsible for box office and office manager duties for the hockey team. During her employment, Williams complained to her supervisors about gender-related discrimination in her workplace, including the use of sexual epithets in reference to women. After her supervisors failed to remedy the problem, Williams filed a complaint in March 2002 with the Human Rights Division of the New Mexico Department of Labor (NMDOL), a state agency responsible for handling employment discrimination complaints.
Shortly after her filing with the NMDOL, Williams had a discussion with the president of W.D. Sports regarding her employment status. During the discussion, the president explained that there were rumors circulating about Williams being intimately involved with the team coach and some players. The president, according to Williams, suggested that she resign, offering her a severance package if she did so. Williams refused to resign and asked for a written explanation why she was being fired. The president refused and told Williams to get out of his office. On March 29, 2002, W.D. Sports fired Williams.
"I Won't Fight You On Your Unemployment"
Williams contended that, after firing her, the president told her not to "fight" him on "this," and if she did fight him, "all the rumors about her sexual activities would be made public, whether or not they were true." Williams maintained that W.D. Sports proceeded to carry out the president's threats by opposing her application for unemployment benefits with the NMDOL. Specifically, W.D. Sports submitted a written statement asserting that it fired Williams "for cause" because of Williams' supposed "failure to heed warnings or correct behavior regarding, among other incidents, repeated instances of sexual misconduct with peers and subordinates amounting to sexual harassment; drinking and alcohol; and theft of company property." As it happens, however, the company never provided any such evidence to the NMDOL, and Williams claims that these allegations were false and retaliatory.
Because of W.D. Sports' opposition to her application for unemployment benefits, the NMDOL held a hearing on Williams' unemployment benefits application. At that hearing, the lawyer for W.D. Sports allegedly asked Williams, "What do you want to just shut up and go away?" After Williams expressed her belief that W.D. Sports could not "give her back what [it has] taken away," W.D. Sports' lawyer purportedly offered a quid pro quo: "If you will drop your Human Rights [discrimination] claim, I won't fight you on unemployment." Williams declined the offer, and in spite of W.D. Sports' opposition, the NMDOL ultimately determined that Williams was entitled to unemployment benefits.
Intent To Cause Economic Harm Is Unlawful Retaliation
The trial court dismissed Williams' retaliation claim. In doing so, the trial court reasoned that Williams' retaliation claim failed because she did not present any evidence that her unemployment benefits were delayed, suspended, or denied because of W.D. Sports' alleged retaliatory actions. Without evidence of economic harm, the trial court ruled, Williams was not subjected to unlawful retaliation in violation of Title VII. On appeal, the Tenth Circuit reversed the trail court's decision and reinstated Williams' retaliation claim.
The Tenth Circuit determined that although Williams did not have any evidence that her unemployment benefits were delayed, suspended, or denied because of W.D. Sports' conduct, Williams was not required to show any tangible economic harm in order to have a meritorious retaliation claim under Title VII. In making retaliation an unlawful employment practice, the appellate court explained, Title VII's purpose was not simply to prohibit employer actions that impose economic harm, "but also those that are likely to deter victims of discrimination from complaining to the EEOC, the courts, or their employers." An employee is subjected to unlawful retaliation under Title VII, the court of appeals concluded, when the employee shows that a "reasonable employee" in his or her "shoes" would have found the employer's "conduct sufficiently adverse that he or she well might have been dissuaded by such conduct from making or supporting a charge of discrimination."
Court Finds Evidence Of Unlawful Retaliation
Having determined the proper analytical framework governing Williams' retaliation claim, the Tenth Circuit found that Williams had produced sufficient evidence to warrant a jury trial on her retaliation claim. The appellate court pointed to the president's warning to Williams "not to fight him" and that if she did so, rumors about her sexual conduct would be made public without regard for their veracity. W.D. Sports "then arguably proceeded to make good on these threats by opposing Williams unemployment benefits in a submission alleging that the company had fired Williams for sexual misconduct amounting to sexual harassment, an apparent falsity given [the president's] candid admission at trial that he did not fire Williams for such behavior." "W.D. Sports did all this," the court of appeals believed, "in what the jury could find was an effort to impose yet another plainly adverse repercussion on Williams and her family—the loss of income associated with unemployment benefits."
The Tenth Circuit further observed that W.D. Sports "allegedly solicited nothing short of quid pro quo—proposing to drop its opposition to Williams' unemployment benefits if Williams dropped her discrimination claims—thus starkly posing Williams with the choice whether to seek vindication of her Title VII rights or risk a former employer's intentional efforts to damage her reputation and stymie her receipt of income." Given this evidence, the Tenth Circuit concluded, "a reasonable employee could well find that such a combination of threats and actions taken with the design of imposing both economic and psychological harm sufficient to dissuade him or her from making or supporting a charge of discrimination."
Consult With Inverness Retaliatory Discharge Lawyers
Based in Ocala, Florida and representing employees throughout Central Florida, our Citrus County, Florida retaliatory discharge attorneys have been fighting for employee rights for more than two decades. If you have been retaliated against for complaining about discrimination or harassment or have questions about an employer's retaliatory attempts to deny you unemployment benefits, please contact our office for a free consultation with our Inverness, Florida retaliatory discharge lawyers. Our employment and labor law attorneys take retaliatory discharge cases on a contingency fee basis. This means that there are no attorney's fees incurred unless there is a recovery and our attorney's fees come solely from the monetary award that you recover.