Are Employees Who Are Repeatedly Discriminatorily Passed Over For Promotion Entitled To Quit?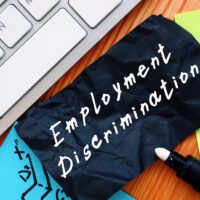 Having represented employment discrimination victims for more than two decades, our Citrus County, Florida employment discrimination attorneys know that employees are often passed over for promotion for discriminatory reasons. In some circumstances, employees who are continuously denied promotion for discriminatory reasons may have a claim for constructive discharge. As the U.S. Second Circuit Court of Appeals in Whidbee v. Garzarelli Food Specialties, Inc., 223 F.3d 62 (2d Cir. 2000) observed, a "constructive discharge of an employee occurs when an employer, rather than directly discharging an individual, intentionally creates an intolerable work atmosphere that forces an employee to quit involuntarily." "Working conditions are intolerable," the Whidbee court explained, "if they are so difficult or unpleasant that a reasonable person in the employee's shoes would have felt compelled to resign."
When an employee is repeatedly passed over for promotion for discriminatory reasons, the employer is, in effect, telling the employee that he or she has no future with the company. In Hunt v. City of Markham, Ill.,219 F.3d 649 (7th Cir. 2000), the U.S. Seventh Circuit Court of Appeals explained that when "a person is told repeatedly that he is not wanted, has no future, and can't count on ever getting another raise would not be acting unreasonably if he decided that to remain with this employer would necessarily be inconsistent with even a minimal sense of self-respect, and therefore intolerable."
In this article, our Hernando, Florida employment discrimination lawyers explain how the recent decision by the U.S. District Court for the Southern District of New York in Moultry v. Rockland Psychiatric Center2020 WL 2765870 (S.D. N.Y. May 28, 2020) illustrates than an employer's repeated refusal to promote an employee for discriminatory reasons may establish a continuous pattern of discrimination that would drive a reasonable person in the employee's shoes to quit.
Worker Claims Discriminatory Failure to Promote
In that case, Diane Moultry (Moultry) brought an employment discrimination action against her former employer, Rockland Psychiatric Center (RPC), pursuant to Title VII of the Civil Rights Act of 1964 (Title VII). Under Title VII, employers are prohibited from discriminating against employees on the basis of race. Moultry claims that RPC repeatedly passed her over for promotion because of her race and that the continuous pattern of discrimination rendered her working conditions so intolerable she was compelled to quit.
Moultry, who is African-American, was employed by RPC from May 2010 through October 2018, when she retired. When she commenced her employment, Moultry's job title was Rehabilitation Counselor 2. During her tenure at RPC, Moultry applied for and was selected for the position of Acting Treatment Coordinator. The position, which Moultry held simultaneously with her position of Rehabilitation Counselor 2, did not come with a salary increase. Moultry took the position based on the belief that she would eventually be promoted to supervisor. Moultry's belief was based on statements made by her supervisor, Willoughby, regarding promotional opportunities and practices at RPC.
Worker Repeatedly Passed Over For Promotion
Moultry applied on several occasions for the position of Rehab Supervisor and was denied the promotion each time. In passing Moultry over for promotion in November 2016, Willoughby promoted a white woman, McCue, instead of Moultry. McCue, according to Moultry, had inferior test scores, less experience, and lacked the proper temperament. After she was denied promotion, Moultry complained Willoughby about being passed over, the amount of work involved in serving as Acting Treatment Coordinator, the lack of proper compensation, and the lack of career advancement opportunities. Moultry also complained that her white co-workers did not have to work as hard and as many hours as she did. Moultry also maintained that although she was qualified to train other employees, management would promote her white co-workers over her. As a result of continually being passed over for promotion because of her race, Moultry contended that she was forced to resign and, thus, constructively discharged in violation of Title VII.
Intolerable Work Conditions Justifies Quitting
RPC filed a motion with the trial court seeking dismissal of Moultry's constructive discharge claim. In doing so, RPC argued that Moultry could not establish that her working conditions were so intolerable that a reasonable person in her shoes would be forced to resign. In denying RPC's motion for dismissal, the trial court pointed out that Moultry maintained that RPC passed her over for promotion on multiple occasions in favor of white co-workers who were not as qualified as her. The trial court also noted that Moultry contended that she was qualified for the promotional position, having trained her co-workers and assisted in some supervisor responsibilities after the previous supervisor retired. Based on these allegations, the trial court concluded, Moultry had established that her working conditions were so intolerable that a reasonable person in her shoes would have felt compelled to resign.
Consult With Hernando, FL Discrimination Lawyers
Based in Ocala, Florida and representing employees throughout Central Florida, our Citrus County, Florida employment discrimination attorneys have dedicated their practice to representing employment discrimination victims. If you have experienced discrimination at work or have questions about whether you are legally entitled to quit because of intolerable working conditions, please contact our Hernando, Florida employment discrimination lawyers. Our employee rights law firm takes employment discrimination cases on a contingency fee basis. This means that there are no attorney's fees incurred unless there is a recovery and our attorney's fees come solely from the monetary award that you recover.