Are Sexual Harassment Victims Protected From Harassment Committed Outside The Workplace?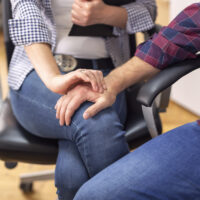 Having litigated sexual harassment cases in Florida courts for more than two decades, our Marion County, Florida hostile work environment attorneys know that a common employment law myth is that employees are only protected from sexually harassing behavior that occurs in the workplace or a "work environment." Seeking to perpetuate this myth, our Ocala, Florida hostile work environment lawyers have learned, employers routinely argue that they are not liable for sexually harassing conduct committed by their employees away from the place of employment. In other words, employers maintain that sexual harassment victims cannot rely on sexually harassing behavior that took place away from the workplace in establishing that they were subjected to severe or pervasive hostile work environment harassment in violation of federal employment discrimination law.
However, as the U.S. District Court for the Southern District of New York in Parrish v. Sollecito, 249 F.Supp.2d 342 (S.D. N.Y. 2003) explained, federal employment discrimination law does not "allow a harasser to pick and choose the venue" for his sexual misconduct "so as not to account for those that occur physically outside the workplace." A "practical or constructive extension of the work environment" is necessary, the Parrish court reasoned, because a sexual harasser's "license to engage in sexual misconduct towards a co-worker outside the company may derive and draw comfort from his understanding of what is permissible behavior in the workplace or his perception of how far he can push the limits and what discriminatory wrongs against his fellow employee he can inflict with impunity."
In this article, our Marion County, Florida hostile work environment attorneys explain how the recent decision by the U.S. Sixth Circuit Court of Appeals in Wyatt v. Nissan North America, Inc., Case No. 20-5021 (6th Cir. May 28, 2021) demonstrates that employees are protected from sexual harassment committed by employees outside the workplace.
Hostile Work Environment Lawsuit
In that case, a female employee, Wyatt, brought a sexual harassment lawsuit pursuant to Title VII of the Civil Rights Act of 1964 (Title VII) against her former employer, Nissan North America, Inc. (Nissan). Title VII makes sexual harassment an unlawful discriminatory employment practice. To violate Title VII, sexual harassment must be sufficiently severe or pervasive to alter the conditions of the victim's employment and create a hostile work environment. Wyatt claims that she was subjected to severe or pervasive sexual harassment in violation of Title VII.
Wyatt began working for Nissan in February 2013 as a project manager. In 2015, Wyatt claims that her supervisor, Mullen, began sexually harassing her. On September 2, 2015, Wyatt alleges that Mullen escalated his harassment. After Mullen invited and drove Mullen to lunch, Mullen stopped at a hotel along the way under the pretense of showing Wyatt a suite his homeowner's insurance was paying for while Mullen had his floors redone. Wyatt reluctantly agreed to go inside. When they arrived at the room, Wyatt contends that Mullen sexually harassed and assaulted her: he made sexual remarks, exposed his genitals, asked Wyatt to touch his genitals, prevented Wyatt from leaving the room, and tried to embrace her. Wyatt attempted to leave and told Mullen to stop. Mullen ultimately allowed Wyatt to leave, apologized, and asked her to ride back to Nissan with him.
Wyatt attempted to avoid Mullen after the hotel incident, but he continued to seek her out. During October 2015, despite Wyatt's attempts to avoid him, Mullen continued to touch Wyatt and rub down her shoulders to her buttocks, even though Wyatt asked Mullen to stop. In December 2015, Wyatt complained to HR about Mullen's unwanted sexual behavior. Mullen remained in the workplace until December 9, 2015, when HR interviewed him regarding the allegations and then walked him out of the office. Mullen resigned on December 13, 2015.
Victim Protected From Harassment Outside Workplace
The trial court dismissed Wyatt's sexual harassment claim. On appeal, the Sixth Circuit reversed the trial court's dismissal and reinstated Wyatt's sexual harassment claim. In determining that Wyatt established that she had been subjected to sufficiently severe or pervasive sexual harassment to warrant a jury trial, the appellate court relied heavily on the egregious sexual misconduct Wyatt endured during the hotel room incident. The court of appeals pointed out that Wyatt "described the experience as Mullen taking her to a hotel room under false pretenses and then sexually propositioning her and exposing his genitals to her, after Wyatt asked to leave and opposed Mullen's solicitation." Thus, the appellate court determined that the sexual harassment Wyatt experienced outside of the workplace contributed to the creation of a sexually hostile work environment. The Sixth Circuit found that Wyatt's allegations regarding the hotel incident, along with Wyatt's allegations that Mullen subjected her to physical touching in the workplace for at least three months, "fall squarely within the scope of what [the Sixth Circuit] considers severe or pervasive" sexual harassment in violation of Title VII.
Free Consultation For Sexual Harassment Victims
One of the most important decisions sexual harassment victims must make is deciding which employment attorneys to consult with regarding their legal rights. At our employee rights law firm, an experienced employment lawyer will speak with you personally and you will receive the individualized attention your case deserves. We offer free confidential case evaluations and you will never have to pay to speak with our employment attorneys regarding your workplace issues.
Ocala, FL Hostile Work Environment Lawyers
Based in Ocala, Florida and representing employees throughout Central Florida, our Marion County, Florida hostile work environment attorneys have fought for the rights of sexual harassment victims for more than twenty years. If you have been required to work in a sexually hostile work environment or have questions about your protection from sexual harassment away from the workplace, please contact our office for a free consultation with our Ocala, Florida hostile work environment lawyers.