Can A Formulated Plan To Fire An Employee Be Evidence Of Discrimination?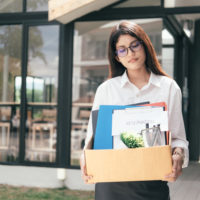 As observed by the U.S. Third Circuit Court of Appeals in Sheridan v. E.I. DuPont de Nemours & Co., 100 F.3d 1061 (3d Cir. 1996), "cases charging discrimination are uniquely difficult to prove and often depend upon circumstantial evidence." Indeed, the U.S. Second Circuit Court of Appeals explained in Chambers v. TRM Copy Ctrs. Corp., 43 F.2d 29 (2d Cir. 1994), "an employer who discriminates is unlikely to leave a 'smoking gun' attesting to discriminatory intent," which means that "a victim of discrimination is seldom able to prove his claim by direct evidence, and is usually constrained to rely on circumstantial evidence."
When attempting to prove discrimination through circumstantial evidence, an employee must establish that the employer's proffered reason for the employment decision is a pretext for discrimination. Unfortunately, courts have struggled with the definition of what constitutes a pretext for discrimination. In Miller v. EBY Realty Group, LLC, 396 F.3d 1105 (10th Cir. 2005), the U.S. Tenth Circuit Court of Appeals defined a pretext as an "excuse" or "an effort or strategy to conceal something." In Millbrook v. IBP, Inc., 280 F.3d 1169 (7th Cir. 2002), the U.S. Seventh Circuit Court of Appeals stated that "pretext means a lie, specifically a phony reason for some action." In another case from the Seventh Circuit, the court in Kulmani v. Blue Cross Blue Shield Ass'n, 224 F.3d 681 (7th Cir. 2000) explained that "pretext means deceit used to cover one's tracks."
Having litigated employment discrimination cases for almost twenty years, our Marion County, Florida employment discrimination attorneys have learned that a pretext for discrimination, at its core, means a false, dishonest, or phony explanation for an employment decision. As observed the Second Circuit in Holcomb v. Iona College, 521 F.3d 130 (2d Cir. 2008), "evidence suggesting that a defendant accused of illegal discrimination has chosen to give a false explanation for its actions gives rise to a rational inference that the defendant could be masking its actual, illegal motivation." In other words, as the Second Circuit explained in Binder v. Long Island Lighting Co., 57 F.3d 193, 200 (2d Cir. 1995), "resort to a pretextual explanation is, like flight from the scene of a crime, evidence indicating consciousness of guilt, which is, of course, evidence of illegal conduct." The recent decision by the U.S. District Court for Massachusetts in Rinsky v. Cushman & Wakefield, Inc., 2018 WL 1188750 (D. Mass. March 7, 2018) is instructive in showing that a pretext for discrimination may also exist when an employer formulates a plan to fire an employee.
Employee Receives Approval To Transfer
In that case, Yury Rinsky (Rinsky) alleged that his former employer, Cushman & Wakefield (Cushman & Wakefield), discriminated against him based on his age. Rinsky was employed by Cushman & Wakefield as a software engineer. From 2012 to 2015, Rinsky worked remotely three to four days a week and spent only one or two days per week in Cushman & Wakefield's New York City office. Cushman & Wakefield did not impose any restrictions as to where Rinsky performed remote work, and sometimes Rinsky would work remotely from Boston while visiting his daughter.
In April 2015, Rinsky asked his supervisor, an employee named Reid, if he could transfer to Boston. Later that month, Reid told Rinsky that he had spoken to his manager, an employee named Hamilton, about the transfer and it was "no problem" for him to work out of the Boston office. Rinsky then asked Reid what the next steps were, and Reid said that the chief information officer would need to arrange for a cubicle for him in the Boston office. At that point, Rinsky believed that his transfer to Boston had been approved.
On May 17, 2017, Rinsky sent an email to Reid notifying him that he planned to move to Boston on May 27. When Rinsky spoke with Reid on May 19 about the transfer, they discussed logistical matters such as Rinsky's equipment and who would be Rinsky's contact in the Boston office. When Rinsky offered to come to the New York office one day per week, Reid states that might not be necessary, and that Rinsky would likely only have to come to New York occasionally as needed. Rinsky began working from Boston on May 28 and continued to perform his work remotely during the first few weeks of June.
Throughout this time period, neither Reid nor any other employee notified Rinsky that Cushman & Wakefield had a specific process for handling transfer requests, nor did anyone tell Rinsky that any other authorization or additional steps were required beyond obtaining permission from Reid and Hamilton. Prior to his leaving for Boston, no one told Rinsky that his transfer request was still pending, that there was any problem with it, that it was not approved, or that he might lost his job if he moved.
Employer Formulates Plan To Fire Employee
On June 22, 2015, Rinsky was instructed to participate in a conference call with Reid, Hamilton, and an HR representative named Hicks. During the call, Hamilton notified Rinsky that he would be required to be physically present in the New York office five days per week, beginning the following day. Hamilton also said that it would be in Rinsky's best interest to resign. After the call ended, Reid sent an email with a draft resignation letter attached to Rinsky that stated, "this is the response that HR is expecting from you based on our conversation this morning." Rinsky refused to sign the proposed resignation letter. On July 14, 2015, Reid sent Rinsky an email stating that he had been terminated.
Unknown to Rinsky, Cushman & Wakefield had formulated a plan to hire a replacement and then terminate Rinsky even before he moved to Boston. On May 14, 2015, Reid sent an email to Hamilton asking him to "think through the options and risks of replacing Rinsky (via contractor or permanent role) so we can evaluate all the pros and cons of keeping and replacing." On May 20, 2015, Reid sent an email to an individual named Felix, Rinsky's eventual replacement, asking whether he was interested in working for Cushman & Wakefield. On May 27, Hamilton sent an email to a senior managing director which explained that Hamilton, Reid, and Hicks had agreed on a plan to onboard Rinsky's replacement, to retain Rinsky for about nine week, and then work with Hicks on the "official exit (mitigating litigation risks)." In early June 2015, Felix was hired as a contractor.
Formulated Plan Shows Reason For Discharge Was False
After a five-day jury trial, the jury returned a verdict finding that Rinsky's was fired because of his age. Following the jury verdict, Cushman & Wakefield filed a motion with the trial court claiming that the trial court should have dismissed Rinsky's age discrimination before submitting the case to the jury for resolution. The trial court denied the motion. 
In denying the motion, the trial court found substantial evidence establishing that Cushman & Wakefield's asserted reason for firing Rinsky was false. The trial court pointed out that Reid told Rinsky that in order to transfer to Boston he only had to obtain permission from Reid and Hamilton, and further stated that Rinsky had received permission. Throughout the time that Rinsky was making arrangements to transfer to Boston, the trial court noted, none of Cushman & Wakefield's employees told Rinsky that he did not have permission to transfer or there was a problem with the transfer. "Meanwhile," the trial court observed, Cushman & Wakefield's "employees were formulating a plan to fire [Rinsky]."
The formulated plan to discharge Rinsky, according to the trial court, was to allow Rinsky "to think that he had permission to transfer, wait[ ] until he moved to Boston and his replacement was trained, and then use[ ] the move as a pretense to fire him." Had Cushman & Wakefield "wished to continue to employ" Rinsky, the trial court reasoned, "it simply could have told him, at any point prior to his move to Boston, that he did not have permission to transfer, or that he was still required to work in the New York office on the same schedule as before." Moreover, the trial court pointed out, although Cushman & Wakefield told Rinsky that he could keep his job if he returned to New York, Cushman & Wakefield "had already hired [Rinsky's] replacement, made plans to terminate [Rinsky], and then put strong pressure on [Rinsky] to resign." This evidence, the trial court concluded, "demonstrates that [Cushman & Wakefield's] purported justification for terminating [Rinsky] was false."
Free Consultation With Marion County Discrimination Lawyers
Based in Ocala, Florida and representing employees throughout Central Florida, we have extensive experience fighting for employees who have been subjected to employment discrimination. If you have been discriminated against at work or have questions about an employer formulating a plan to fire you, please contact our office for a free consultation with our Marion County, Florida employment discrimination attorneys. Our employee rights law firm takes employment discrimination cases on a contingency fee basis. This means that there are no attorney's fees incurred unless there is a recovery and our attorney's fees come solely from the monetary award that you recover.