Can A Single Incident Of Sexual Battery Create A Hostile Work Environment?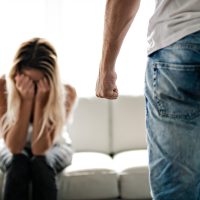 Throughout the past two decades, our Citrus County, Florida sexual harassment lawyers have represented workers who have endured workplace sexual harassment. Through their substantial experience representing sexual harassment victims, our Inverness, Florida sexual harassment attorneys know that sexual battery is one of the most egregious forms of sexual harassment. When defending against sexual harassment lawsuits, employers customarily argue that a single incident of sexual battery is insufficient to establish a claim for hostile work environment sexual harassment. In this article, our Citrus County, Florida employment lawyers explain how the recent decision in Bearer v. Teva Pharmaceuticals, USA, Inc.,  2021 WL 4145053 (E.D. Pa. Sept. 8, 2021) demonstrates that a single incident of sexual battery is sufficiently severe to alter the conditions of the victim's employment and create a hostile work environment in violation of federal employment discrimination law.
Hostile Work Environment
Sexual harassment is a form of sex discrimination prohibited by Title VII of the Civil Rights Act of 1964 (Title VII). The term "sexual harassment" embodies both quid pro quo harassment as well as claims of the hostile work environment. To make out a claim for a sexually hostile work environment, an employee must show that the sexual harassment was sufficiently severe or pervasive to alter the conditions of her employment and create an abusive working environment. In determining whether an employee has made out a claim, courts consider the totality of the circumstances, including the frequency of the harassing conduct, whether it is physically threatening or a mere offensive utterance, and whether it unreasonably interfered with the employee's work performance.
Sexual Harassment Lawsuit
In Bearer,  a woman named Bearer brought a sexual harassment lawsuit against her employer, Teva Pharmaceuticals, USA, Inc. (Teva), pursuant to Title VII. Bearer claims that she was required to work in a sexually hostile environment in violation of Title VII.
Bearer became employed by Teva in October 2011, following Teva's acquisition of Cephalon, Inc., where she had been employed since 2003. Bearer presently serves as Senior Director of Global Market Access at Teva. She is still employed by Teva to this day.
In September 2017, Bearer attended a work conference in Vancouver, Canada. At a cocktail reception at the conference, she approached Teva's CEO, Koremans. She intended to introduce Koremans to an employee who reported to her, Khan. After Bearer, Koremans, and Khan spoke for a few minutes, she and Kahn turned to walk away, and "Koremans slapped her on the butt." The "slap was very, very firm and audible." The following day, Bearer was in a conference with Koremans and other employees, and Koremans "looked at her, made eye contact with her, and then winked at her."
During the week following the Vancouver conference, Bearer complained to human resources about Koremans' conduct at the conference. She then had several meetings and exchanged emails with HR representatives about her complaint against Koremans. HR representatives asked Bearer "what she wanted in connection with her complaint," and Bearer requested, in part, that Koremans not attend an upcoming meeting at which she was scheduled to make a presentation, as his presence would cause her stress and discomfort. Despite Bearer's request, Koremans attended the meeting and was in the audience during her presentation. Ultimately, Teva concluded that its investigation into the Koremans incident was unnecessary because Bearer had filed a complaint with the U.S. Equal Employment Opportunity Commission and Koremans had announced he was leaving the company.
Sexual Touching Creates Hostile Work Environment
Teva filed a motion with the trial court seeking dismissal of Bearer's sexual harassment claim. In doing so, Teva argued that the incident where Koremans allegedly "slapped her buttocks" was not sufficiently severe or pervasive to support a hostile work environment harassment claim. In denying Teva's motion for dismissal, the trial court found that the single incident of sexual battery was sufficiently severe to alter the conditions of Bearer's employment and create an abusive working environment. In support of its conclusion, the trial court explained that "sexual battery is one of the most serious forms of workplace sexual harassment to which one could be subjected." Thus, the trial court ruled that "a reasonable jury could find that this conduct was sufficiently severe to sustain a hostile work environment claim," and that Bearer "is therefore entitled to have a jury make that determination."
Free Consultation For Harassment Victims
One of the most important decisions sexual harassment victims must make is which employment law attorneys to consult with regarding their legal rights. As part of our law firm's dedication to fighting for sexual harassment victims, an experienced employment law attorney will speak with you personally and you will receive the individualized attention your case deserves. We offer free confidential case evaluations for employees, and you will not have to pay to speak with our employment law attorneys regarding your rights as a sexual harassment victim. We are available for consultation at your convenience, including scheduling telephone consultations for evenings and weekends.
Citrus County, FL Sexual Harassment Lawyers
Based in Ocala, Florida, and representing workers throughout Florida, our sexual harassment attorneys in Citrus County, Florida have litigated sexual harassment cases in Florida courts for more than twenty years. If you have been required to work in a sexually hostile environment or have questions about your protection against workplace sexual harassment, please contact our office for a free consultation with our sexual harassment lawyers in Citrus County, Florida. Our employee rights law firm takes sexual harassment cases on a contingency fee basis. This means that there are no attorney's fees incurred unless there is a recovery and our attorney's fees come solely from the monetary award that you recover.