Can Employees Still Prove Race Discrimination When Discharged In A Reduction In Force?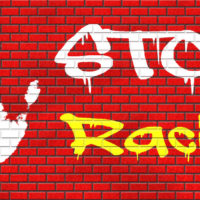 Having fought for employee rights for nearly twenty years, our Alachua County, Florida labor law attorneys have learned that employers often target employees for termination in the context of a reduction in force for discriminatory reasons. In the reduction in force context, many employers believe that they are virtually immune from liability for discrimination lawsuits because an employee's termination is justified by economic reasons. These employers also believe that because a reduction in force generally involves the termination of a large number of employees due to economic reasons, an individual employee who is part of a reduction in force will be unable to establish that his or her termination was motived by discriminatory animus. The recent decision by the U.S. District Court for the Northern District of California in Barbara v. HERE North America, LLC, No. 16-1650 (N.D. Cal. Jan. 29, 2018) is instructive in showing that such employer beliefs are deeply flawed because an individual employee can still demonstrate that he or she was selected for the reduction in force for a discriminatory reason.
Employee Endures Racial Harassment
In that case, Lamar Barbara (Barbara) sued his former employer, HERE North America, LLC (HERE), for race discrimination pursuant to Title VII of the Civil Rights Act of 1964 (Title VII). Barbara claimed that HERE terminated him because of his race. Barbara, who is African-American, worked as a hardware technician at HERE's warehouse in Berkeley, California. His duties involved building and repairing camera rigs that were installed on the tops of vehicles as part of HERE's global 3D street-mapping system.
Barbara claimed that he was subjected to daily racial harassment while employed by HERE, including having a sign reading "Colored" posted above his work area door, hearing racial slurs, and being subjected to derogatory remarks about African-Americans by his supervisors and co-workers. On one occasion, according to Barbara, his supervisor, an employee named McGuire, saw him walk into the camera room and stated, "Is this the black people room?" Barbara further alleged that McGuire excluded him from training, singled him out for discipline, failed to stop the racially harassing behavior, and used the terms "brother" and "black people" in stereotypical and offensive ways. Barbara claimed that he complained about race discrimination to an employee in the human resources department "at least a dozen times," including a complaint about two months before his termination.
According to HERE, management began planning for a company-wide reduction in force in mid-2014. The Berkeley warehouse where Barbara worked was impacted by the company-wide reduction in force. In November 2014, HERE made the decision to terminate Barbara's employment as part of the company-wide reduction in force. The rationale for selecting Barbara as part of the reduction in force was his services were no longer needed at the Berkeley warehouse and because of his poor performance.
Racial Animus Played Role In Selecting Employee
HERE filed a motion with the trial court seeking dismissal of Barbara's race discrimination claim. HERE argued that Barbara could not establish that his termination was racially motivated because there was a company-wide reduction in force and his services were no longer needed at the Berkeley warehouse. Consequently, HERE maintained that Barbara's race discrimination claim was meritless and he was prohibited from bringing his claim before a jury for resolution. The trial court denied HERE's motion for dismissal and ruled that a jury must resolve the issue of whether HERE selected Barbara for the reduction in force because of his race.
In denying HERE's motion for dismissal, the trial court observed that although Barbara was terminated as part of a company-wide reduction in force, Barbara was selected for the reduction force based on an evaluation completed by McGuire. McGuire's evaluation reflected that Barbara had performance issues and was the least productive member of his team. The trial court found that it was "conceivable that McGuire's alleged racial animus towards Barbara played a role in Barbara's low marks on McGuire's evaluation." The trial court further found that "it is also possible that Barbara was indeed performing poorly, but that this was due in part to the fact that he had complained about race discrimination at work and was continuing to feel ill-treated because of his race." Thus, because McGuire's negative evaluation of Barbara was the basis for selecting him for the reduction in force and that evaluation may have been racially tainted, the trial court concluded that Barbara had produced sufficient evidence to establish that his race played a role in the decision to include him in the reduction in force.
Free Consultation With Gainesville Discrimination Lawyers
Based in Ocala, Florida and representing employees throughout Central Florida, we have almost twenty years of experience fighting for employees who have been the victim of racial discrimination in the workplace. If you have endured racial discrimination at work or have questions about your employee rights, please contact our office for a free consultation with our Alachua County, Florida discrimination attorneys. Our employee rights law firm takes discrimination cases on a contingency fee basis. This means that there are no attorney's fees incurred unless there is a recovery and our attorney's fees come solely from the monetary award that you recover.