Can Racial "Code Words" Create A Racially Hostile Work Environment?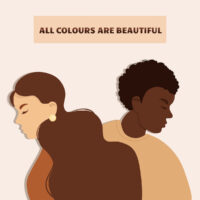 For the past twenty years, our Marion County, Florida racial harassment lawyers have fought for the rights of Florida employees who have been required to work in a racially hostile work environment. Having extensive experience representing racial harassment victims, our Ocala, Florida racial harassment attorneys know that employees are often subjected to racially charged "code words" in the workplace. For example, the court in Lloyd v. Holder, 2013 WL 6667531 (S.D. N.Y. 2013) identified the words "welfare queen," "terrorist," "thug," and "illegal alien" as examples of racially charged code words.  Similarly, the court in Smith v. Fairview Ridges Hosp., 625 F.3d 1076 (8th Cir. 2010) identified the words "Buckwheat," "fried chicken," and "ghetto" as racially charged code words.
Title VII of the Civil Rights Act of 1964 (Title VII) prohibits a racially hostile work environment. In Harris v. Forklift Sys., Inc.,  510 U.S. 17 (1993), the U.S. Supreme Court determined that a hostile work environment exists when "the workplace is permeated with discriminatory intimidation, ridicule, and insult that is sufficiently severe or pervasive to alter the conditions of the victim's employment and create an abusive working environment." In this article, our Marion County, Florida racial harassment lawyers explain how the recent decision by the U.S. District Court for the District of Connecticut in Brockman v. NAES Corp., Case No. 19-00006 (D. Conn. March 8, 2021) demonstrates that racially charged code words can create a racially hostile work environment in violation of Title VII.
Employee Subjected To Racial Code Words
In that case, Michael Brockman (Brockman) brought a racial harassment claim against his former employer, NAES Corp. (NAES), pursuant to Title VII. Brockman, who is African-American, claims that NAES violated Title VII by requiring him to work in a racially hostile work environment.
From September 2017 until June 2018, Brockman was employed as a loader operator by NAES at one of its waste processing facilities. Brockman's immediate supervisor was a man named O'Connor. In September 2017, shortly after Brockman began working at NAES, O'Connor gave Brockman a tour of the facility. During the tour, according to Brockman, O'Connor pointed to a confined space and told Brockman, "I bet you'd go in there if there was fried chicken and watermelon inside."
Brockman alleges that after this initial comment, O'Connor made at least three other derogatory racial comments. First, while discussing a co-worker's child who was born out of wedlock, O'Connor told Brockman, "you that what that is, you have a baby mama." Second, after observing Brockman with two cell phones, O'Connor asked Brockman, "The only people I know who have two phones are drug dealers, are you a drug dealer?" Third, O'Connor also told Brockman that people in Florida "wouldn't like your kind." Brockman further alleges that O'Connor threatened his job on several occasions.
Worker Makes Race Discrimination Complaint
On March 4, 2018, Brockman submitted a written complaint alleging discriminatory behavior by O'Connor. The Plant Manager opened an investigation the next day. O'Connor denied making the racial remarks. Ultimately, the Plant Manager informed Brockman that he had concluded that Brockman's complaint was "unfounded." Not content with the result of the investigation, Brockman called the corporate ethnics hotline of NAES and lodged another complaint alleging discriminatory behavior by O'Connor. Following an investigation, the Plant Manager "coached" O'Connor regarding his management style.
On March 9, 2018, O'Connor apologized to Brockman, claiming that he did not realize anything he had said would have been considered offensive. On the same day as O'Connor's apology, Brockman discovered a green swastika had been spray painted on a wall in the plant where he and another African-American employee worked. Earlier in the day, Brockman claims that he saw O'Connor with green spray paint in that area. Brockman lodged another racial discrimination complaint against O'Connor. Following another investigation, the Manager of Human Resources determined that he could not confirm that O'Connor had used racially insensitive comments and concluded that the swastika did not target Brockman personally.
In April 2018, Brockman applied for a loader position at a different NAES facility because he wanted to get away from O'Connor. Although Brockman's transfer request was initially granted by NAES, the transfer offer was subsequently rescinded. Consequently, Brockman resigned his employment with NAES.
Racial Code Words Create Hostile Environment
NAES filed a motion with the trial court seeking dismissal of Brockman's racial discrimination claim. In doing so, NAES argued that O'Connor's remarks were not racial in nature and, thus, could not create a racially hostile work environment. The trial court denied the motion for dismissal and ruled that Brockman was entitled to proceed before a jury on the issue of whether he was subjected to hostile work environment racial harassment in violation of Title VII.
In denying the motion for dismissal, the trial court determined that a "jury could reasonably (and easily) conclude" that O'Connor's remarks to Brockman were "race-related." "Words like those used by O'Connor," the trial court reasoned, "may be examples of 'dog-whistle racism,' and Title VII can hear racism sung in the whistle register." The trial court also determined that a "jury could reasonably conclude in light of the timing and other circumstances that O'Connor was responsible for the swastika that appeared just after O'Connor was pressured to apologize to Brockman, and it could conclude (of course) that a swastika reflects deep racial bias and intimidation."
Racial Harassment Lawyers In Ocala, FL
Based in Ocala, Florida and representing employees throughout Central Florida, our Marion County, Florida racial harassment attorneys have litigated racial harassment discrimination cases in Florida courts for more than two decades. If an employer has required you to work in a racially hostile work environment or you have questions about your rights as a racial harassment victim under the federal employment laws, please contact our office for a free consultation with our Ocala, Florida racial harassment lawyers. Our employment and labor law attorneys take racial harassment cases cases on a contingency fee basis. This means that there are no attorney's fees incurred unless there is a recovery and our attorney's fees come solely from the monetary award that you recover.