Can Remarks Reflecting Age-Based Stereotypes Be Used To Prove Age Discrimination?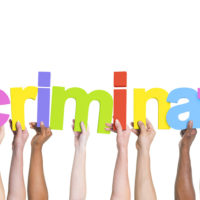 Under Age Discrimination in Employment Act (ADEA), it is unlawful for an employer to discriminate against an individual with respect to his or her compensation, terms, conditions, or privileges of employment because of such individual's age. The ADEA prohibits discrimination against individuals who are at least forty years of age. As explained by the U.S. Supreme Court in Hazen Paper Co. v. Biggins, 507 U.S. 604 (1993), "Congress' promulgation of the ADEA was prompted by its concern that older workers were being deprived of employment on the basis of inaccurate and stigmatizing stereotypes."
Having been committed to fighting age discrimination in the workplace for almost twenty years, our Citrus County, Florida age discrimination attorneys have learned that employers continue to make employment decisions based on inaccurate and stigmatizing age-based stereotypes. For example, managers and supervisors still characterize older workers as "inflexible," "not adaptable," "low energy," "resistant to change," "unimaginative," "slow," and "old fashioned." Such age-based stereotypes are frequently used by employers to justify employment decisions regarding older workers. The recent decision by the U.S. District Court for the Western District of Louisiana in Fontenot v. Republic National Distributing Co., LLC, 2017 WL 4653455 (W.D. La. Oct. 13, 2017) is instructive in showing that remarks reflecting age-based stereotypes made by employees involved in the challenged employment decision can be used to prove age discrimination.
Employee "Challenged" Working With Younger Reps
In that case, Wilber Fontenot (Fontenot) claimed that Republic National Distributing Co., LLC (RNDC) fired him on the basis of age in violation of the ADEA. Throughout his tenure with RNDC, Fontenot held the position of District Manager. In this position, Fontenot, supervised sales representatives who reported to him and who performed the everyday servicing of RNDC's accounts. Fontenot's immediate supervisor was an Area Manager named Richard. Richard reported to a Division Manager named Brignac.
During his employment, RNDC began documenting areas in which Fontenot needed to improve his job performance. In March 2010, Brignac issued Fontenot a written warning concerning his allegedly poor job performance. In August 2013, RNDC placed Fontenot on a ninety-day performance improvement plan (PIP). During the ninety-day period, Brignac and other managers accompanied Fontenot's sales representatives on their sales calls. Fontenot claimed that one of the managers involved told him that the "ride alongs" were a "witch hunt." RNDC maintained that over the ninety-day period Fontenot did not satisfactorily improve in the areas identified in his PIP. At the end of the ninety-day period, Brignac and Richard concluded that Fontenot's employment should be terminated. In November 2013, Brignac told Fontenot that he was being fired based on his performance.
Pointing to his annual performance reviews, Fontenot claimed that his job performance was not the real reason for his termination because his job performance was adequate. In his annual performance reviews for the years 2010 through 2012, Fontenot received an overall rating of "meets expectations." Fontenot further contended that Richard and Brignac "made remarks implying that he was too old for the position." In his 2012 annual performance review, Richard stated that Fontenot "will be challenged with reviewing his management style to accommodate a younger generation of salesmen." Fontenot alleged that Brignac repeatedly asked him "about how hold he was, stating he was getting on up in years, and when he was going to retire, as well as how hard it was to work with young people coming in, implying Fontenot could not handle it."
Age-Based Stereotypes Reflect Discriminatory Intent
RNDC filed a motion with the trial court seeking dismissal of Fontenot's age discrimination claim. In doing so, RNDC argued that Fontenot had failed to produce sufficient evidence to establish that he was fired because of his age. Consequently, RNDC maintained that the trial court was required to dismiss the case and not allow Fontenot to bring his age discrimination claim before a jury. The trial denied RNDC's motion for dismissal.
In denying RNDC's motion for dismissal, the trial court focused on three pieces of evidence. First, the trial court found that evidence of Fontenot's overall job performance of "meets expectations" was "probative" in showing that Fontenot was fired because of his age. Second, the trial court found that comments by Richard and Brignac, which "indirectly refer[ed] to Fontenot's age by questioning his ability to work with younger workers," reflected age-based discriminatory intent. Third, the trial court pointed out that Fontenot's position was filled by two individuals who were both much younger and less experienced than Fontenot. From this evidence, the trial court concluded, a jury could reasonably conclude that Fontenot was fired because of his age. 
Free Consultation With Citrus County Age Discrimination Lawyers
Based in Ocala, Florida and representing employees throughout Central Florida, we have almost twenty years of experience litigating age discrimination cases in state and federal court. If you have been the victim of age discrimination or have questions about your rights under the ADEA, please contact our office for a free consultation with our Citrus County, Florida age discrimination attorneys. Our employee rights law firm takes age discrimination cases on a contingency fee basis. This means that there are no attorney's fees incurred unless there is a recovery and our attorney's fees come solely from the monetary award that you recover.