Can Remarks To Hispanic Workers About The "Border" Create A Hostile Work Environment?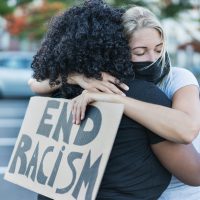 Throughout the past twenty years, our Citrus County Florida employment lawyers have litigated employment discrimination cases in Florida courts. Having decades of experience representing employment discrimination victims, our Inverness, Florida employment attorneys know that Hispanic employees are routinely subjected to racially charged remarks about the "border." In far too many cases, employers take no action to protect Hispanic employees from such offensive comments. In requiring Hispanic employees to suffer an abusive working environment, employers discount the offensiveness of such comments and claim that such comments are not racially motivated. Instead, employers maintain that such comments, even when directed at Hispanic employees, are political in nature or simply an expression of political opinion. In this article, our Citrus County employment attorneys explain how the decision in Reynaga v. Roseburg Forest Products,847 F.3d 678 (9th Cir. 2017) demonstrates that remarks to Hispanic employees about the "border" are often racially motivated and can create a hostile work environment.
Racial Harassment Lawsuit
In that case, a man named Reynaga brought an employment discrimination lawsuit against his former employer, Roseburg Forest Products (Roseburg), pursuant to Title VII of the Civil Rights Act of 1964 (Title VII). Title VII prohibits employers from discriminating against employees on the basis of race. Under well-established law, racial harassment is a form of race discrimination forbidden by Title VII. To violate Title VII, racial harassment must be sufficiently severe or pervasive to alter the conditions of the victim's employment and create a hostile working environment. Reynaga claims that Roseburg violated Title VII by creating and maintaining a racial hostile work environment.
Reynaga worked as a millwright for Roseburg. According to Reynaga, he and his son were the only millwrights of Mexican descent at Roseburg. Reynaga developed a contentious relationship with a lead millwright, Branaugh, who allegedly subjected Reynaga to racially disparaging comments, including comments about the "border."
For example, after Reynaga received a hunting tag for a second year in a row, Branaugh allegedly said, "we should close the borders" to keep "people like" Reynaga "from coming up here and killing our elk." On one occasion, Branaugh allegedly stated, "minorities are taking over the country." Branaugh also allegedly asked Reynaga whether "all Mexican women are fat?" On another occasion, Branaugh left in the break room a printed email containing an article that claimed President Obama was an illegal alien and that "our borders are like sieves." Reynaga further claims that Branaugh assigned him and his son the harder, dirtier, and more dangerous jobs.
Discrimination Complaint
Reynaga initially lodged a verbal complaint with Roseburg management alleging racial harassment in the workplace. In response to Branaugh's verbal complaint, Roseburg's managing personnel simply "coached Branaugh on his leadership skills" and told him he "can make people uncomfortable." Approximately two months later, Reynaga filed a written complaint with Roseburg management alleging racial harassment. Roseburg hired Vigilant, a company that specializes in employment relations, to investigate the allegations. Vigilant interviewed Reynaga. Reynaga stated that Branaugh had made racist comments, had been harassing him for "a long time," and that he did not want to work with Branaugh. Subsequently, Roseburg arranged Branaugh's schedule so that he would not be on the same shift as Reynaga.
About one month after Roseburg rearranged Branaugh's work schedule so that he would not be on the same shift as Reynaga, Reynaga and his son arrived at work to find Branaugh assigned to the same shift. After notifying Roseburg that they would not work in a hostile environment, Reynaga and his son immediately left the premises. A few days later, Reynaga and his son showed up to work but refused to complete their shift because Branaugh was also scheduled to work at the same time. Roseburg then terminated the employment of Reynaga and his son.
Evidence Of Hostile Work Environment
The trial court dismissed Reynaga's hostile work environment claim. The trial court stated that it was "certainly troubled by [Reynaga's] allegations and recognizes that these events caused him to suffer pain." However, the trial court concluded that Branaugh's alleged conduct was not severe or pervasive enough to alter the conditions of Reynaga's employment and create a hostile working environment. On appeal, the U.S. Ninth Circuit Court of Appeals reversed the trial court's decision and reinstated Reynaga's hostile work environment claim.
Unlike the reversed trial court, the Ninth Circuit determined that "a reasonable jury could find that Branaugh's alleged conduct would be highly offensive and demeaning to anyone, especially a person from Mexico." The appellate court explained that Reynaga "identifies several derogatory remarks that Branaugh made specifically about Mexicans, including comments about the 'border' that were tinged with racism. The court of appeals also rejected the trial court's conclusion that Branaugh's alleged racial comments were "offhand comments" or "mere offensive utterances." Reynaga's evidence, the appellate court observed, "includes repeated examples of unwelcome conduct of a racial nature." The racial comments, the Ninth Circuit concluded, "reflect a workplace that had been polluted with insult and intimidation."
Free Consultation For Discrimination Victims
One of the most critical decisions employment discrimination victims must make is which employment law attorneys to consult with regarding their issues in the workplace. As part of our decades-long dedication to fighting for the rights of employment discrimination victims, an experienced employment law attorney will speak with you personally and you will receive the individualized attention your case deserves. We offer free confidential case evaluations for employees, and you will not have to pay to speak with our employment law attorneys regarding your rights. We are available for consultation at your convenience, including scheduling telephone consultations for evenings and weekends.
Citrus County, FL Employment Lawyers
Based in Ocala, Florida, and representing workers throughout Florida, our employment law attorneys in Citrus County, Florida have dedicated their practice to fighting for the rights of employment discrimination victims. If you have been required to work in a racially hostile work environment or have questions about your protection from racial harassment under federal employment discrimination law, please contact our office for a free consultation with our employment law lawyers in Citrus County, Florida. Our employee rights law firm takes employment discrimination cases on a contingency fee basis. This means that there are no attorney's fees incurred unless there is a recovery and our attorney's fees come solely from the monetary award that you recover.