Can You Claim "Reverse Age Discrimination" in Florida?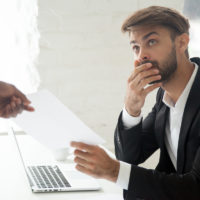 Having litigated employment discrimination claims in Florida for more than two decades, our Citrus County, Florida workplace discrimination lawyers have seen the gamut of discrimination claims and have kept a close eye on the development of the law across the various workplace discrimination arenas.  In several areas, plaintiffs have been able to bring claims of "reverse discrimination," where employees in groups that have not been historically discriminated against have been able to argue that anti-discrimination policies target them because of protected characteristics.  For example, a Caucasian employee may have grounds to sue their employer if a position is restricted to non-whites only.  Some claimants have tried to extend that line of reasoning to age discrimination, arguing that positions limited to those with more experience may discriminate against workers because of their youth.
Protections against age discrimination
Age discrimination is prohibited under the federal Age Discrimination in Employment Act ("ADEA").  The ADEA generally prohibits discrimination "because of [an] individual's age" and creates a "protected class" for workers aged 40 or above.  Employers may not take any adverse employment action, including refusing to hire a prospective employee, based on the age of the employee.
Age discrimination is also prohibited under the Florida Civil Rights Act ("FCRA").  The FCRA provides freedom from discrimination for Florida workers based on a variety of criteria, including "age."  Unlike the ADEA, the FCRA does not specifically limit protected status to people aged 40 and up.
Courts reject reverse age discrimination
Federal courts have soundly rejected claims of reverse age discrimination.  The U.S. Supreme Court addressed the issue in Gen. Dynamics Land Sys., Inc. v. Cline, 540 U.S. 581 (2004), stating that "the ADEA was concerned to protect a relatively old worker from discrimination that works to the advantage of the relatively young."  The legislative history of the ADEA, the limitation of the "protected class" to employees aged 40 and above, combined with years of court cases limiting the ADEA to older workers without any congressional response clearly indicated that the ADEA is limited to discrimination based on advanced age, not youth.  Thus, while reverse discrimination may be claimed in other contexts such as age or gender, there is no place for reverse discrimination claims regarding an employee's age under the DEA.
The limitation on claims based on youth is less clear under Florida law.  The law appears to apply to discrimination based on age for a worker of any age, and unlike the ADEA, the law does not grant explicit protections only for workers over age 40.  Claims of discrimination based on youth are thus possible under Florida law.  However, many Florida courts have shown reluctance to allow such youth-based claims.  Multiple Florida appellate decisions in the last decade have looked to the federal interpretation of the ADEA in reviewing claims under the FCRA, finding that "[a]ge discrimination statutes protect only employment decisions which disadvantage an older worker in favor of a younger worker."  So, while such claims may be possible under Florida law, they are often rejected.
Free Consultation With Citrus County Age Discrimination Lawyers
Based in Ocala, Florida, and representing employees throughout Central Florida, we have substantial experience litigating age discrimination claims.  If you have been the victim of age discrimination or have questions about your protection against discrimination based on your age, please contact our office for a free consultation with our Citrus, Florida, age discrimination attorneys.  Our employee rights law firm takes age discrimination cases on a contingency fee basis.  This means that there are no attorney's fees incurred unless there is a recovery, and our attorney's fees come solely from the monetary award that you recover.