Claim of Gender Discrimination by Firefighter Moves Forward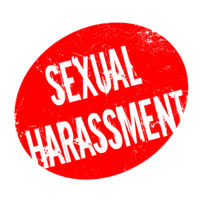 In March of 2016, a Tampa firefighter filed a lawsuit alleging sexual discrimination against the Tampa Fire Department. A day later, the woman was fired from her job. The lawsuit makes numerous allegations regarding sexually harassing comments made to the woman, as well as discriminatory treatment she is alleged to have received as an employee. The woman's lawsuit is currently moving through the discovery phase and progressing toward trial, with a deposition of the chief of the Tampa Fire Department having recently taken place.
The plaintiff, Tanya Vidovic, claims that she was repeatedly subjected to unfair treatment by her coworkers and managers at the fire department beginning in 2010, two years after she began working as a firefighter. She claims that she and another female coworker were turned down for a promotion to driver/engineer, despite the fact that she scored higher on an assessment test than two men who ultimately did receive promotions to the role. When she complained to the HR department for the city, she was told that a missing HazMat certification was to blame for the lack of a promotion. However, Vidovic pointed out in her suit that eight of the men who were promoted also lacked this certification.
The lawsuit includes over a dozen allegations of specific incidents of harassment. According to Vidovic, her male coworkers responded to news of her pregnancy by saying she should have "kept her legs shut," and told her to pump her breast milk in the station's HazMat decontamination room instead of its kitchen. Coworkers allegedly said that "women would be so much better if we could train them like dogs." A captain in the department told her that she "looks good when she sweats," and that "no one would notice if we disappeared into the woods for 20 minutes" while the pair was out for a run.
Vidovic was also part of a group of female firefighters who lodged a claim against the city on the basis that female firefighters were not offered privacy from their male coworkers in the fire station, as they were required to share sleeping quarters. This complaint resulted in the installation of privacy partitions in these quarters.
Tampa's fire department claims that the woman's termination was unrelated to her claims of discrimination and harassment. A memo from the Tampa Fire Department states that Vidovic was terminated for lying about a doctor's appointment to obtain clearance to continue working full duty for the department.
If you have been the victim of gender discrimination or sexual harassment on the job in Florida, contact the knowledgeable and seasoned Ocala employment discrimination attorneys at James P. Tarquin, P.A. for a consultation, at 352-401-7671.