Court Dismisses Race Discrimination Case Despite Evidence That Reasons For Failure To Promote Employee Were False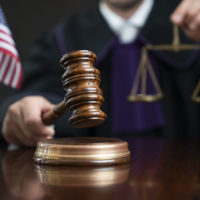 Having represented victims of employment discrimination for nearly two decades, our Alachua County, Florida racial discrimination lawyers know that proving discrimination is not always easy. "In an employment discrimination case," as observed by the U.S. Eighth Circuit Court of Appeals in Parrish v. Immanuel Med. Ctr., 92 F.3d 727 (8th Cir. 1996), the employee "faces the difficult task of establishing an employer's motive[.]" As explained by the U.S. Seventh Circuit Court of Appeals in Riordan v. Kempiners, 831 F.2d 690 (7th Cir. 1987), employers of "even minimal sophistication will neither admit discriminatory animus or leave a paper trail demonstrating it."
Because employers rarely leave smoking gun evidence of discriminatory intent, not all employment discrimination victims prevail in litigation. The plight of employment discrimination victims and the substantial litigation disadvantages they face are all too often exacerbated by the determination of some courts to adopt an employer-friendly approach to employment discrimination laws. The recent decision by the U.S. Eleventh Circuit Court of Appeals in Wesley v. Austal USA, LLC, Case No. 17-cv-00302, (11th Cir. June 28, 2019) demonstrates the difficulties some employment discrimination claimants may encounter when seeking to vindicate their statutory rights. 
Employer Allegedly "Encourages" Racial Segregation
In that case, Sharon Wesley (Wesley), who is African-American, brought a race discrimination claim against her former employer, Austal USA, LLC (Austa), pursuant to Title VII of the Civil Rights Act of 1964 (Title VII). Title VII prohibits employers from discriminating against employees on the basis of race. Wesley claimed that Austal violated Title VII by denying her promotion because of her race.
Austal is a contractor, designer, and manufacturer of combat ships for the U.S. Navy. To demonstrate its ships' performance and ability to meet design specifications, Austal conducts tests and sea trials. To carry out such tests, Austal employees Tests and Activation Specialists who perform testing duties on a range of systems and equipment. Specialists are classified as level I, II, III, or Senior.
In 2011, Wesley was hired by Austal as an electrical apprentice. In 2014, Wesley became a Specialist I. There was only one other African-American woman Specialist in Tests and Activation, Smith. Wesley alleged that management always paired her with Smith, and they worked together almost every day and performed the same duties, even after Smith was promoted to Specialist II. A co-worker, Cannon, testified that Wesley and Smith were paired together "because of the simple fact that they were black females and no one wanted to work with them unless they had no one else to turn to." Cannon further alleged that "this type of behavior was encouraged or allowed by management."
Employee Claims Discriminatory Failure To Promote
In April 2015, Wesley sought promotion to Specialist II. In June or July 2015, Wesley learned that she would not be selected for promotion. Austal claimed that Wesley was not promoted because she did not list all relevant experience on her application, she was not proactive in carrying out her duties, and she had not taken "ownership" over projects. Wesley testified that she believed the failure to promote her was based on race "because white males who had not been there for two years all got promoted," but she did not. Wesley claimed that she had the necessary qualifications and had been a Specialist I longer than some of the white employees who were promoted.
Proving The Reasons Are False Is Not Enough
Wesley appealed the trial court's dismissal of her discriminatory failure to promote claim. The Eleventh Circuit affirmed the trial court's ruling. Although Wesley produced evidence that the reasons given by Austal for not promoting her were false, the appellate court determined that such evidence was not sufficient, standing alone, to entitle Wesley to bring her discrimination claim before the jury. Instead, the court of appeals determined that "even where the [employee] puts forward evidence contradicting the [employer's] proffered reasons, and a reasonable factfinder could reject those reasons, [the employee] must also present evidence that the real reason was discriminatory." In other words, according the Eleventh Circuit, even if Wesley produced establishing that Austal's reasons for not promoting her were false, Wesley was also required to produce additional, independent evidence of discrimination in order to bring her discrimination case to trial.
The Eleventh Circuit concluded that Wesley's evidence that Austal racially segregated the workplace did not qualify as additional, independent evidence of race discrimination. The court of appeals reasoned that even if Austal paired Wesley and Smith together on work assignments for discriminatory reasons, such evidence was "not probative of why Wesley was not promoted." Having found that Wesley produced no mandatory additional, independent evidence of race discrimination, the Eleventh Circuit affirmed the trial court's dismissal of Wesley's discriminatory failure to promote claim.
Eleventh Circuit Overlooks Supreme Court Precedent
The Eleventh Circuit's ruling that Wesley was required to produce additional, independent evidence of discrimination in order to proceed to trial fails to account for binding U.S. Supreme Court precedent. In Reeves v. Sanderson Plumbing Products, Inc., 530 U.S. 133 (2000), the Supreme Court held that "because a prima facie case and sufficient evidence to reject the employer's explanation may permit a finding of liability, [a court] err[s] in proceeding from the premise that plaintiff must always introduce additional, independent evidence of discrimination." Thus, the standard mandated by the Eleventh Circuit is precisely the standard rejected by the Supreme Court in Reeves. In dismissing a discrimination case by mandating that the race discrimination claimant satisfy a standard rejected by the Supreme Court, the Eleventh Circuit's decision in Wesley is illustrative of the substantial disadvantages employment discrimination claimants may encounter in the litigation context. 
Free Consultation With Ocala Race Discrimination Lawyers
Based in Ocala, Florida and representing employees throughout Central Florida, our Marion County, Florida race discrimination attorneys have been in the trenches fighting for the rights of employees for nearly twenty years. If you have been the victim of race discrimination or have questions about whether you have a claim for discriminatory failure to promote, please contact our office for a free consultation with our Marion County, Florida race discrimination lawyers. Our employment and labor law attorneys take race discrimination cases on a contingency fee basis. This means that there are no attorney's fees incurred unless there is a recovery and our attorney's fees come solely from the monetary award that you recover.