Court Finds Evidence Of Age Discrimination Where Older Worker Fired For A "Flimsy" Reason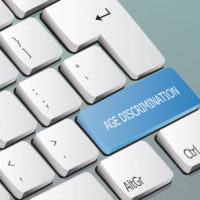 Having fought for the rights of employees for nearly twenty years, our Marion County, Florida age discrimination attorneys have learned that employers often mask a discriminatory motive by firing employee for reasons that are not true, have no basis in fact, or are phony. In the employment discrimination context, employees can prove that they were fired for a discriminatory reason simply by showing that the employer's proffered explanations for the termination are not credible. As explained by the U.S. Supreme Court in Reeves v. Sanderson Plumbing Products, Inc., 530 U.S. 133 (2000), "[p]roof that the defendant's explanation is unworthy of credence is simply one form of circumstantial evidence that is probative of intentional discrimination, and it may be quite persuasive." The recent decision by the U.S. Fourth Circuit Court of Appeals in Westmoreland v. TWC Administration, LLC, No. 18-1600 (4th Cir. May 22, 2019) demonstrates that a jury may view an employer's phony or flimsy reason for an employee's termination as deceit used to cover a discriminatory motive.
Older Worker Claims Unlawful Discharge
In that case, Glenda Westmoreland (Westmoreland) brought an age discrimination lawsuit against her former employer, TWC Administration, LLC (TWC), pursuant to the Age Discrimination in Employment Act (ADEA). Westmoreland claimed that TWC fired her because of her age in violation of the ADEA. The ADEA prohibits employers from discriminating against any individual on the basis of age. The protection against age discrimination extends to all employees and applicants for employment. Age discrimination is forbidden in all aspects of employment, including hiring, training, promotion, job assignments, discipline, layoff, and discharge. In order to be protected against age discrimination by the ADEA, an individual must be at least 40 years of age.
Summit Cable, a predecessor of TWC, hired Westmoreland in May of 1985. Westmoreland worked for Summit and its successor corporations for more than 30 years until TWC fired her in August of 2015. At that time, Westmoreland was nearly 61 year of age. During her three decades of employment, Westmoreland's job performance was good, committing just two minor infractions prior to July of 2015.
Westmoreland testified that on July 21, 2015, she conducted a one-on-one meeting with a substantially younger subordinate named Sherrill. Six days later, on July 27, Westmoreland met with Sherrill again to complete a form memorializing the July 21 meeting. When Sherrill dated her signature on the form July 27, Westmoreland whited-out this date and asked Sherrill to write July 21, reflecting the date of their meeting. After Sherrill changed the date, Westmoreland emailed the altered form to her supervisor.
In early August of 2015, Westmoreland met with a human resources generalist and her supervisor about the white-out on the form. Westmoreland explained that although she did not complete the form on July 21, she had completed the meeting with Sherrill on July 21, and this was why she had asked Sherrill to change the date Sherrill had initially placed on the form. According to Westmoreland, her supervisor told her "not to worry about it" and indicated that the discussion amount to "just a slap on the wrist."
On August 14, 2015, TWC fired Westmoreland. The company's sole justification was that Moreland had instructed Sherrill to change a date on the form and sent that form to management, raising "a lost of trust and integrity issues." While escorting Westmoreland out of the office, a management employee told Westmoreland, "You'll get another job. Just go home and take care of those grandbabies." TWC chose one of Westmoreland's subordinates, a 37 year-old, to replace her.
Following a trial, a jury found in favor of Westmoreland on her age discrimination claim. On appeal the before the Fourth Circuit, TWC argued that the trial court should have dismissed Westmoreland's age discrimination claim before sending it to the jury because Westmoreland produced no evidence proving that she was fired because of her age. The Fourth Circuit upheld the jury's verdict in favor of Westmoreland.
Covering Up A Discriminatory Purpose
In upholding the jury's verdict in favor of Westmoreland, the Fourth Circuit explained that the jury was permitted to find that Westmoreland was fired because of her age based on evidence that TWC's proffered reason for the termination is unworthy of credence. Under such circumstances, the appellate court pointed out, a jury "can reasonably infer that the employer is dissembling to cover up a discriminatory purpose."
In applying this principle, the Fourth Circuit found that Westmoreland had presented evidence to undermine TWC's proffered reason for the termination. The appellate court noted that although officials testified that the company fired Westmoreland because she misrepresented a date on a form, Westmoreland undermined this claim through her testimony that company officials had initially assured her that the infraction was not serious, that it merited only "a slap on the wrist," and that she should "not worry about it." The appellate court also observed that company policy permitted TWC to impose other, less severe sanctions for Westmoreland's alteration of the report. Based on the availability of less severe punishment for the infraction, the court of appeals reasoned, "the jury could reasonably have questioned whether firing Westmoreland for one infraction that did not require termination was such an extreme overreaction as to be pretextual."
Flimsy Reason Shows A Discriminatory Motive
The Fourth Circuit also rejected TWC's argument that the jury could not consider the length and quality of Westmoreland's service in deciding whether she was unlawfully fired on the basis of age. According to TWC, the jury was not permitted to consider such evidence because courts do not serve as "super-personnel departments weighing the prudence of employment decisions." Although the jury could not rule in favor of Westmoreland because it believed her termination was not a "wise" or "prudent' employment decision, the appellate court explained, the jury was permitted to consider Westmoreland's "tenure and performance in evaluating whether [TWC's] justification for her termination is so flimsy as to be untrue or implausible, and thus asserted in an attempt to mask a discriminatory motive."
Free Consultation With Ocala Age Discrimination Lawyers
Based in Ocala, Florida and representing employees throughout Central Florida, we have been in the trenches fighting for victims of employment discrimination for nearly twenty years. If you have been subjected to age discrimination or have questions about whether you are protected from age discrimination by the ADEA, please contact our office for a free consultation with our Marion County, Florida age discrimination lawyers. Our employment and labor law attorneys take employment discrimination cases on a contingency fee basis. This means that there are no attorney's fees incurred unless there is a recovery and our attorney's fees come solely from the monetary award that you recover.