Court Finds Sufficient Evidence To Show That Employee Was Discriminatorily Fired For Punching Supervisor Who Used Racial Slurs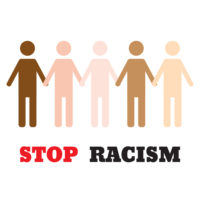 Title VII of the Civil Rights Act of 1964 (Title VII) prohibits employers from discriminating against employees on the basis of race, color, religion, sex, or national origin. Under Title VII, employers are required to treat all employees the same. However, as our Central Florida race discrimination attorneys have learned through litigating race discrimination claims for almost twenty years, employers continue to treat employees differently despite Title VII's mandate of equal treatment. As a result, the overwhelming majority of discrimination cases involve allegations of disparate treatment.
Disparate treatment, as observed by the U.S. Supreme Court in International Brotherhood of Teamsters v. United States, 431 U.S. 324 (1977), "is the most easily understood type of discrimination." Disparate treatment occurs when an employer treats an employee differently than it treats another employee of a different race, color, religion, sex, or national origin. As explained by the International Brotherhood Court, proof of an employer's discriminatory motive "in some situations be inferred from the mere fact of differences in treatment." The decision by the U.S. District Court for the Western District of Oklahoma in Heaven v. Skinner Tank Company, No. 15-825 (March 8, 2016) is instructive in showing that an employer's differences in treatment generally will enable an employee to present his or her race discrimination case to a jury for resolution.
Employee Abused On The Basis Of Race
In that case, Isaac Heaven (Heaven), who is African-American, clamed that his former employer, Skinner Tank Company (Skinner Tank) fired him on the basis of race in violation of Title VII. Heaven was employed by Skinner Tank as a welder/helper. Heaven's race discrimination claim arose out of an incident involving an employee named Jones who was Heaven's supervisor.
Heaven alleged that the incident started when Jones began berating him to improve his performance and repeatedly called him "boy." When Heaven objected to Jones' abuse, Heaven claimed that Jones bumped him with his body. In response, Heaven punched Jones in the jaw. The two employees then began fighting until another employee broke it up. After the fight was broken up, Jones told Heaven "you put your hands on me . . . it's over." Believing that he had been fired, Heaven left the workplace and returned to his hotel room. 
Later that day, Jones went to Heaven's hotel room and tried to discuss the situation. When Heaven refused to shake his hand, Jones told Heaven that he was fired. After Jones fired him, Heaven alleged that he heard Jones use a racial slur as he drove through the hotel parking lot. That same day, Jones notified his supervisor that he was quitting. After quitting, Jones then left a voice mail message with a racial slur on the phone of Heaven's cousin. 
Other Employees Not Fired For Fighting
Skinner Tank moved to dismiss Heaven's race discrimination claim. In doing so, Skinner Tank argued that Heaven's race discrimination claim failed as a matter of law because Heaven was fired for fighting on the job in violation of Skinner Tank's company policy. The trial court denied Skinner Tank's motion for dismissal. In denying Skinner Tank's motion for dismissal, the trial court found that Heaven had submitted evidence that fights between employees "went on all the time" and employees were "not usually" terminated for fighting. Thus, the trial court explained, Skinner Tank treated Heaven differently and less favorably from other employees who engaged in the same conduct. Skinner Tank's differences in treatment, the trial court reasoned, was evidence that the articulated reason for Heaven's discharge was a pretext for race discrimination. Therefore, the trial court concluded, Heaven was entitled to have his race discrimination resolved by a jury and not by the court as a matter of law.
Free Consultation With Ocala Race Discrimination Attorneys 
Based in Ocala, Florida and representing employees throughout Central Florida, we have extensive experience litigating race discrimination cases. If you have been the victim of race discrimination, or have questions about being treated less favorably than employees of a different race, please contact our office for a free consultation with our Central Florida race discrimination lawyers. Our employee rights law firm takes race discrimination cases on a contingency fee basis. This means that there are no attorney's fees incurred unless there is a recovery and our attorney's fees come solely from the monetary award that you recover.