Court Finds That Employer's Baseless Rationales For Firing Employee Establish A Strong Case Of Race Discrimination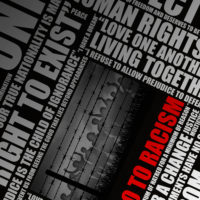 Title VII of the Civil Rights Act of 1964 (Title VII) forbids employers from discriminating against employees on the basis of race. Having long represented employees who have been subjected to race discrimination, our Central Florida race discrimination lawyers have learned that employers frequently proffer a bagful of reasons to justify an employee's termination. However, as explained the U.S. Sixth Circuit Court of Appeals in Smith v. Chrysler Corp., 155 F.3d 799 (6th Cir. 1998), "an employer's strategy of simply tossing out a number of reasons to support its employment action in the hope that one of them will 'stick' could easily backfire." A multitude of baseless, if not dishonest explanations, for an employee's discharge suggests that the employer is hiding something and the real reason for the termination is race discrimination. In McKinney v. Sheriff's Office of Whitley Co., No. 16-4131 (7th Cir. Aug. 8, 2017), the U.S. Seventh Circuit Court of Appeals found that the employer's calculated strategy of proffering a bagful of rationales for terminating the employee backfired.
Employer's Bagful Of Rationales For Discharge
In that case, Terrance McKinney (McKinney) claimed that he was fired by the Office of the Sheriff of Whitley County (Sheriff's Office) on the basis of race in violation of Title VII. On August 5, 2013, McKinney was hired by then-Sheriff Mark Hodges (Sheriff Hodges) as a full-time merit officer. McKinney was Whitley County's first African-American merit officer. Shortly after his employment began, McKinney experienced incidents of race discrimination. One officer used a racial slur in front of him. Once when buying, McKinney's fellow officer said that he wanted his "coffee black like my partner." McKinney also testified that other officers refused to train him and sometimes would not speak to him.
On May 15, 2014, Sheriff Hodges fired McKinney. The termination notice gave three reasons: submitting false work hours while attending the Indiana Law Enforcement Academy; violating the standard operating procedures that requires filing complete monthly reports; and violating the standard operating procedure that governs fueling county vehicles. Four days later, the Whitley County Board of Commissioners sent McKinney a termination letter that added two more reasons for his discharge: damaging a county vehicle and "failure to complete a transport and follow verbal instructions." After McKinney filed his race discrimination lawsuit, the Sheriff's Office added three more reasons, claiming that McKinney once texted while driving, crashed a county vehicle, and was late transporting a juvenile prisoner to court.
The trial court dismissed McKinney's race discrimination claim. The trial court, relying almost exclusively on Sheriff's Hodge's version of events, found that McKinney did not establish a prima facie case of race discrimination because he failed to meet Sheriff's Hodge's legitimate employment expectations. On appeal, the Seventh Circuit reversed the trial court's decision and reinstated McKinney's race discrimination claim.
Employee Discredits Bagful Of Rationales For Discharge
At the outset of its opinion, the Seventh Circuit stated that the "most striking features of this lawsuit are the sheer number of rationales the defense has offered for firing [McKinney] and the quality and volume of evidence [McKinney] has collected to undermine the accuracy and even the honesty of those rationales." In reversing the dismissal of McKinney's race discrimination claim, the appellate court found that the trial court improperly "disregarded most of McKinney's evidence." Unlike the reversed trial court, the Seventh Circuit concluded that McKinney's evidence "demolishes the employer's shifting list of rationales" for firing him.
In evaluating the "ever-growing list of rationales" for firing McKinney, the Seventh Circuit determined that none of them "holds water." The appellate court found that the rationale about McKinney falsifying hours was "false." The appellate court explained that because "there simply is no standard operating procedure governing monthly reports," "firing someone for violating a standard operating procedure that does not actually exist . . . could easily be found to be a pretext" for race discrimination. The appellate court also pointed out that because McKinney received permission from his supervisors to use his credit card when fueling county vehicles, the rationale that he violated the standard operating procedure governing fueling county vehicles "was both wrong and false."
Focusing on the reasons proffered by the Whitley County Board of Commissioners for McKinney's termination, the Seventh Circuit found these rationales "not only mistaken but dishonest." Turning to the rationales offered after McKinney filed his lawsuit, the appellate court explained that because the Sheriff's Office "did not offer any of these rationales at the time it fired McKinney," the belated timing of the rationales "calls into question whether any of these reasons actually motivated the firing." In finding that the rationales proffered by the Sheriff's Office for firing McKinney "fall apart in the face of his evidence," the Seventh Circuit concluded that McKinney's evidence "adds up to a strong case of race discrimination" and remanded the case back to the trial court for a jury trial.
Free Consultation With Ocala Race Discrimination Attorneys  
Based in Ocala, Florida and representing employees throughout Central Florida, we have represented employees who have been subjected to race discrimination for more than 15 years. If you have been the victim of race discrimination at work or have questions regarding your employer's rationales for firing you, please contact our office for a free consultation with our Central Florida race discrimination lawyers. Our employee rights law firm takes race discrimination cases on a contingency fee basis. This means that there are no attorney's fees incurred unless there is a recovery and our attorney's fees come solely from the monetary award that you recover.