Court Finds That Employer's Failure To Adequately Investigate Race & Sexual Harassment Complaint Is A Basis For Liability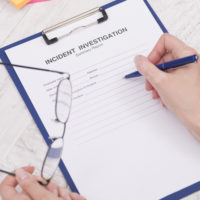 Title VII of the Civil Rights Act of 1964 (Title VII) protects employees from racial and sexual harassment in the workplace. Once an employee complains to his or her employer about racial or sexual harassment, the employer is on notice and must take proper remedial action to avoid liability under Title VII. Courts generally hold that Title VII imposes a duty on employers to conduct a prompt and thorough investigation of racial and sexual harassment complaints. As explained by the U.S. Ninth Circuit Court of Appeals in Swenson v. Potter, 271 F.3d 1184 (9th Cir. 2001), "[a]n investigation is a key step in the employer's response, and can itself be a powerful factor in deterring future harassment." The decision by the U.S. District Court for Connecticut in Dragon v. Connecticut, 211 F.Supp.3d 441 (D. Conn. 2016) illustrates that an employer's inadequate or bad faith investigation is a basis for holding the employer liable for racial and sexual harassment in the workplace.
Employee Targeted For Abuse By Non-Hispanic Employees
In that case, Karen Dragon (Dragon), who was employed as a judicial marshal for the Judicial Branch of the State of Connecticut, brought a hostile work environment claim under Title VII against the State of Connecticut and the State of Connecticut Judicial Branch (collectively Defendants). Dragon, who is Hispanic, claimed that she was subjected to racial and sexual harassment by non-Hispanic judicial marshals in violation of Title VII.
Dragon alleged that the racial harassing behavior included referring to an inmate with a racial slur, instructing her not to speak Spanish at work pursuant to an unwritten practice of which she was never previously informed, denying her training, and denying her promotion. Dragon also claimed that non-Hispanic judicial marshals were angry when she was ultimately promoted to Lead Judicial Marshal, and they tried to sabotage her because of their displeasure at having a female Hispanic supervisor by giving her the "silent treatment" and disregarding her orders. According to Dragon, one judicial marshal told her that she was promoted only because she is Puerto Rican. Dragon claimed that the sexually harassing behavior included a sexual proposition, sexual innuendos, and remarks about her breasts.
Dragon further alleged that the hostile work environment harassment involved attempts to get her fired. After she attempted to write up a non-Hispanic subordinate employee for misconduct, the employee filed a complaint against Dragon with the Human Resources Department. The employee claimed that Dragon, who had undergone cosmetic breast surgery, displayed before and after photos of her bare breasts to her and other court personnel. Although Dragon told the Human Resources investigator that the alleged incident was a fabrication, he substantiated the complaint against her and issued her a written warning. 
The Defendants filed a motion with the trial court seeking dismissal of Dragon's hostile work environment harassment claim. In doing so, the Defendants asked the trial court to find that Dragon's hostile work environment harassment claim failed as a matter of law and Dragon could not present her case to a jury. The trial court denied the Defendants' motion for dismissal and found that Dragon's hostile work environment harassment claim must decided by a jury.
Employers Have A Duty To Thoroughly Investigate
After determining that a reasonable jury could find that Dragon was subjected to sufficiently severe and pervasive abuse on the basis of race and sex to create a hostile work environment, the trial court addressed the issue of whether the Defendants could be held liable for the hostile work environment. The trial court noted that the Human Resources Department had long been aware of Dragon's complaints that she was the target of abusive behavior by non-Hispanic subordinate employees because they were unhappy with her promotion because she is a woman and Hispanic, including her allegation that they created a rumor about her breast enhancement surgery to get her fired. Despite such knowledge, the Human Resources Department disciplined Dragon "instead of thoroughly investigating her complaint that the story was a fabrication." 
In fact, the trial court observed, "there is nothing in the record showing that they otherwise investigated [ ] Dragon's claim that the marshals had fabricated information about her breast-related surgery or spread such information throughout the courthouse." Thus, the trial court found, "a reasonable jury could [ ] determine that the [Defendants] w[ere] negligent for failing to follow up fully on her complaints." Moreover, the trial court reasoned, if Dragon's "claims are credited, then the complaint system . . . was being used to effectuate the harassment." Therefore, the trial court concluded, a reasonable jury could find that the Defendants' response to the harassment was not reasonable and find the Defendants liable for the hostile work environment harassment.
Consult With Ocala Hostile Work Environment Lawyers
Based in Ocala, Florida and representing employees throughout Central Florida, we have more than fifteen years of experience representing employees who have been the victim of racial and sexual harassment in the workplace. If you have been the victim of racial or sexual harassment, please contact our office for a free consultation with our Central Florida hostile work environment harassment attorneys. Our employee rights law firm takes racial and sexual harassment cases on a contingency fee basis. This means that there are no attorney's fees incurred unless there is a recovery and our attorney's fees come solely from the monetary award that you recover.