Court Rules That Employee Subjected To Racial Slurs Worked In Racial Hostile Work Environment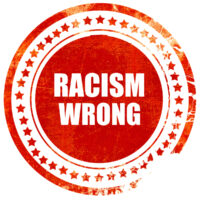 Having litigated employment discrimination cases for more than twenty years, our Marion County, Florida employee rights attorneys know that employees continue to be subjected to racially offensive language in the workplace. Title VII of the Civil Rights Act of 1964 (Title VII) protects employees from race discrimination in the workplace, including racial harassment. Racial harassment which is sufficiently severe or pervasive to alter the conditions of the victim's employment and create an abusive working environment violates Title VII. In this article, our Ocala, Florida employee rights lawyers explain how the decision by the U.S. District Court for the Southern District of New York in Pardovani v. Crown Building Maintenance Co., 2020 WL 2555280 (S.D. N.Y. May 20, 2020) demonstrates that employees are protected from racially offensive language in the workplace.
Employee Alleges Racial Harassment
In that case, John Pardovani (Pardovani) brought an employment discrimination lawsuit against his former employer, Crown Building Maintenance Co. (Crown Maintenance), pursuant to Title VII. Pardovani alleges that he was harassed because of his race and that the racial harassment was sufficiently severe or pervasive to create a racially abusive working environment in violation of Title VII.
Pardovani, who is African-American, worked as a janitor for Crown Maintenance. Pardovani claims that he was continuously subjected to racially offensive language, including racial slurs, racial comments, and racial jokes by supervisors. On one occasion, according to Pardovani, a supervisor subjected him to a racial slur during a verbal altercation. Pardovani alleges that the supervisors' racially derogatory language persisted despite his objections.
Pardovani further contends that he, as well as other employees, lodged complaints about the racially offensive language in the workplace. After his complaint in September 2015, Pardovani was suspended with pay pending an investigation of his complaint—allegedly to ensure that he was safe. Although Crown Maintenance found it was "more likely than not" that Pardovani was subjected to racial slurs, Crown Maintenance ultimately concluded that Pardovani's complaint of racial discrimination was unfounded.
Racial Slurs Create Abusive Work Environment
Crown Maintenance filed a motion with the trial court seeking dismissal of Pardovani's racial harassment claim. In doing so, Crown Maintenance argued that the racial harassment Pardovani allegedly experienced was not sufficiently severe or pervasive to sustain a racial hostile work environment harassment claim. The trial court denied Crown Maintenance's motion for dismissal and ruled that Pardovani's evidence was sufficient to establish that the workplace was so severely permeated with discriminatory intimidation, ridicule, and insult that the conditions of his employment were altered in violation of Title VII.
The trial court explained that although isolated incidents of racially offensive conduct, unless extremely serious, generally will not establish a claim of discriminatory harassment, Pardovani offered evidence that the supervisors continuously subjected him to racially derogatory language, including regularly subjecting Pardovani to racial epithets. Consequently, the trial court pointed out, the racial harassment Pardovani endured was "far from an occasional occurrence." Because an employee's "repeated subjection" to racially offensive language "could lead a reasonable factfinder to conclude that a working environment was objectively hostile," the trial court concluded, Pardovani was entitled to proceed to a jury trial on his racial harassment claim.
Consult With Ocala Employee Rights Lawyers
Based in Ocala, Florida and representing employees throughout Central Florida, our Marion County, Florida employee rights attorneys have been fighting against racial discrimination in the workplace for more than two decades. If you have endured racial harassment at work or have questions about your employee rights under the federal labor laws, please contact our office for a free consultation with our Ocala, Florida employee rights lawyers. Our employment and labor law attorneys take employment discrimination cases on a contingency fee basis. This means that there are no attorney's fees incurred unless there is a recovery and our attorney's fees come solely from the monetary award that you recover.