Discharged Female Employee Claims Sex Discrimination When Replaced By Less Qualified Man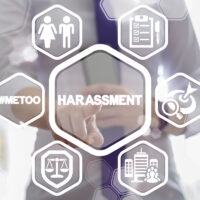 Having represented Florida employment discrimination victims for more than two decades, our Marion County, Florida employment discrimination victims' lawyers have learned that a common indicator of discrimination is when an employer replaces a discharged employee with a less qualified individual. Courts have determined that evidence that an employer replaced a discharged worker with a less qualified person can be used to show that the discharge decision was motivated by illegal discriminatory animus. In this article, our Ocala, Florida employment discrimination victims' attorneys explain how the decision in Malark v. RBC Capital Markets, LLC,Case No. 2:18-cv-3179 (D. Minn. Aug. 28, 2020) illustrates that an employer's decision to replace a woman with a less qualified man is circumstantial evidence of a sex-based discriminatory discharge.
Employee Alleges Fired Because Of Sex
In that case, Maria Malark (Malark) brought a sex discrimination lawsuit against her former employer, RBC Capital Markets, LLC (RBC), pursuant to Title VII of the Civil Rights Act of 1964 (Title VII). Under Title VII, employers are prohibited from making employment decisions on the basis of sex. Malark claims that RBC violated Title VII by terminating her employment because of her sex.
In 2000, Malark began working for RBC. In 2010, she was promoted to Director of Operations for U.S. Wealth Management. Her supervisor in the position was a women named Versnel. Malark was one of four female directors who reported directly to Versnel. According to Versnel, Malark "had a strong performance history" and "generally performed well against the measurable performance objectives," all of which were reflected in her "positive performance reviews."
Women Treated Worse Than Men
Malark believed that Versnel treated female directors poorly and showed a preference for male directors. She also believed that Versnel held female employees to more stringent performance requirements. By mid-2017, Malark was the only female director reporting to Versnel. Malark testified that she believed Versnel "was slowly going through the ranks of her women that worked for her and somehow getting them to move on or move out."
Versnel testified that she made the decision to terminate Malark in mid-May 2017. Versnel testified that, in her assessment, Malark had "difficult relationships" with co-workers, "didn't demonstrate strategic thinking about potential improvement for the future," "demonstrated reactive planning as opposed to proactive formulation," and "demonstrated resistance to change." In July and August 2017, Versnel consulted with two senior executives about Malark, each of whom supported the decision to terminate her employment. During that time, Versnel also selected a male employee, Schwab, to take over Malark's position. On October 6, 2017, RBC terminated Malark's employment and replaced her with Schwab.
Less Qualified Replacement Reflects Discrimination
RBC filed a motion with the trial court seeking dismissal of Malark's sex discrimination claim. In doing so, RBC argued that the evidence established that Malark was fired because of her deficient work performance and not because of her sex. The trial court denied RBC's motion for dismissal and ruled that Malark had presented sufficient evidence to show that she was fired because of her sex to proceed to a jury trial.
In denying RBC's motion for dismissal, the trial court focused on Malark's evidence showing that Schwab was less qualified than her for the position. The trial court pointed out that Schwab "did not have an extensive operations background," but Versnel selected him "based on his strong leadership history." However, the trial court noted, Schwab's lack of operations experience reflected his lack of qualifications for the position because RBC managers anticipated questions from other employees about how will Schwab "be able to address operations issues given that he does not come from an operations background?" The trial court also observed that Schwab was arguably unqualified for the position because he was required to pass a licensing exam necessary to enable him to perform various functions of the position. In his deposition, the trial court noted, Schwab conceded that passing the examination was important to his performance in the position. Long after taking over the position from Malark, Schwab still had not passed the examination. Evidence showing that Malark was more qualified for the job than Schwab, the trial court concluded, would enable a reasonable jury to find that Malark was fired because of her sex.
In denying RBC's motion for dismissal, the trial court also found that RBC's proffered explanation for Malark's termination was directly undermined by the evidence. The trial court pointed out that RBC's claim that Malark's work performance was deficient was "inconsistent" with documentation regarding Malark's performance because "Malark consistently received positive performance reviews from Versnel." Malark's evidence of a strong employment history, the trial court determined, raises concerns about "the credence of RBC's proffered reason for Malark's termination" and would enable a reasonable jury to find that Malark's sex was the real reason for her termination.
Ocala Lawyers For Employment Discrimination Victims
Based in Ocala, Florida and representing employees throughout Central Florida, our Marion County, Florida employment discrimination victims' attorneys have dedicated their practice to fighting against unlawful employment practices. If you have been the victim of employment discrimination or have questions about your protection against employment discrimination under the federal labor laws, please contact our office for a free consultation with our Ocala, Florida employment discrimination victims' lawyers. Our employees' rights law firm takes employment discrimination cases cases on a contingency fee basis. This means that there are no attorney's fees incurred unless there is a recovery and our attorney's fees come solely from the monetary award that you recover.