Discharged Older Employee Was Allegedly Told To "Step Aside And Let The Young People Shine"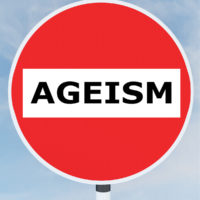 The Age Discrimination in Employment Act (ADEA) prohibits employers from taking an adverse employment action against an employee who is at least forty years of age. In Gross v. FBL Fin. Servs., Inc., 557 U.S. 167 (2009), the U.S. Supreme Court determined that an employee claiming age discrimination has the burden to show that his or her age was the "but for cause" of the adverse employment action. As explained by the Supreme Court in Hazen Paper Co. v. Riggins, 507 U.S. 604 (1993), this means that an employee must show that his or her age "actually played a role" and "had a determinative influence" on the employment decision.
Having represented victims of age discrimination for almost twenty years, our Marion County, Florida age discrimination attorneys have learned that older employees are often subjected to derogatory ageist remarks by supervisors and managers, including comments reflecting a preference for younger employees and stereotypes about older workers. The decision by the U.S. District Court for the Middle District of Pennsylvania in Konsavage v. Mondelez Global, LLC, No. 15-1155 (M.D. Penn. 2017) is instructive in showing that derogatory ageist remarks can be used to establish that an employee's age actually motivated the employer's decision.
Employee Abused Because Of Age
In that case, Joan Konsavage (Konsavage) claimed that her former employer, Mondalez Global, LLC (Mondalez), terminated her because of her age and gender in violation of the ADEA and Title VII of the Civil Rights Act of 1964 (Title VII). Konsavage worked as the Manager of Critical Inventory and was supervised by a male employee named Peterson. 
Konsavage alleged that she was subjected to a steady barrage of derogatory ageist remarks by Peterson. Peterson's purported discriminatory ageist comments included referring to her work area and older employees as "dead wood," telling Konsavage to "step aside and let the younger people shine," remarking that Konsavage had "pretty much done everything you can do here," and stating that Konsavage has "no potential here at your age." Peterson also allegedly told Konsavage that she had "been there too long" and he was building a "new team." Konsavage further claimed that Peterson make derogatory remarks about female employees and turned regular staff meetings into a "frat house," passing around pictures of women, making sexist remarks, and telling sexist stories.
Konsavage complained about the ageist and sexist behavior to the Assistant Human Resources Manager. After making a discrimination complaint, Konsavage was demoted and then discharged. Konsavage's termination was promoted by an "anonymous" letter expressing "serious concerns" about her performance as a manager. Following an investigation of the complaint, Konsavage was discharged for allegedly failing to be honest during the investigation.
Derogatory Remarks Reflect Age Played A Role In Decision
Mondalez filed a motion with the trial court seeking dismissal of Konsavage's discrimination claims. In its motion, Mondalez argued that Konsavage's claims must be dismissed because she could not establish that the proffered reason for her discharge was a pretext for age and gender discrimination. The trial court denied Mondalez's motion. 
The trial court found Konsavage had presented sufficient evidence to show that the proffered reason for her termination was pretextual. In doing so, the trial court pointed to evidence of Peterson's "numerous disparaging remarks" about Konsavage's age, "disdain for working with older women," and "derogatory statements about females in general." The trial court also pointed to evidence that Konsavage received "numerous promotions and positive reviews prior to Peterson becoming her supervisor." Thus, the trial court concluded, Konsavage had produced evidence establishing that her "age and/or gender played a role" in the decision to terminate her.
Free Consultation With Marion County Age Discrimination Lawyers 
Based in Ocala, Florida and representing employees throughout Central Florida, we have almost twenty years of experience representing employees who have been discriminated against on the basis of age. If you have been the victim of age discrimination or have been subjected to derogatory ageist remarks in the workplace, please contact our office for a free consultation with our Marion County, Florida age discrimination attorneys. Our employee rights law firm takes age discrimination cases on a contingency fee basis. This means that there are no attorney's fees incurred unless there is a recovery and our attorney's fees come solely from the monetary award that you recover.