Do Sexual Harassment Laws Protect Employees From Workplace Stalking By Customers?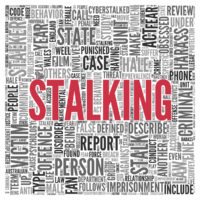 Having fought for the rights of sexual harassment victims for almost twenty years, our Alachua County, Florida sexual harassment lawyers have learned that employees are often subjected to sexually harassing behavior from customers, including undesired romantic interest, sexual remarks, and touching. In some circumstances, employees targeted for unwanted sexual attention are even stalked by customers. For employees who endure sexual harassment from customers, the effect is to discriminatorily pollute the work environment with behavior that is humiliating, intimidating, and physically threatening. Read on to learn more about the case, and how employees are protected from customer harassment such as stalking.
Although required by Title VII of the Civil Rights Act of 1964 (Title VII) to protect employees from sexual harassment by customers, our Gainesville, Florida sexual harassment attorneys have handled numerous cases where employers failed to take adequate action to prevent and correct sexually harassing behavior from customers. In failing to do so, employers often discount the discriminatory effect of the customers' actions by focusing on the customers' ostensibly benign motive or intent. For example, employers will characterize customer harassment as non-sexual conduct, joking, or not intended to be offensive. Employers also accuse employees of being unreasonably sensitive or too easily offended. The recent decision by the U.S. Seventh Circuit Court of Appeals in EEOC v. Costco Warehouse Co., No. 17-2432 (7th Cir. Sept. 10, 2018) illustrates that employers discount the offensiveness of customer harassment and minimize the effect of customer harassment at their own peril.
Employee Stalked At Work For Over A Year
In that case, the U.S. Equal Employment Opportunity Commission (EEOC) brought a sexual harassment lawsuit under Title VII against Costco Wholesale Corporation (Costco) on behalf of Dawn Suppo (Suppo). The EEOC alleged that Suppo was subjected to a hostile work environment by a customer of Costco named Thompson who had stalked Suppo for over a year. The EEOC claimed that Costco was liable for the customer's hostile work environment harassment because it tolerated the harassment.
While a Costco employee, Suppo was responsible for re-shelving items that customers decided not to purchase. In performing her duties, Suppo was required to circulate around the Costco warehouse with a shopping cart, returning items to the sections where they belonged. Most, if not all, of her encounters with Thompson occurred while she was performing these duties.
Suppo encountered Thompson for the first time in May or June 2010. Thompson asked what Suppo described as "a few personal questions," such as where she lived. Suppo replied that it was nice to meet him, but she had to return to work. A few days later, they had a similar encounter. Suppo did not immediately report these interactions with Thompson to Costco management. However, two months later she reported them to her direct manager, an employee named Currier. She told Currier that she was scared, and he instructed her to notify him the next time she saw Thompson. The next time Thompson returned, Suppo notified Currier. Currier, an Assistant General Manager, and a loss-prevention manager brought Thompson into an office, where they told him to avoid Suppo and not to talk to her.
After the third incident, Suppo filed a police report against Thompson. Later that day, the police called Suppo about her report while she was in the warehouse office with Currier and the Assistant General Manager. After she hung up, the Assistant General Manager yelled at her and told her to be "friendly" to Thompson. The police interviewed Thompson, but they did not arrest or charge him. Instead, they filed a report relating to Suppo's claims that "Thompson was stalking her while she was at Costco." The report noted that Thompson had apologized and said that he would avoid Suppo in Costco.
Stalking No-Contact Court Order Entered
But Thompson did not avoid Suppo. Over the next 13 months, Thompson encountered Suppo multiple times. Although there was a dispute about how many encounters occurred, Suppo claimed that Thompson "constantly" tried to talk to her and "constantly" tried to give out his phone number. During these encounters, Suppo alleged that Thompson asked her personal questions, whether she had a boyfriend, remarked that she was "pretty," "beautiful," and "exotic," and asked her out on dates. Thompson also touched her face under the eye and touched her wrist. Suppo also alleged that Thompson followed her around the store, watched her from around the corners, and stared at her. On one occasion, Suppo observed Thompson with his phone over his head, videotaping her "from afar."
Ultimately, Suppo obtained a "Stalking No Contact Order" from the county circuit court. The order prohibited Thompson from approaching Suppo at her residence or place of employment. A few days after the court order was entered, Suppo took a medical leave of absence from Costco because of emotional trauma caused by Thompson's harassing behavior. While Suppo was on medical leave, Costco investigated her complaints regarding Thompson. After the investigation was completed, Costco sent an investigation closure letter to Suppo, informing her that although the company could not confirm a violation of its harassment policy, it had instructed Thompson not to shop at the Costco warehouse where she worked. Suppo never returned to work from her medical leave of absence and was fired "because her unpaid medical leave of absence had extended beyond twelve months."
Employer Claims Customer Just "Pestered" Employee
Following a trial, a jury returned a verdict in favor of Suppo on her hostile work environment harassment claim. On appeal, Costco maintained that the trial court should have dismissed Suppo's case before sending it to the jury for resolution because Thompson's harassment was not sufficiently severe or pervasive enough to alter the conditions of Suppo's employment and create a hostile work environment. In fact, Costco characterized Thompson's harassment as "tepid" and "mild" non-sexual behavior. In attempting to minimize the offensiveness of Thompson's harassment, Costco even alleged that Suppo "is an eggshell plaintiff whom Thompson pestered rather than harassed." The Seventh Circuit rejected Costco's argument and upheld the jury's verdict in favor of Suppo.
Employee Protected From Stalking In Workplace
In rejecting Costco's argument, the Seventh Circuit explained that Costco's position was based on the erroneous premise that "harassment must be overtly sexual to be actionable under Title VII." Although harassment must occur because of the victim's sex, the appellate court pointed out, "it need not consist of pressure for sex, intimate touching, or a barrage of deeply offensive sexual comments." Rather, harassment in violation of Title VII "can take other forms, such as demeaning, ostracizing, or even terrorizing the victim because of her sex." Based on the totality of the evidence, the Seventh Circuit found that "a reasonable juror could conclude that being hounded for over a year by a customer, despite intervention by management, involvement of the police, and knowledge that he was scarring her would be pervasively intimidating or frightening to a person of average steadfastness."
Free Consultation With Gainesville Harassment Lawyers
Our employment law attorneys have substantial experience representing employees who have been subjected to sexual harassment in the workplace. If you have been the victim of sexual harassment or have questions about being harassed by a customer, please contact our office for a free consultation with our Alachua County, Florida sexual harassment attorneys. Our employee rights law firm takes sexual harassment cases on a contingency fee basis. This means that there are no attorney's fees incurred unless there is a recovery and our attorney's fees come solely from the monetary award that you recover.