Do Workers Have Any Legal Protection When An Employer's Attitude Changes After Learning Of Their Disability?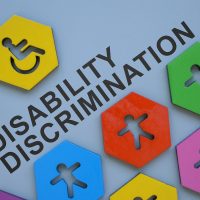 Having represented employment discrimination victims for more than twenty years, our employee rights lawyers in Marion County, Florida know that the attitude of employers towards an employee often changes after they become aware of the employee's disability. An employer's change in attitude in far too many cases manifests itself in targeting the employee for termination. When targeting disabled employees for termination, employers generally will paper their personnel file with documentation that will be used to justify the termination. For example, employers will subject disabled employees to disciplinary action, performance improvement plans, and negative performance evaluations. In some cases, management will even solicit complaints from co-workers or customers regarding disabled employees. In this article, our employee rights lawyers in Marion County, Florida explain how the decision in Anderson v. KAR Global, 2023 WL 5493754 (8th Cir. Aug. 25, 2023) illustrates the legal protection afforded to employees under federal employment discrimination law when an employer's attitude towards them changes after learning of their disability.
Employment Discrimination Lawsuit
In that case, a man named Anderson brought an employment discrimination lawsuit against his former employer, KAR Global, d/b/a Adesa Missouri, LLC ("Adesa"), pursuant to the Americans with Disabilities Act ("ADA"). The ADA prohibits employers from discriminating against employees on the basis of disability. Under the ADA, employers are required to provide disabled employees with a reasonable accommodation for their disability. The ADA also prohibits employers from retaliating against employees for engaging in statutorily protected activity, which includes requesting an accommodation for a disability. Anderson claims that he was fired because of his disability in violation of the ADA.
In February 2018, Anderson began working for Adesa, a KAR Global company, as an outside sales representative. Anderson was required to travel for approximately 3.5 days per week to recruit new business. Anderson's job duties involved both recruiting new business ("hunting") and maintaining existing customer accounts ("farming"). Adesa recruited Anderson primarily for his skills as a hunter, as he was hired to take over a region where Adesa lacked a sales presence.
In 2019, Adesa began merging its sales team with TradeRev, another KAR Global company. New sales territories were drawn, more than 300 members of the sales force were reviewed, and approximately fifty sales-related positions were eliminated as a part of a reduction in force. As part of the restructuring, Adesa determined that the outside sales representative role would be realigned into two separate positions: senior dealer executives, primarily responsible for hunting; and dealers solutions executives, primarily responsible for farming. Anderson's general manager, Rhoads, told him that he envisioned Anderson in a hunter role going forward. Anderson's hiring manager, Comer, told him that she thought he would like his new role as a hunter.
Employer Learns Of Disability
On November 16, 2019, Anderson suffered a seizure. Anderson's doctor instructed him not to operate a motor vehicle for six months following the seizure. Anderson returned to work on November 18. He reported his seizure to his supervisors and provided them with documentation from his doctor stating that he was temporarily unable to drive but could perform all other functions of his job. Anderson, his supervisors, and human resources ("HR") personnel developed an accommodation plan, which modified his role so that he could work in the office three days a week, and another sales representative would drive him to his appointments on the other two days.
However, about one week later, Comer informed Anderson that they would not be able to continue with the accommodation plan. Anderson then proposed an alternative accommodation that would allow his father-in-law to drive him to work appointments. Anderson never received a response regarding this proposal; nonetheless, Adesa continued with the initial accommodation plan until Anderson's termination.
On November 26, 2019, Comer told the vice president of sales for TradeRev, Hopkins, about Anderson's driving restriction and his need for an accommodation. At that time, Hopkins had never met Anderson, she did not have any criticisms of his performance, and Anderson had not yet been identified for termination. On an unknown date between November 20 and December 6, Hopkins told Rhoads that Anderson had been earmarked for termination.
Shortly thereafter, on December 6, 2019, Hopkins emailed an HR representative, Nowlin, for advice about Anderson. In her email, Hopkins mentioned only that Anderson had a "medical restriction where he cannot drive for 6 months" and that he had been "identified" for termination. Hopkins asked, "Will this be an issue?" Nowlin responded that it could be, as Comer and Rhoads had "pushed hard" to accommodate Anderson because "he was a high performer." After Hopkins provided more information to Nowlin regarding Anderson in a subsequent email, Nowlin replied that the termination would be "defendable based on the role change, the unreasonable nature of accommodation, and his skill set."
Then, on December 18, 2019, Adesa terminated Anderson's employment. During his termination meeting, Anderson was told that he was being let go because Adesa did not have a hunter role for him, and his sales numbers were lower than three other employees in his position.
Attitude Towards Disabled Employee Changed
The trial court dismissed Anderson's disability discrimination claim. The trial court ruled that Anderson had failed to establish that his disability was causally related to his termination. On appeal, the U.S. Eighth Circuit Court of Appeals reversed the trial court's decision and reinstated Anderson's disability discrimination claim.
In reversing the trial court, the court of appeals determined that "a jury could find that Adesa's attitude toward Anderson changed after Hopkins became aware of Anderson's disability." In support of its determination, the appellate court explained that on November 26, 2019, Comer told Hopkins about Anderson's driving restriction and accommodation requests. At that time, Hopkins "had no criticisms of Anderson's performance and no decision had been made to terminate him." However, the appellate court pointed out, "ten days after Hopkins learned of Anderson's disability and accommodation requests—Hopkins had identified Anderson for termination." Based on ten-day interval between when Hopkins first learned of Anderson's disability (November 26) and when she first indicated that Anderson had been identified for termination (December 6), the Eighth Circuit concluded that Anderson had presented sufficient evidence to establish a causal connection between his disability and termination.
Marion County Employee Rights Lawyers
Based in Ocala, Florida and representing workers throughout Florida, our employee rights attorneys in Marion County, Florida have litigated employment discrimination cases in Florida courts for more than two decades. If you have experienced workplace discrimination or have questions about your employee rights under federal employment discrimination law, please contact our office for a free consultation with our employee rights lawyers in Marion County, Florida. Our employee rights law firm takes employment discrimination cases on a contingency fee basis. This means that there are no attorney's fees incurred unless there is a recovery and our attorney's fees come solely from the monetary award that you recover.