Doctor Claims That He Was Given A Breathalyzer Test & Fired In Violation Of The Age Discrimination In Employment Act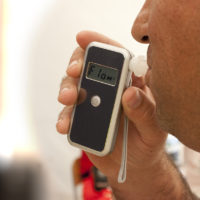 The Age Discrimination in Employment Act (ADEA), which is federal law, and the Florida Civil Rights Act (FCRA), which is Florida law, protect employees from discrimination on the basis of age. An individual bringing an ADEA claim may establish a claim of illegal age discrimination through circumstantial evidence. Having litigated age discrimination claims for almost twenty years, our Marion County, Florida age discrimination lawyers have learned that showing that an older employer was targeted for an adverse employment action is compelling circumstantial evidence that can be used to establish age discrimination. Under such circumstances, employers often "build a file" against an older employee in order to justify an adverse employment decision and cover a discriminatory desire to discharge an older employee. The recent decision by the U.S. District Court for Arizona in Starling v. Banner Health, 2018 WL 397236 (D. Ariz. Jan. 12, 2018) is illustrative of circumstances where an older employee was arguably targeted for termination on the basis of age. 
Older Employee With Exemplary Work History
In that case, Mark Starling (Starling) alleged that his former employer, Banner Health (Banner), fired him on the basis of age in violation of the ADEA. In October 2004, Banner hired Starling as the Medial Director of Banner Baywood Heart Hospital. Starling was 56 years old and had previously been a tenured professor of medicine at the University of Michigan. In 2006, Starling was promoted to Chief Medical Officer. Throughout his employment, Starling received positive performance reviews.
In March 2015, an employee named Nunley became the Hospital's new Chief Executive Officer. In June 2015, Starling met with Nunley and his supervisor, an employee named Bessel, to discuss his performance. Bessel notified Starling that he would be placed on a performance improvement plan. Starling claimed that the conversation became hostile, with Bessel saying, "We have no confidence that you can meet our expectations as [Chief Medical Officer]." According to Starling, Bessel also said: "one more mistake and you're fired." Starling alleged that the conversation "frightened him into retaining legal counsel that same day." The day after the meeting, Bessel began investigating whether Starling's investment/retirement plan had vested and planning for a "soft landing" package.
About one week after the meeting, Starling's attorney sent Banner a letter accusing it of trying to force Starling into retirement. Banner investigated the allegation internally, and its Senior Director of Human Resources concluded that there was no evidence of harassment or discrimination. Starling claimed that the internal investigation was rigged to reach a pre-ordained conclusion as the investigator asked only leading questions and cherry-picked witnesses and facts.
Older Employee Subjected To Breathalyzer Test
In December 2015, Banner held its annual holiday party. On the evening of the holiday party, Starling claimed that he had three eight-ounce glasses of wine between 6:00 pm and 8:00 pm. At around 10:30 pm, Starling drove himself to the party, arriving about 11:00 pm. Alcohol was not served at the party. The Chief Nursing Officer claimed that when she spoke with Starling at the party, she could smell alcohol on his breath and his words were unclear. The Chief Nursing Officer than reported her observations to Nunley. The Hospital's Chief Human Resources Officer then spoke to Starling at Nunely's request. The Chief Human Resources Officer claimed that when she spoke with Starling, she could smell alcohol and Starling lost track of his thoughts when he spoke.
As the trial court observed, "Starling [told] a different tale." Starling insisted that he was sober. Starling also pointed out that the other administrators and staff members he talked to at the event did not observe his purported intoxication or complain about his demeanor. Starling further claimed that although he spent almost an hour carrying trays of food to employees throughout the hospital, he never stumbled or did anything that could be viewed as any kind of impairment. These actions, Starling maintained, would have been impossible if he had been intoxicated. 
Around 1:00 am, the Chief Nursing Officer and Chief Human Resources Officer instructed Sterling to accompany them to an empty conference room. Sterling was then notified that he would be subjected to a breathalyzer test because someone claimed to have smelled alcohol on his breath. A technician arrived around 2:30 am and administered a breathalyzer test, which showed a blood-alcohol content of .043. The next day, Banner terminated Sterling's employment because "an employee with a blood alcohol level content of .02 or greater" was in violation of its drug and alcohol policy. Sterling was 67 when terminated.
Policy Arbitrarily Enforced Against Older Employee
Banner filed a motion with the trial court seeking dismissal of Sterling's age discrimination claim. In doing so, Banner asked the trial court to find that Sterling's age discrimination claim was without merit and Sterling could not present his age discrimination claim to a jury for resolution. The trial court denied Banner's motion for dismissal and found that Sterling's age discrimination claim must be decided by a jury.
In denying Banner's motion for dismissal, the trial court found that Starling had come up with a convincing mosaic of circumstantial evidence from which a jury could find that he was targeted for discharge. The trial court noted that Starling was one of the two oldest Chief Medical Officers reporting to Bessel. The trial court also pointed out that although Starling made clear in March 2014 that he did not plan to retire for at least three to five years, Bessel asked about his retirement plans again the following March when Nunley became the new Chief Executive Officer. Then in June 2015, Nunley and Bessel, according to Starling, were aggressive and threatening "and invited him to find another job." 
The trial court further explained that Banner itself had served alcohol at various work-related functions in the past. However, other employees who attended events where alcohol was served were not required to submit to breathalyzer testing as a result of the drinking. Moreover, the trial court reasoned, it was not "clear, given the conflicting reports of Starling's behavior at the party, that Starling was 'impaired' or that it was reasonable to suspect that he was." Thus, the trial court concluded, a "reasonable juror could find that Banner's alcohol policy was arbitrarily enforced against one of its oldest executive employees" and Starling's dismissal was a pretext for age discrimination. 
Free Consultation With Marion County Age Discrimination Lawyers 
Based in Ocala, Florida and representing employees throughout Central Florida, we have extensive experience representing employees who have been unlawfully fired on the basis of age. If you have been the victim of age discrimination, or have questions about an employer targeting you for termination on the basis of age, please contact our office for a free consultation with our Marion County, Florida age discrimination lawyers. Our employee rights law firm takes age discrimination cases on a contingency fee basis. This means that there are no attorney's fees incurred unless there is a recovery and our attorney's fees come solely from the monetary award that you recover.