2018 EEOC Enforcement Statistics Show Retaliation Charges Dominate, Fewer Charges Overall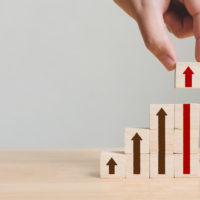 The U.S. Equal Employment Opportunity Commission is a federal agency that administers and enforces civil rights laws against employers around the country. Many workplace discrimination or harassment claims begin by filing charges with the EEOC, and the EEOC in turn brings enforcement actions against employers on behalf of workers. The EEOC releases annual data on the charges it receives. The data is a useful bird's-eye view look at the type of workplace discrimination claims being brought around the country. The data is helpful in analyzing which discriminatory practices remain prevalent or are on the rise, which types of discrimination have been more effectively eradicated, and whether workplace discrimination on the whole is getting better or worse. The EEOC just released its data for 2018.
Retaliation Was the Most Common Charge in 2018 EEOC Statistics
The EEOC received 76,418 charges of workplace discrimination in fiscal year 2018. According to their detailed breakdown, retaliation claims were present in 51.6% of all charges filed. The next most frequently filed claims were for sex, disability, and age discrimination, each present in a nearly equal number of cases. Each of those discrimination claims were present in 32.2% of the total charges filed. Sex discrimination was present a bit more frequently, in 24,655 of the charges filed, while disability and race were present in 24,605 and 24,600 cases, respectively. The percentages presented add up to more than 100% because many charges allege multiple bases.
The EEOC resolved 90,558 workplace discrimination charges in fiscal year 2018, securing over $505 million for victims. The EEOC noted that sexual harassment claims were significantly more prevalent in 2018: The 7,609 charges of sexual harassment represented a 13.6% increase over 2017.
Total Claims in Florida Were Down, but Retaliation Claims Were Up
The EEOC data also includes a detailed breakdown of the claims reported by each state. In Florida, there were 6,617 total charges brought in fiscal year 2018, down slightly from the 6,858 total charges brought in 2017. However, the number of retaliation charges actually increased in Florida, from 3,486 in 2017 to 3,622 in 2018. Retaliation remained the most common charge in Florida, as with the nationwide results. Florida accounted for 8.7% of the total charges across the country in 2018, up from its 8.1% share in 2017, giving Florida the second-highest share of charges across the country, behind only Texas with 7,482 charges. 
Free Consultation With Marion County Discrimination Lawyers
Based in Ocala, Florida and representing employees throughout Central Florida, we have almost twenty years of experience representing employees who have been the victims of discrimination and retaliation in the workplace. If you have been subjected to discrimination or retaliation at work or have questions about your rights as an employee, please contact our office for a free consultation with our Marion County, Florida employment discrimination attorneys. Our employee rights law firm takes employment discrimination and retaliation cases on a contingency fee basis. This means that there are no attorney's fees incurred unless there is a recovery and our attorney's fees come solely from the monetary award that you recover.