EEOC Files Lawsuit Alleging Florida Employee Worked In A Racial Hostile Work Environment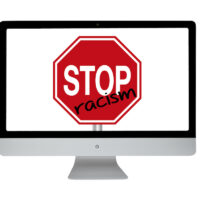 In a press release issued on September 25, 2019, the U.S. Equal Employment Opportunity Commission (EEOC) announced that it has filed a racial harassment lawsuit against Ring Power Corporation (Ring Power) pursuant to Title VII of the Civil Rights Act of 1964 (Title VII). Title VII makes it unlawful for an employer to discriminate against employees on the basis of race. Racial harassment is a form of race discrimination prohibited by Title VII. As the U.S. Eighth Circuit Court of Appeals explained in Delph v. Dr. Pepper Bottling Co. of Paragould, Inc., 130 F.3d 349 (8th Cir. 1997), a racial hostile work environment is "an ongoing nightmare for the employee victim."
On September 24, 2019, the EEOC filed the racial harassment lawsuit, U.S. Equal Employment Opportunity Commission v. Ring Power Corporation, Case No. 3:19-cv-1098, in the U.S. District Court for the Middle District of Florida after initially attempting to reach a pre-litigation settlement through its statutorily mandated conciliation process. The EEOC has brought the racial harassment lawsuit on behalf of a former employee of Ring Power, Shaekeem Petersen (Petersen). The EEOC claims that Ring Power violated Title VII by allowing its employee to subject Petersen to a hostile work environment because of his race. In this article, our Citrus County, Florida race discrimination lawyers explain the EEOC's allegations against Ring Power.
Employee Claims Racial Harassment
Ring Power is a Caterpillar brand heavy equipment dealer based in North and Central Florida. In July 2013, Ring Power hired Petersen, who is African-American, as an electrical power generator technician at the company's St. Augustine, Florida headquarters. According to the EEOC, Petersen was one of a "few" African-American employees at Ring Power's St. Augustine headquarters out of a workforce of approximately 400-500 employees. The EEOC further alleges that Petersen was the only African-American employee in his department.
The EEOC claims that Petersen was subjected to egregious racially harassing behavior by his supervisor. The racially harassing conduct included racial slurs and racial remarks. The supervisor's hostile work environment racial harassment included, according to the EEOC, assigning Petersen janitorial work duties, such as sweeping, mopping, and buffing floors. The EEOC further alleges that the supervisor specifically targeted Petersen for termination because of his race, including using racially derogatory language when declaring his intention to get Petersen "out of here." The EEOC contends that the racial hostile work environment created an intolerable work atmosphere that forced Peterson to quit involuntarily.
Racial Harassment Continues To Infect Workplace
The EEOC is the administrative agency of the United States responsible for interpreting and enforcing federal laws prohibiting employment discrimination, including racial harassment. In enforcing the federal anti-discrimination laws, the EEOC is also authorized by federal law to bring lawsuits on behalf of victims of a racial hostile work environment. In a press release issued by the EEOC regarding the case, a Regional Attorney for the EEOC's Miami District Office, Robert Weisberg, stated that "it is unfortunate, but it is a reality, that racial discrimination continues to infect the workplace in 2019." "It is repulsive," Mr. Weisberg added, "that any employer would make work assignments on the basis of race." In commenting on the case, the Director of the EEOC's Miami District Office, Michael Farrell, explained that "[a]n employee's race should never be a factor in an employer's assignment of work duties or decisions regarding training, advancement opportunities, salary, or any other workplace benefits."
Free Consultation With Inverness Discrimination Lawyers
Based in Ocala, Florida and representing employees throughout Central Florida, our Citrus County, Florida race discrimination attorneys have nearly twenty years of experience representing employees who have been subjected to racially offensive conduct in the workplace. If you have experienced racial harassment at work or have questions about your protection against racial harassment in the workplace, please contact our office for a free consultation with our Citrus County, Florida race discrimination lawyers. Our employee rights law firm takes racial harassment cases on a contingency fee basis. This means that there are no attorney's fees incurred unless there is a recovery and our attorney's fees come solely from the monetary award that you recover.