EEOC Files Sexual Harassment Lawsuit Claiming Management Told Victim To Ignore The Harassment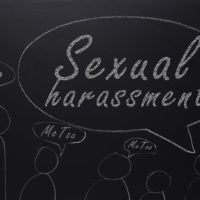 For nearly twenty years, our Citrus County, Florida employment law attorneys fought for the rights of sexual harassment victims. Title VII of the Civil Rights Act of 1964 (Title VII) protects employees from sexual harassment in the workplace. Under Title VII, once an employer knows or should know of sexual harassment, a remedial obligation kicks in. Title VII requires employers to take prompt corrective action that is reasonably calculated to end the harassment and prevent the harassment from continuing. If an employer knows or should know an employee is being sexually harassed and takes no remedial action or takes inadequate remedial action to prevent the recurrence of the harassment, then the employer can be held liable under Title VII for the harassment.
Employers Minimize Sexual Harassers' Behavior
Through their extensive experience in representing sexual harassment victims, our Citrus County, Florida employment discrimination attorneys have learned that employers frequently minimize sexual harassers' actions.Instead of taking action to protect sexual harassment victims and punish sexual harassers, employers ignore the discriminatory environmental effect of the harassers' behavior and focus on their allegedly benign motivation. For example, employers tell sexual harassment victims that the harasser was just joking, did not intend to cause harm or offense, or did not mean to be insulting or humiliating. Having found that the sexual harassers' actions were not done for the purposes of offending or harming others, employers then tell sexual harassment victims to just ignore the harassers' actions. A sexual harassment lawsuit recently filed by the U.S. Equal Employment Opportunity Commission (EEOC) is illustrative of an employer's minimization of alleged sexual harassers' conduct.
In a press release issued on June 26, 2019, the EEOC announced that it has filed a sexual harassment lawsuit against Hunter Auto & Wrecker Service, Inc. (Hunter Auto) pursuant to Title VII. On June 26, 2019, the EEOC filed the sexual harassment lawsuit U.S. Equal Employment Opportunity Commission v. Hunter Auto & Wrecker Service, Inc., Case No. 3:19-cv-295, in the U.S. District Court for the Western District of North Carolina after initially attempting to reach a pre-litigation settlement through its statutorily mandated conciliation process. The EEOC has brought the sexual harassment lawsuit on behalf of a former employee of Hunter Auto, Sharon McInnis (McInnis). In this article, our Citrus County, Florida sexual harassment lawyers explain the EEOC's allegations against Hunter Auto.
EEOC Sexual Harassment Allegations
In February 2018, McInnis began working for Hunter Auto. McInnis worked at Hunter Auto's facility in Charlotte, North Carolina. Beginning in March 2018, McInnis was subjected to unwanted sexually harassing behavior on a daily basis by male co-employees. The unwelcome sexually harassing behavior towards McInnis included sexual comments, sexual propositions, sexual innuendos, rubbing her shoulders, and remarks implying they had sex with her. In May and June 2018, McInnis complained to management about the unwanted sexual harassment. When she complained about the sexual harassment, management told McInnis to "let it go or ignore it." On other occasions, according to the EEOC, management "excused the behavior by stating that was just the way some of [Hunter Auto's] employees were." Because the harassment continued despite her complaints, McInnis notified management on August 28, 2018 that she was resigning because she "could no longer tolerate the sexually hostile work environment."
EEOC Enforces Anti-Harassment Laws
The EEOC is the administrative agency of the United States responsible for interpreting and enforcing federal laws prohibiting employment discrimination, including sexual harassment. In enforcing the federal anti-harassment laws, the EEOC is also authorized by federal law to bring lawsuits on behalf of victims of sexual harassment. In a press release issued by the EEOC regarding the case, a Regional Attorney for the EEOC's Charlotte District Office, Lynnette A. Barnes, stated that "[e]mployers must take reasonable steps to stop employees' inappropriate sexual comments and behavior in the workplace." "The EEOC will continue to prosecute cases where employees are harassed in violation of federal law," Ms. Barnes added, "and the company fails to stop the harassment."
Free Consultation With Inverness Harassment Lawyers
Based in Ocala, Florida and representing employees throughout Central Florida, we have almost two decades of experience representing sexual harassment victims in cases before the EEOC. If you have been subjected to a sexually hostile work environment or have questions about an employer's obligation to protect you from sexual harassment in the workplace, please contact our office for a free consultation with our Citrus County, Florida sexual harassment attorneys. Our employment and labor law attorneys take sexual harassment cases on a contingency fee basis. This means that there are no attorney's fees incurred unless there is a recovery and our attorney's fees come solely from the monetary award that you recover.