EEOC Files Wrongful Discharge Case Claiming Employee Was Fired For Complaining About Pregnancy Discrimination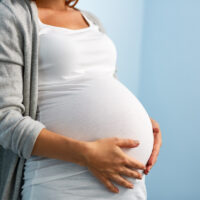 In a press release issued on November 27, 2019, the U.S. Equal Employment Opportunity Commission (EEOC) announced that it has filed a retaliation lawsuit against USAble Life (USAble). On November 27, 2019, the EEOC filed the case, U.S. Equal Employment Opportunity Commission v. USAble Life, Case No. 4:19-cv-00846, in the U.S. District Court for the Eastern District of Arkansas after initially attempting to reach a pre-litigation settlement through its statutorily mandated conciliation process.
The EEOC has brought the retaliation lawsuit pursuant to VII of the Civil Rights Act of 1964 (Title VII), as amended by the Pregnancy Discrimination Act of 1978 (PDA), on behalf of a former employee of USAble, Christian DeClue (DeClue). Under the PDA, it is an unlawful employment practice for employers to discriminate against women on the basis of pregnancy, childbirth, or related medical conditions. Under Title VII, employees are protected from retaliation when they complain about perceived pregnancy discrimination in the workplace. The EEOC claims that USAbel unlawfully fired DeClue in retaliation for complaining about pregnancy-related discrimination against her. In this article, our Ocala, Florida wrongful discharge lawyers explain the EEOC's allegations against USAbel.
Employee Claims Unlawful Discharge
USAbel is an insurance company located in Little Rock, Arkansas. Blue Cross Blue Shield owns 40% of USAble. In 2015, DeClue began working for USAbel as a customer care associate. During her employment, DeClue became pregnant and had an expected delivery date of January 16, 2018. DeClue requested leave under the Family Medical Leave Act (FMLA) and short-term disability leave for her absence from work due to the birth of her child. Under USAbel's short-term disability leave, DeClue's paid leave would end on February 26, 2018, while her 12 weeks of unpaid leave under the FMLA would end on April 9, 2018.
Because of USAbel's insistence that DeClue return to work by February 26, 2018, DeClue's doctor submitted a leave request for her through March 7, 2018. DeClue's doctor submitted another leave request for her through March 20, 2018 because of DeClue's pregnancy-related medical condition. USAbel granted DeClue's request for an extension of leave through March 20, 2018.
Employee Complains About Pregnancy Discrimination
During DeClue's pregnancy-related medical leave, two promotional opportunities arose, and DeClue interviewed on March 18, 2018 for the positions. DeClue was not selected for either position. The EEOC alleges that USAbel did not promote DeClue to the positions because she was a lactating mother and would need breaks to pump milk. On March 26, 2018, DeClue complained to a vice president that she had been discriminated against because of the medical reasons for her leave of absence and because of her need to take breaks to pump milk during the workday. The vice president directed DeClue to speak with a manager of employee relations.
On March 27, 2018, DeClue contacted this manager regarding her discrimination concerns. In response to her complaint, the manager informed DeClue that she used leave under the FMLA. Because DeClue did not believe that USAbel had properly addressed her discrimination complaint, DeClue called a Blue Cross Blue Shield hotline on April 3, 2018 and alleged that USAbel had discriminated against her on the basis of pregnancy. The EEOC claims that USAbel, terminated DeClue on April 11, 2019 for complaining of pregnancy-related discrimination to Blue Cross Blue Shield.
EEOC Vindicates Workers Wrongfully Fired
The EEOC is the administrative agency of the United States responsible for interpreting and enforcing federal laws prohibiting employment discrimination, harassment, and retaliation. In enforcing the federal civil rights laws, the EEOC is also authorized by federal law to bring lawsuits on behalf of victims of unlawful retaliation. In a press release issued by the EEOC on November 27, 2019 regarding the case, the Director of the EEOC's Memphis District Office, Delner Franklin-Thomas, stated that "[a]n employer cannot punish an employee for complaining about treatment that the employee reasonably believes constitutes discrimination." "Terminating an employee for her complaint," Mr. Franklin-Thomas added, "creates a chilling effect in the workplace and discourages others from complaining."
Free Consultation With Ocala Wrongful Discharge Attorneys
Based in Ocala, Florida and representing employees throughout Central Florida, our Ocala, Florida wrongful lawyers have almost two decades of experience representing employees who have been wrongfully discharged in cases before the EEOC. If you have been wrongfully discharged or have questions about your protection against retaliation under the federal anti-discrimination laws, please contact our office for a free consultation with our Ocala, Florida wrongful discharge attorneys. Our employee rights law firm takes wrongful discharge cases on a contingency fee basis. This means that there are no attorney's fees incurred unless there is a recovery and our attorney's fees come solely from the monetary award that you recover.