Hooters Restaurant Sued by EEOC for Race and Color Discrimination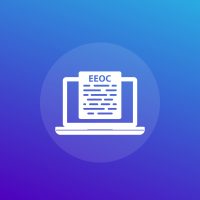 Title VII of the Civil Rights Act of 1964 prohibits employers from making employment decisions based on an individual's race or the color of their skin, but a recent filing of the Equal Employment Opportunity Commission (EEOC) accuses a Hooters restaurant of doing exactly that. Below we discuss the EEOC charge of race and color discrimination against the popular casual dining chain. If you've been the victim of unlawful discrimination in the workplace in Marion or Citrus County, contact the law office of James P. Tarquin, P.A., in Ocala for a free consultation with a skilled and knowledgeable Florida employment law attorney.
Layoff Recall Provides Basis of Discrimination Claim
The events leading to the current charges against Hooters date back to March 2020, when the Hooters restaurant located in Greensboro, North Carolina, laid off around 43 employees due to the COVID-19 pandemic. Only a couple of months later, in May of 2020, the company recalled many of the employees who had previously been laid off. However, the racial makeup of the Hooters staff pre- and post-layoff were markedly different.
The numbers tell the story. Before the layoff, over half (51%) of the "Hooters Girls" employed at the Greensboro location were Black or had dark skin tones. After the layoff and subsequent recall, the proportion of Black or dark-skinned Hooters Girls was only eight percent. Viewed another way, 13 Hooters Girls were brought back in May after the March layoff, and 12 of them were white or had light skin tones.
The EEOC charge isn't only looking at statistics, however. The complaint also alleges that darker-skinned Hooter Girls at the restaurant underwent a racially hostile environment while white employees were given preferential treatment when it came to assignments and job duties.
These actions appear to be a clear violation of Title VII of the Civil Rights Act of 1964, which prohibits discrimination in employment based on several protected characteristics, including both race and color. Title VII protects employees and applicants from unlawful discrimination in every phase of the employment process and every employment-related decision, including who to hire, who to lay off, and who to recall. As EEOC attorney Melinda C. Dugas explained in a statement, "When recalling employees from a layoff, it is critical that employers examine their selection criteria to ensure they are objectively verifiable and free from racial bias."
Since the EEOC was unable to settle with Hooters in its pre-litigation voluntary conciliation process, the agency filed a lawsuit in federal court on August 24th against Hooters of America, LLC, a Georgia Corporation, alleging Title VII violations at the chain's Greensboro, North Carolina, location. In the complaint, the EEOC is looking for monetary relief for the employees, including back pay as well as compensatory and punitive damages. The complaint further seeks injunctive relief requiring the company to stop any discrimination that is ongoing and work to prevent unlawful discrimination in the future.
Help With Discrimination Claims in Central Florida
If you have been the victim of unlawful discrimination in your Marion County or Citrus County workplace, call James P. Tarquin, P.A., at 352-401-7671 for a free consultation to review your claims and discuss your options for justice and accountability from your employer.