EEOC Lawsuit Claiming Sexual Harassment Victims' Complaints Were Ignored Settles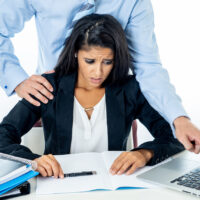 On September 14, 2020, the U.S. Equal Employment Opportunity Commission (EEOC), issued a press release announcing that it has entered into a Consent Decree to settle a sexual harassment lawsuit against Magneti Marelli of Tennessee USA, LLC (Magneti). On September 28, 2018, the EEOC filed the case, U.S. Equal Employment Opportunity Commission v. Magneti Marelli of Tennessee USA, LC, Case No. 1:18-cv-00074, in the U.S. District Court for the Middle District of Tennessee. Before filing the lawsuit, the EEOC initially utilized its conciliation process in an attempt to settle the case without litigation. Conciliation efforts having failed, the EEOC exercised its statutory right to address the alleged unlawful employment practices through litigation.
In the Consent Decree, which was entered by U.S. District Court Judge Waverly D. Crenshaw on September 11, 2020, Magneti agreed to pay $335,000 to resolve the sexual harassment lawsuit. In this article, our Marion County, Florida attorneys for sexual harassment victims explain the EEOC's allegations of hostile work sexual harassment against Magneti.
Legal Protection Against Sexual Harassment
The EEOC filed the sexual harassment lawsuit pursuant to Title VII of the Civil Rights Act of 1964 (Title VII) on behalf of two former employees of Magneti, Rebecca Crouch (Crouch) and Christy Parson (Parson). Title VII prohibits employers from discriminating against employees on the basis of sex. Sexual harassment which is sufficiently severe or pervasive to alter the conditions of the victim's employment and create a hostile or abusive work environment violates Title VII. Title VII also prohibits employers from retaliating against employees who complain about perceived sexual harassment in the workplace. The EEOC claims that Magneti violated Title VII by requiring Crouch and Parson to work in a sexually hostile work environment.
EEOC Claims Sexual Hostile Work Environment
Magneti is an international exterior lighting manufacturer for the automotive industry. In June 2015, Crouch was hired as an assembly worker at Magnetti's plant in Pulaski, Tennessee. Shortly after her employment commenced, Crouch was subjected to unwanted sexually harassing behavior by her supervisor. The supervisor's sexual harassment towards Crouch, according to the EEOC, included touching her shoulders, sexual remarks, sexual propositions, and remarks about his penis. The supervisor also told female employees, including Crouch, to call him "Big Daddy."
Crouch complained to Human Resources about the supervisor's unwanted sexually harassing behavior. Human Resources said that it would speak with the supervisor. Despite Crouch's complaint, the EEOC contends, the supervisor's sexually harassing behavior continued unabated. Consequently, Crouch lodged another sexual harassment complaint with Human Resources. After she complained to Human Resources, no one ever contacted Crouch to discuss her sexual harassment allegations.
Parson also worked on the assembly line at Magneti's plant in Pulaski, Tennessee. The EEOC claims that Parson was subjected to hostile work environment sexual harassment by the same supervisor who harassed Crouch. From February 2016 until May 2016, according to the EEOC, Parson was subjected to on-going sexually harassing behavior by the supervisor. The alleged sexual harassment towards Parson included touching her back and leg, remarks about her buttocks, and sexual propositions. The EEOC further alleges that Parson observed the supervisor sexually harass other female employees in the workplace, including making remarks about their bodies and wanting to have sex with them.
Alleged Sexual Harasser Paid To Resign
The EEOC alleges that Magneti had previous issues with the supervisor regarding sexual harassment in the workplace. In fact, the EEOC alleges that three other female employees complained to Human Resources about sexual harassment from the supervisor. Magneti, the EEOC maintains, failed to take appropriate remedial measures to protect female employees from sexual harassment by the supervisor. In May 2016, according to the EEOC, a female employee complained that the supervisor threatened to take his belt and whip her. After receipt of the employee's complaint, Magneti gave the supervisor two options: resign with a severance package or transfer to another Magneti plant in North Carolina. The supervisor chose to resign with a severance package.
Attorneys For Sexual Harassment
The EEOC is the administrative agency of the United States responsible for interpreting and enforcing federal laws forbidding discrimination, harassment, and retaliation in the workplace. As part of its mandate to enforce the federal civil rights laws, the EEOC has the statutory authority to bring lawsuits on behalf of employment discrimination victims, including sexual harassment victims. In a press release issued by the EEOC on September 14, 2020 regarding the case, a regional attorney for the EEOC's Memphis District Office, Faye Williams, stated that "despite the passage of Title VII more than fifty years ago, the EEOC has processed a record number of sexual harassment cases in recent years." "The EEOC remains committed," Ms. Williams explained, to ensuring that all employees "are able to work in a harassment from environment."
Ocala, FL Sexual Harassment Lawyers
Based in Ocala, Florida and representing employees throughout Central Florida, our Marion County, Florida sexual harassment attorneys have represented sexual harassment victims for more than two decades. If you have been sexually harassed at work or have questions about your rights as a sexual harassment victim under the federal employment laws, please contact our office for a free consultation with our Ocala, Florida sexual harassment lawyers. Our employment and labor law attorneys take sexual harassment cases on a contingency fee basis. This means that there are no attorney's fees incurred unless there is a recovery and our attorney's fees come solely from the monetary award that you recover.