EEOC Resolves Discriminatory Discharge Case Alleging Employer Targeted African-Americans For Discharge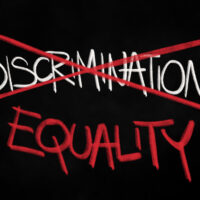 In a press release issued on December 3, 2019, the U.S. Equal Employment Opportunity Commission (EEOC) announced that it has entered into a Consent Decree to settle a race discrimination lawsuit against DSW Show Warehouse, Inc. (DSW). On September 26, 2018, the EEOC filed the case, U.S. Equal Employment Opportunity Commission v. DSW Shoe Warehouse, Inc., Case No. 1:18-cv-01122, in the U.S. District Court for the Southern District of Ohio after initially attempting to reach a pre-litigation settlement through its statutorily mandated conciliation process.
The EEOC brought the race discrimination lawsuit pursuant to VII of the Civil Rights Act of 1964 (Title VII) on behalf of a former employee of DSW, Shavonna Bundus (Bundus). Title VII protects employees from discrimination on the basis of race. The EEOC claims that DSW terminated Bundus' employment because of her race in violation of Title VII. In this article, our Alachua County, Florida race discrimination lawyers explain the EEOC's allegations against DSW and the Consent Decree.
Employee Claims Discriminatory Discharge
DSW is a nationwide shoe retailer headquartered in Columbus, Ohio. In August 2014, DSW hired Bundus as an Assistant Manager. Bundus, who is African-American, worked at DSW's store in Warrensville Heights, Ohio. During her employment, Bundus was responsible for recruiting and hiring store associates. DSW concluded, according to the EEOC, that there were too many African-Americans working at the store where Bundus worked and suggested that Bundus engage in recruiting and hiring practices that would result in a workforce made up of fewer African-American workers.
During Bundus' employment, the EEOC further claims, DSW treated Bundus differently and less favorably from employees outside of her protected race class. The disparate treatment on the basis of race included disregarding her authority as an Assistant Manager and depicting her in a negative light to staff. On July 5, 2016, DSW told Bundus that she engaged in conduct on July 3, 2016 that warranted disciplinary action. On July 20, 2016, DSW fired Bundus. Other employees outside of Bundus' protected race class, according to the EEOC, who engaged in the same or similar conduct as Bundus were not fired. After terminating Bundus' employment, DSW replaced her with a person outside of her protected race class.
Consent Decree Resolving Discrimination Lawsuit
In the Consent Decree settling the race discrimination lawsuit, which was signed by U.S. District Judge Sarah D. Morrison on November 27, 2019, DSW agreed to pay $40,000 to resolve the case. In the Consent Decree, DSW agreed to provide training to all supervisory, management, and human resources personnel regarding discrimination made unlawful by Title VII, with a special emphasis on non-discriminatory treatment based on race. In the Consent Decree, the EEOC also required DSW to report to the the EEOC whether any complaints of race discrimination or retaliation were made during an eighteen month period, including providing the EEOC with copies of the complaints, documents reflecting any investigation concerning such complaints, and the identities and contact information for the complainants.
Race Discrimination Is Illegal
The EEOC is the administrative agency of the United States responsible for interpreting and enforcing federal laws prohibiting employment discrimination, harassment, and retaliation. In enforcing the federal civil rights laws, the EEOC is also authorized by federal law to bring lawsuits on behalf of victims of race discrimination. In a press release issued by the EEOC on December 3, 2019 regarding the case, a regional attorney for the EEOC, Debra Lawrence, stated that "[r]ace discrimination is illegal under Title VII and has no business in the workplace."
Consultation With Gainesville Discrimination Attorneys
Based in Ocala, Florida and representing employees throughout Central Florida, our Alachua County, Florida race discrimination lawyers have almost two decades of experience representing employees who have been discriminated against on the basis of race. If you have experienced race discrimination in the workplace or have questions about your protection against race discrimination under the federal anti-discrimination laws, please contact our office for a free consultation with our Alachua County, Florida race discrimination attorneys. Our employee rights law firm takes race discrimination cases on a contingency fee basis. This means that there are no attorney's fees incurred unless there is a recovery and our attorney's fees come solely from the monetary award that you recover.