EEOC Resolves Racial Harassment Lawsuit Claiming Employees Were Subjected To Racial Slurs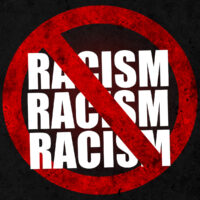 On August 21, 2020, the U.S. Equal Employment Opportunity Commission (EEOC) issued a press release announcing that it has entered into a Consent Decree to settle a racial harassment lawsuit against Air Systems, Inc. (ASI). On November 18, 2019, the EEOC filed the case, U.S. Equal Employment Opportunity Commission v. Air Systems, Inc.,
Case No. 5:19-cv-07574, in the U.S. District Court for the Northern District of California after first attempting to resolve the case through its statutorily mandated conciliation process. Unable to reach an acceptable agreement through conciliation efforts, the EEOC attempted to remedy the alleged unlawful employment practices through litigation. In the Consent Decree, which was entered by U.S. District Court Judge Lucy H. Koh on August 20, 2020, ASI agreed to pay $1,250,000 to resolve the racial harassment lawsuit.
The EEOC filed the racial harassment and retaliation lawsuit pursuant to Title VII of the Civil Rights Act of 1964 (Title VII) on behalf of three former employees of ASI, Moses Brown (Brown), Kelly Glymph (Glymph), and Lewis Davis (Davis). Under Title VII, employees are protected from discrimination on the basis of race. Racial harassment which is sufficiently severe or pervasive to alter the conditions of the victim's employment and create a hostile work environment is a form of racial discrimination prohibited by Title VII. The EEOC claims that ASI engaged in unlawful discrimination in violation of Title VII by subjecting Brown, Glymph, and Davis to racial harassment. In this article, our Ocala, Florida racial harassment lawyers explain the EEOC's allegations against ASI.
EEOC Claims Racial Hostile Work Environment
ASI is a construction company. While Brown, Glymph, and Davis were employed by ASI, ASI served as a subcontractor for the construction of Apple, Inc.'s new headquarters, known as Apple Park, in Cupertino, California. From June 2017 until September 2017, according to the EEOC, Brown, Glymph, and Davis were subjected to hostile work environment while employed by ASI at the Apple Park job site. The racial harassment did not end until the employees were laid off in September 2017.
The EEOC alleges that the racial hostile work environment harassment included racist graffiti on the walls of portable toilets located at the Apple Park job site, including racial slurs and drawings of a noose. The EEOC further claims that Brown and Glymph were subjected to racist taunting, including the use of racial slurs, by an ASI employee. When Brown complained to an ASI General Foreman about the racial slurs, the General Foreman responded, "it's just a word, does it really bother you?" Subsequently, Davis complained to the General Foreman about the use of racial slurs and asked him to address Brown's complaint, but the General Foreman refused to do so. The hostile work environment racial harassment also included a racist threat written on a sprinkler pipe. The EEOC maintains that ASI is liable for the racial hostile work environment harassment because it failed to take prompt and effective remedial action to prevent the harassment from continuing despite having constructive or actual knowledge of the racial harassment.
Lawyers For Racial Harassment Victims
The EEOC is the administrative agency of the United States responsible for interpreting and enforcing federal employment laws making race discrimination and racial harassment unlawful employment practices. As part of its mandate to enforce the federal employment laws, the EEOC files lawsuits on behalf of employees who have been unlawfully discriminated against on the basis of race. In a press release issued by the EEOC on August 21, 2020 regarding the case, the Director for the EEOC's San Francisco District Office, William Tamayo, stated that "while a construction worksite may raise issues over who controls conditions, this case should send a clear message that whether an employer is a subcontractor or the general contractor, all employers have a duty to take prompt, effective action to stop harassment and hate speech in the workplace." In further commenting on the case, Mr. Tamayo explained that "in this period of national reckoning on the persistence of racial discrimination, we're glad that Air Systems agreed to settle the matter and provide significant relief to these workers."
Ocala, FL Racial Harassment Lawyers
Based in Ocala, Florida and representing employees throughout Central Florida, our Marion County, Florida racial harassment attorneys have litigated racial harassment cases in Florida courts for more than twenty years. If you have been required to work in a racially hostile work environment or have questions about your rights as a racial harassment victim, please contact our office for a free consultation with our Ocala, Florida racial harassment lawyers. Our employment and labor law attorneys take racial harassment cases on a contingency fee basis. This means that there are no attorney's fees incurred unless there is a recovery and our attorney's fees come solely from the monetary award that you recover.