EEOC Resolves Wrongful Discharge Case Where Employees Were Fired Because Of Their "Broken English"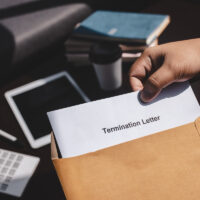 In a press release issued on December 9, 2019, the U.S. Equal Employment Opportunity Commission (EEOC) announced that it has entered into a Consent Decree to settle a national origin discrimination lawsuit filed by the EEOC against LAZ Parking Mid-Atlantic, LLC (LAZ Parking). On September 26, 2018, the EEOC filed the lawsuit, U.S. Equal Employment Opportunity Commission v. LAZ Parking Mid-Atlantic, LLC, Case No. 1:18-cv-02963, in the U.S. District Court for Maryland after initially attempting to reach a pre-litigation settlement through its statutorily mandated conciliation process. 
The EEOC filed the national origin discrimination lawsuit pursuant to Title VII of the Civil Rights Act of 1964 (Title VII) on behalf of three former employees of LAZ Parking, Fouad Sika, (Sika), Birhan Mezgebe (Mezgebe), and Houssin El Kharroubi (El Kharroubi). Under Title VII, employees are protected from discrimination on the basis of national origin. National origin discrimination occurs when employees are discriminated against because of where they were born or from where their ancestors came. Sika and El Kharroubi are of Moroccan origin. Mezgebe is of Ethiopian origin. The EEOC claims that Sika, Mezgebe, and El Kharroubi were selected for termination because they are foreign-born. In this article, our Citrus County, Florida wrongful discharge attorneys explain the EEOC's allegations against LAZ Parking and the Consent Decree.
Employees Allege Discriminatory Firing
LAZ Parking operates parking garages in Baltimore, Maryland. In 2009, Sika, Mezgebe, and El Kharroubi began working for LAZ Parking. All three employees worked as cashiers. In 2015, the owner of LAZ Parking decided to convert the garage operations from a cashiering at exit system to one where customers pay directly at a machine, resulting in the elimination of four full-time shifts. As the conversion neared completion, Sika, Mezgebe, and El Kharroubi were selected for termination. At the time of their terminations, Sika, Mezgebe, and El Kharroubi reported to an Operations Manager named Gerken.
In May 2016, Gerken informed Sika that there was no job for him. Sometime before terminating Sika, Gerken had commented to Sika about his "broken English" and made fun of his accent. Around the same time, El Kharroubi was also fired. Gerken then informed Mezgebe that her employment was being terminated because of the conversion to a machine system. When Mezgebe asked Gerken why he was firing certain employees, Gerken told her that it was because of their "broken English." During this conversation, Gerken also stated that while Mezgebe was a good employee, her "broken English" was a sticking point.
Consent Decree Compensates Discrimination Victims
In the Consent Decree settling the lawsuit, which was signed by U.S. District Court Judge Catherine C. Blake on December 9, 2019, LAZ Parking agreed to pay $155,000 to resolve the national origin discrimination case. In the Consent Decree, the EEOC required LAZ Parking to provide training to all supervisory and management employees on Title VII, with a special emphasis on national origin discrimination.The EEOC further required LAZ Parking to post an anti-discrimination notice in each of its facilities. 
Protection Against Discriminatory Discharge
The EEOC is the administrative agency of the United States responsible for interpreting and enforcing federal laws prohibiting employment discrimination, including national origin harassment. In enforcing the federal anti-discrimination laws, the EEOC is also authorized by federal law to bring lawsuits on behalf of discriminatory discharge victims. In a press release issued by the EEOC regarding the case, a Regional Attorney for the EEOC, Debra Lawrence, stated that "employment decisions should be based on qualifications, not national origin." In commenting on the case, an EEOC District Director, Jamie R. Williamson, explained that "these long term employees did their jobs well and were able to communicate with customers but were laid off based on their national origins or accents—which was unfair and unlawful."
Consultation With Inverness Wrongful Discharge Lawyers
Based in Ocala, Florida and representing employees throughout Central Florida, our Citrus County, Florida wrongful termination attorneys have been representing employees for almost twenty years. If you have been wrongfully fired or have questions about your protection against unlawful termination, please contact our office for a free consultation with our Citrus County, Florida wrongful termination lawyers. Our employment and labor law attorneys take wrongful discharge cases on a contingency fee basis. This means that there are no attorney's fees incurred unless there is a recovery and our attorney's fees come solely from the monetary award that you recover.