EEOC Retaliation Lawsuit Claiming Employee Was Punished For Complaining About Discrimination Settles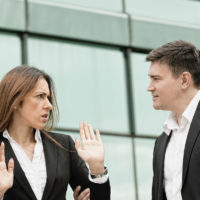 In a press release issued on June 3, 2019, the U.S. Equal Employment Opportunity Commission (EEOC) announced that it has entered into a Consent Decree to settle a sex discrimination and retaliation lawsuit filed by the EEOC against Northern Star, LLC, f/k/a Sumitomo Metal Mining Pogo, LLC (Pogo). On September 26, 2017, the EEOC filed the lawsuit, U.S. Equal Employment Opportunity Commission v. Sumitomo Metal Mining Pogo, LLC, Case No. 4:18-cv-34, in the U.S. District Court for the District of Alaska after initially attempting to reach a pre-litigation settlement through its statutorily mandated conciliation process. 
The EEOC brought the sex discrimination and retaliation case pursuant to Title VII of the Civil Rights Act of 1964 (Title VII) on behalf of a former employee of Pogo, Hanna Hurst (Hurst). The EEOC claims that Pogo discriminated against Hurst on the basis of sex in violation of Title VII. Under Title VII, employers are prohibited from discriminating against employees on the basis of sex. The EEOC further claims that Pogo violated Title VII by retaliating against Hurst because she complained about sex discrimination. Under Title VII, employers are prohibited from retaliating against employees who complain about perceived sex discrimination in the workplace. In this article, our Marion County, Florida retaliation lawyers explain the EEOC's allegations against Pogo and the Consent Decree. 
EEOC's Allegations of Discrimination & Retaliation
Pogo is an underground gold mine operation in Alaska. Pogo is owned and operated by Northern Star, LLC following the acquisition of Sumitomo Metal Mining Pogo, LLC. The EEOC claims that Pogo failed to promote Hurst to a top-level mining position because of her gender in violation of Title VII. Since at least May 2013, according to the EEOC, Hurst was qualified for promotion from the position of Level 4 miner to Level 5 miner based on the criteria that Pogo had in place for advancement to Level 5. Despite her qualifications for promotion to Level 5, Hurst was repeatedly passed over in favor of less qualified male employees.
In November 2013, Hurst complained to the Human Resources Department that she was being discriminated against on the basis of sex. In retaliation for her discrimination complaint, the EEOC contends that Pogo implemented a "training plan" on Hurst which required her to meet additional performance standards in order to be eligible for promotion to Level 5. The EEOC alleges that male employees were allowed to advance to Level 5 or remain at Level 5 without having to satisfy the same performance standards imposed on Hurst. Ultimately, Hurst was never promoted to Level 5 miner. As a result of the discrimination and retaliation, Hurst resigned her employment in October 2014.
Consent Decree Settles Retaliation Lawsuit
In the Consent Decree settling the lawsuit, which was signed by U.S. District Judge John W. Sedwick on June 12, 2019, Pogo agreed to pay $690,000 to resolve the case. In the Consent Decree, Pogo also agreed to retain the services of an independent expert to develop and implement policies to promote equal opportunity with respect to hiring, promotion, and training. Pogo also agreed to develop and implement written policies that prohibit discrimination and retaliation, with specific provisions that prohibit practices which have the purpose or effect of discriminating against any employee on the basis of gender. The EEOC further required Pogo to provide anti-discrimination and anti-retaliation training to all employees.
EEOC Protects Workers Against Retaliation
The EEOC is the administrative agency of the United States responsible for interpreting and enforcing federal laws prohibiting employment discrimination and retaliation. The EEOC is also authorized by federal law to bring lawsuits on behalf of victims of employment discrimination and retaliation. In a press release issued by the EEOC regarding the case, Hurst stated that "[s]peaking out against sex discrimination at work is hard, but I am really glad I did." In commenting on the case, the Director of the EEOC's Seattle District Office, Nancy Sienko, stated that "[g]ender bias continues to be a problem in today's workplace, certainly no less in those industries traditionally dominated by men." A Senior EEOC Trial Attorney, May Che, added that Pogo "had a discretionary promotion policy applied by male supervisors, who repeatedly showed overt hostility and sexist attitudes towards women at the time, which ensured that no woman made it to the top-level mining positions."
Free Consultation With Ocala Retaliation Lawyers
Based in Ocala, Florida and representing employees throughout Central Florida, we have represented employment discrimination and retaliation victims in hundreds of cases before the EEOC. If you have been retaliated against for complaining about discrimination at work or have questions about your protection from retaliation under the federal anti-retaliation laws, please contact our office for a free consultation with our Marion County, Florida retaliation attorneys. Our employment and labor law attorneys take retaliation cases on a contingency fee basis. This means that there are no attorney's fees incurred unless there is a recovery and our attorney's fees come solely from the monetary award that you recover.