EEOC Settles Retaliation Case Claiming Workers Were Not Re-Hired For Complaining About Discrimination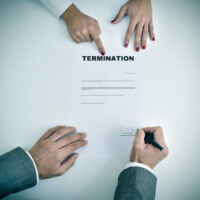 On April 10, 2020, the U.S. Equal Employment Opportunity Commission (EEOC) issued a press release announcing that it has entered into a Consent Decree to settle a retaliation lawsuit against Sunridge Nurseries, Inc. (Sunridge). On September 26, 2019, the EEOC filed the case, U.S. Equal Employment Opportunity Commission v. Sunridge Nurseries, Inc., Case No. 1:19-cv-01365, in the U.S. District Court for the Eastern District of California after initially seeking to obtain a pre-litigation resolution of the case through its statutorily required conciliation process. In the Consent Decree, which was signed by U.S. District Judge Anthony W. Ishii on April 9, 2020, Sunridge agreed to pay $237,500 to resolve the retaliation lawsuit.
The EEOC commenced the retaliation lawsuit pursuant to Title VII of the Civil Rights Act of 1964 (Title VII) on behalf of five seasonal workers who had previously worked for Sunridge. Under Title VII, employees are protected from retaliation when they complain about perceived workplace discrimination on the basis of race, color, national origin, sex, or religion. Title VII protects employees from retaliation by any past, present, or prospective employer. This means that an individual who is seeking employment with a previous employer is protected from retaliation by that previous employer for having complained about perceived unlawful employment practices during his or her prior employment with that previous employer.
The EEOC claims that Sunridge refused to re-hire the five seasonal workers in retaliation for their complaints about perceived racial discrimination in the workplace. In this article, our Marion County, Florida retaliatory termination lawyers explain the EEOC's allegations against Sunridge.
Employees Claim Discriminatory Treatment
Sunridge is a grower in the grapevine nursery stock industry and is based in Bakersfield, California. Since 2012, the five seasonal workers, who are of Filipino national origin, were all employed by Sunridge continuously during the vinestock harvesting season. Sunridge's ordinary practice was to contact one or more of the five seasonal workers every year at the start of a season to re-hire all of the five seasonal workers for seasonal employment.
Starting in 2012 and continuing until the Spring of 2014, the five seasonal workers collectively verbally complained of racial discrimination on a continuous basis. The five seasonal workers lodged complaints with several supervisors, including a supervisor named Perez. The verbal complaints of racial discrimination related to Filipino employees being treated differently from non- Filipino workers in pay, assignments, and working conditions. Despite their complaints, the five seasonal workers continued to be given the worst rows, continued to be the first dismissed, continued not to be recalled to work after stoppages, and continued to be given lower-paying assignments than non- Filipino workers.
Employees Claim Unlawful Retaliation
In February 2014, the five seasonal workers submitted a written complaint to Sunridge protesting working conditions faced by Filipino workers. Sunridge did not address the written complaint before the end of the 2013-2014 season. At the start of the 2014-2015 season, unlike other seasons, the five seasonal workers received no call to return to Sunridge for work. Despite not being called back to work, the five seasonal employees reported to Sunridge on November 30, 2014 to fill out annual employment paperwork. Upon arriving at Sunridge's facility, Perez told the five seasonal workers that they were not permitted to return to work. The five seasonal workers were never called back to work and thus never re-hired. Contending that the five seasonal workers' production rate was as good, if not better, than workers who were re-hired, the EEOC claims that Sunridge refused to re-hire the five seasonal workers solely as a result of unlawful retaliation.
Fighting For Retaliation Victims
The EEOC is the administrative agency of the United States responsible for interpreting and enforcing federal employment laws prohibiting discrimination, harassment, and retaliation. In enforcing the federal employment laws, the EEOC is also granted the authority by federal law to bring lawsuits on behalf of retaliation victims. In a press release issued by the EEOC on April 10, 2020 regarding the case, the Director of the EEOC's Fresno Office, Melissa Barrios, explained that "retaliation remains a persistent common problem which requires all employers to ensure accountability, training, and leadership to promote a workplace free of discrimination."
Consult With Ocala Retaliatory Termination Lawyers
Based in Ocala, Florida and representing employees throughout Central Florida, our Marion County, Florida retaliatory termination attorneys have dedicated their practice to fighting for employee rights. If you have been retaliated against for complaining about perceived unlawful employment practices or have questions about your rights under the federal anti-discrimination laws, please contact our office for a free consultation with our Ocala, Florida retaliatory termination lawyers. Our employment law attorneys take retaliatory termination cases on a contingency fee basis. This means that there are no attorney's fees incurred unless there is a recovery and our attorney's fees come solely from the monetary award that you recover.