EEOC Settles Wrongful Termination Case Where Employer Fired Employee With A Brain Tumor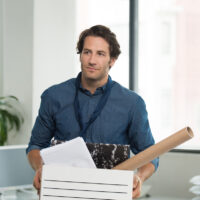 In a press release issued on December 9, 2019, the U.S. Equal Employment Opportunity Commission (EEOC) announced that it has entered into a Consent Decree to settle a disability discrimination lawsuit against Titus-Will Ford Sales, Inc. (Titus-Will). On September 24, 2018, the EEOC filed the case, U.S. Equal Employment Opportunity Commission v. Titus-Will Ford Sales, Inc., Case No. 3:18-cv-05772, in the U.S. District Court for the Western District of Washington after initially attempting to reach a pre-litigation settlement through its statutorily mandated conciliation process.
The EEOC brought the disability discrimination lawsuit pursuant to the Americans with Disabilities Act (ADA) on behalf of a former employee of Titus-Will, Lucas Perry (Perry). Under the ADA, employers are forbidden from discriminating against employees on the basis of disability. The ADA protects employees from disability discrimination when they have an actual disability and when an employer perceives them as disabled. In other words, employees are protected from disability discrimination even if they are not, in fact, disabled so long as the employer regards them as disabled. The EEOC claims that Titus-Will violated the ADA by firing Perry because of his disability. In this article, our Marion County, Florida wrongful termination lawyers explain the EEOC's allegations against Titus-Will and the Consent Decree.
Employee Claims Wrongful Termination
On October 10, 2017, Perry began working as a salesperson at Titus-Will's automotive dealership. On October 11, 2017, Perry requested to take October 13, 2017 off because he needed to undergo an MRI. On October 13, 2017, Perry underwent an MRI examination. On October 14, 2017, Perry notified his supervisors that his MRI revealed that he had a brain tumor. Because Perry's brain tumor substantially limits the operation of his endocrine system, Perry's brain tumor constitutes a disability within the meaning of the ADA. After learning that Perry was disabled within the meaning of the ADA, Titus-Will fired Perry on October 14, 2017.
Wrongful Discharge Victim Compensated
In the Consent Decree settling the disability discrimination lawsuit, which was signed by U.S. District Judge Benjamin H. Settle on December 6, 2019, Titus-Will agreed to pay $125,000 to resolve the case. In the Consent Decree, the EEOC required Titus-Will to implement anti-discrimination policies that prohibit discrimination and retaliation, explain to employees their rights under the EEO laws, and state they are promulgated at the direction of the highest level of Titus-Will management. The EEOC also mandated that Titus-Will's anti-discrimination policies contain specific provisions relating to the ADA, with a special emphasis on the ADA's reasonable accommodation provisions.
In the Consent Decree, Titus-Will also agreed to provide anti-discrimination training to all employees. The training must help employees understand how to define and identify disability discrimination. Titus-Will further agreed to take measures to protect the rights of Perry. Titus-Will is obligated to ensure that Perry's allegations of discrimination against Titus-Will are not included in Perry's personnel file. Titus-Will is also prohibited from disclosing any information regarding Perry's discrimination lawsuit in response to requests for information from potential employers about Perry. When fielding inquiries about Perry from prospective employers, Titus-Will is required to provide a neutral job reference consisting only of employment dates and positions held.
EEO Law Protects Employees
The EEOC is the administrative agency of the United States responsible for interpreting and enforcing federal laws prohibiting employment discrimination, including disability discrimination. In enforcing the federal anti-discrimination laws, the EEOC is also authorized by federal law to bring lawsuits on behalf of victims of disability discrimination, including employees unlawfully fired because of their disability. In a press release issued by the EEOC on December 3, 2019 regarding the case, a senior trial attorney for the EEOC, Teri Healy, stated that the "outcome here shows the importance of the EEOC's mission to enforce the ADA." "The provisions of the consent decree," Ms. Healy added, "will go a long way to ensure that Titus-Will has an appropriate response to the perceived disabilities of its employees in the future."
Consultation With Ocala Wrongful Termination Lawyers
Based in Ocala, Florida and representing employees throughout Central Florida, our Marion County, Florida wrongful termination attorneys have represented wrongful termination victims in hundreds of cases before the EEOC. If you have been wrongfully fired or have questions about whether you have been wrongfully fired, please contact our office for a free consultation with our Marion County, Florida wrongful termination lawyers. Our employee rights law firm takes wrongful termination cases on a contingency fee basis. This means that there are no attorney's fees incurred unless there is a recovery and our attorney's fees come solely from the monetary award that you recover.