EEOC Suing Staffing Agency for Inappropriate Health Questions Asked of Applicants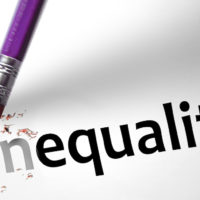 The federal Equal Employment Opportunity Commission (EEOC) has recently filed a lawsuit against KB Staffing, based in Winter Haven, Florida. The EEOC alleges that KB Staffing discriminated against applicants with a disability by forcing applicants to complete a medical questionnaire prior to making them an offer.
The suit claims that KB Required all applicants between the years 2011 to 2013 to complete a paper application that included the medical questionnaire. Included on the questionnaire were questions requiring disclosures of sensitive health information, as well as several questions that would disclose an applicant's status as disabled. This application and questionnaire needed to be completed before the agency would make an offer or place the applicant. Even though the application changed in 2013, applicants nearly always had to complete a medical questionnaire before they would receive an employment offer.
The lawsuit, filed in the U.S. District Court in the Middle District of Florida, centers on a woman who sought to apply for an HR position listed through KB Staffing in August of 2012. She visited the KB office to apply, and was given a paper application packet which included the medical questionnaire. The applicant declined to answer the medical questionnaire, believing it to be illegal. On the woman's completed application, a KB staff member wrote "refused to answer." The applicant was told she would be called in the future regarding an interview for the position. She was not called, however. When she attempted to follow up two weeks later, she was told that there was no such position available, and that there never had been an HR position available. The applicant filed a claim with the EEOC shortly thereafter.
With its lawsuit, the EEOC is attempting to prevent KB Staffing from inquiring after applicants' medical history, and to require the company to institute policies that provide equal employment to disabled applicants. The lawsuit also seeks money damages on behalf of applicants who suffered unfair treatment as a result of these policies.
If you have been the subject of unfair discrimination by an employer due to your race, gender, or disability status, or have otherwise been wrongly terminated, contact the experienced and trial-ready Ocala employment discrimination attorneys at James P. Tarquin, P.A. for a consultation on your case, at 352-401-7671.