Employee Alleges Racially Discriminatory Firing After Customer Demanded His Termination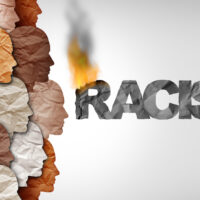 For the past twenty years, our Sumter, Florida racial discrimination lawyers have fought to protect and vindicate the rights of Florida employees who have been discriminated against because of race. Through their extensive experience representing racial discrimination victims, our Wildwood, Florida racial discrimination attorneys have learned that employers often terminate employees based on incidents involving customers. In many cases, employers fire their employees despite the customers' egregious behavior. In this article, our Sumter County, Florida racial discrimination lawyers explain how the recent decision by the U.S. First Circuit Court of Appeals in Joseph v. Lincare, Inc., Case No. 20-1396 (1st Cir. March 2, 2021) shows how a race-based discriminatory discharge claim can be proven when an employer proffers a false explanation regarding how an employee was to respond to an incident with a customer.
Employee Claims Fired Because Of Race
In that case, Jeffrey Joseph (Joseph) brought a racial discrimination claim against his former employer, Lincare, Inc., (Lincare), pursuant to Title VII of the Civil Rights Act of 1964 (Title VII). Joseph claims that Lincare violated Title VII by terminating his employment because of his race.
On January 18, 2017, Joseph, a black male originally from Dominica, began working for Lincare as a sales representative. Lincare is a supplier of respiratory therapy products. As part of its business, Lincare works with various medical offices—called "referral sources"—to identify patients who might be candidates for Lincare's products and services. Joseph's job duties included selling medical equipment and building relationships with referral sources. One of Lincare's previous referral sources was a medical office (the Office) in Maine. Prior to Joseph's employment, Lincare had serviced patients from the Office, but the relationship between Lincare and the Office had deteriorated.
In early March 2017, Lincare instructed Joseph to go to the Office. After that first visit, Joseph reported to Lincare that the Office "did not want anything to do with Lincare, and that he didn't want to go back there." Lincare, however, instructed Joseph to return to the Office on March 23, 2017. During Joseph's visit to the Office, the owner of the Office told Joseph that the Office was no longer utilizing Lincare's services. Eventually, according to Joseph, the owner came out from behind the front-desk counter, got in Joseph's face, and began yelling "get out, get out, get out." The owner allegedly got so close to Joseph that the owner's spit hit Joseph in the face. Joseph also claims that he was nervous and scared, and told the owner not to hit him.
Customer Demands Employee's Termination
After leaving the Office, Joseph called his supervisor. Joseph reported that the owner had disrespected him and that he "felt [the owner] had discriminated against him based on his color," and that Joseph was so scared that he wanted to file a police report. Joseph's supervisor approved of his plan to file a police report and Joseph filed an incident report that day.
Rather than leaving it at that, Joseph on his own accord decided that it would be a good idea to call the owner. The call did not go well. Joseph told the owner that the he had been disrespectful to him, but that he nonetheless wanted to fix the relationship between Lincare and the Office. According to Joseph, the owner "exploded" at him, told Joseph to "stop crying," and that he was going to have Joseph fired. The owner eventually hung up on Joseph. Still persisting, Joseph attempted several more times to get the owner back on the phone, to no avail. According to Joseph, he was trying to repair Lincare's relationship with the Office and no one told him to do so.
Later that same day, the owner contacted and spoke with Joseph's supervisor about his interactions with Joseph. According to the supervisor, the owner asked him if Lincare employed a "rasta looking sales representative." The owner complained to the supervisor that Joseph was "bothering his staff" and demanded that Joseph be fired. Later that same day, the owner wrote a letter about the incident and sent it to eight executives at Lincare's headquarters. The owner stated in the letter that he would wait until March 31, 2017 for Lincare to respond, and threatened Lincare with "taking legal action, contacting the media, etc." if Lincare did "not agree to some sort of mutually agreeable settlement." On March 27, 2017, Lincare decided to fire Joseph.
Evidence Of Race Discrimination Warrants Trial
The trial court dismissed Joseph's claim that he was fired because of his race in violation of Title VII. On appeal, the First Circuit reversed the trial court's dismissal and reinstated Joseph's race-based discriminatory discharge claim. In doing so, the appellate court focused on a reason proffered by Lincare for firing Joseph—that Joseph disobeyed an order from his supervisor not to contact the owner again. The court of appeals determined that a jury could find that this reason was "false" because Joseph's supervisor testified that he never told Joseph not to contact the owner again. When an employer proffers a false reason for a discharge, the appellate court observed, a reasonable jury could find that race discrimination was the real reason for the discharge. "Jurors could reasonably suspect," the court of appeals reasoned, that Lincare would not have proffered a "falsehood" as a reason for Joseph's termination unless "it had qualms about whether Joseph's actual conduct would normally result in the termination of an otherwise well-performing new employee." Based on this evidence, the First Circuit concluded, Joseph was entitled to a jury trial on whether he was fired because of his race.
Wildwood, FL Racial Discrimination Lawyers
Based in Ocala, Florida and representing employees throughout Central Florida, our Sumter County, Florida racial discrimination attorneys have litigated racial discrimination cases in Florida courts for more than two decades. If you have experienced racial discrimination at work or have questions about your protection against racial discrimination under the federal anti-discrimination laws,
please contact our office for a free consultation with our Wildwood, Florida racial discrimination lawyers. Our employee rights law firm takes racial discrimination cases cases on a contingency fee basis. This means that there are no attorney's fees incurred unless there is a recovery and our attorney's fees come solely from the monetary award that you recover.