Employee Claims Age Discrimination Where Supervisor Who Fired Him Said He Needed To Retire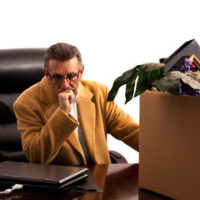 Under the Age Discrimination in Employment Act (ADEA), an employer may not discriminate against any individual with respect to his or her compensation, terms, conditions, or privileges of employment because of such individual's age. As explained by the U.S. Supreme Court in Hazen Paper Co. v. Biggins, 507 U.S. 613 (1993), "Congress' promulgation of the ADEA was prompted by its concern that older workers were being deprived of employment on the basis of inaccurate and stigmatizing stereotypes." "It is the very essence of age discrimination," the Hazen Court observed, "for an older employee to be fired because the employer believes that productivity and competence decline with old age."
Having long fought for the rights of employees subjected to age discrimination, our Marion County, Florida age discrimination attorneys have learned that employers frequently target employees nearing or beyond retirement age for termination. In seeking to end the employment relationship, employers will often make inquiries about an employee's retirement plans, with subtle or explicit suggestions that the employee should retire. In some circumstances, older workers are badgered about retirement by supervisors who have almost total control over evaluating the employee's work performance and, thus, can create documentary evidence to justify the termination of the employee for alleged performance problems. The recent decision by the U.S. District Court for the Northern District of California in Lewis v. Dow Chemical Corporation, 2018 WL 2267606 (N.D. Cal. May 17, 2018) is instructive in showing that an employer's attempts to coerce an employee to retire can be used as evidence in establishing an age-based discriminatory discharge.
Supervisor Badgers Employee About Retirement
In that case, Bernard Lewis (Lewis) brought an employment discrimination action against his former employer of 39 years, Dow Chemical Corporation (Dow), claiming that he was fired on the basis of age. Lewis began working at Dow's Hayward Plant in Hayward, California in 1977. In March 2013, an employee named Johnson became the Operations Leader at the Hayward Plant and Lewis' supervisor.
Lewis alleged that in January 2016 Johnson called him into his office on two occasions. On the first occasion, Johnson allegedly asked Lewis, "When are you going to retire?" and stated, "Well, you really need to retire." On the second occasion, Johnson purportedly screamed at Lewis that his work performance "sucked," asked when he was going to retire and "step down," and told Lewis that he needed to retire. In March 2016, Lewis received his 2015 performance review, which was prepared by Johnson and gave Lewis an overall rating of "Less than Job Expectations."
On March 9, 2016, Johnson sent an email to himself which "documented" Lewis' various alleged performance problems. That same day, Johnson and a human resources manager met with Lewis and notified him of Dow's decision to place him on paid suspension. On April 11, 2016, Dow terminated Lewis' employment. Johnson was a participant in the termination decision. Dow claimed that Lewis was fired for poor work performance. A twenty-seven year old individual replaced Lewis.
Supervisor Was Source Of Poor Performance Evidence
Dow filed a motion with the trial court seeking dismissal of Lewis' age discrimination claim. In doing so, Dow asked the trial court to find that Lewis' age discrimination was without merit and Lewis could not present his age discrimination claim to a jury for resolution. The trial court denied Dow's motion for dismissal and found that Lewis' age discrimination claim must be resolved by a jury.
In denying Dow's motion for dismissal, the trial court found it significant that Dow's "proffer of performance-related evidence emanating from sources aside from Johnson was minimal." The trial court also pointed out that Johnson's alleged statements to Lewis about his needing to retire were made approximately two months before Johnson sent an email to himself documenting Lewis' purported performance problems. Based on this evidence, the trial court concluded, "the trier of fact should determine" whether Dow's proffered explanation for terminating Lewis was a pretext for age discrimination. 
Free Consultation With Marion County Age Discrimination Lawyers
Based in Ocala, Florida and representing employees throughout Central Florida, we have extensive experience representing employees who have been unlawfully fired on the basis of age. If you have been the victim of age discrimination or have questions about an employer making inquiries about your retirement plans, please contact our office for a free consultation with our Marion County, Florida age discrimination attorneys. Our employee rights law firm takes age discrimination cases on a contingency fee basis. This means that there are no attorney's fees incurred unless there is a recovery and our attorney's fees come solely from the monetary award that you recover.