Employee Claims Retaliation Where Supervisor Said Employees On FMLA Leave Are "Useless"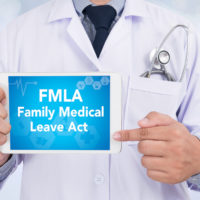 Under the Family Medical Leave Act (FMLA), eligible employees are entitled to up to twelve weeks of leave during any twelve-month period for a serious health condition. The FMLA also protects employees from retaliation for exercising their rights under the FMLA. Having dedicated their practice to representing employees, our Citrus County, Florida employment law attorneys have learned that many employers seek to punish employee who exercise their FMLA rights. Indeed, because the FMLA is designed to protect employees, many employers resent having to allow employees to take advantage of FMLA rights. The alleged facts in Ash v. Walgreens Specialty Pharmacy, LLC, No. 12-15201 (E.D. Mich. Jan. 22, 2014) illustrate that employers often view the FMLA and employees who take FMLA leave with a hostile and contemptuous eye.
Employee With HIV Takes Medical Leave
In that case, Gerald Ash (Ash) sued his former employer, Walgreens Specialty Pharmacy, LLC (Walgreens), pursuant to the FMLA. Ash claimed that Walgreens fired him in retaliation for taking FMLA leave for treatment of his HIV. Ash worked as a supervisor at Walgreens' specialty pharmacy in Ann Arbor, Michigan. The Ann Arbor specialty pharmacy fills prescriptions by mail for specialty drugs used in the treatment of cancer, HIV, hepatitis, and other illnesses, which are not usually available at retail stores. Ash supervised 72 employees, and his duties included managing groups responsible for customer service, pharmaceutical order processing, and insurance support.
In January 2012, Ash told a human resources manager named Gleisman that he suffered from HIV. At this time, Ash also told Gleisman that the stress working for the general manager of the Ann Arbor specialty pharmacy, a woman named Kral, exacerbated his condition. Before he disclosed his HIV status, Ash claimed that Kral stated on two occasions, "God forbid you ever have someone on a management team that takes FMLA; you might as well just get rid of them because they are useless." Ash further claimed that Kral told him that she had let some nurses go because of "medical issues."
Employee Fired On Day He Returned From Leave
On February 2, 2012, Ash asked Kral for leave to attend a medical appointment. Kral denied the request. One week later, Kral subjected Ash to a performance improvement process. On March 26, 2012, fearing that Kral would not authorize his leave request for medical appointments, Ash filed a request for intermittent FMLA leave. On these forms, Ash identified his medical condition as HIV. Although Ash requested intermittent FMLA leave, he never actually used any of it.
On May 23, 2012, Kral presented Ash with another performance improvement process and a final written warning advising him that he had 60-days to improve his performance or he risked termination. Ash alleged that Kral told him in late June 2012 that just because he had a medical condition, it did not mean that he was not expected to perform. On July 6, 2012, Ash began a continuous FMLA leave for treatment of his HIV. On September 21, 2012, Ash returned to work. On that morning, Ash met with Kral and Gleisman. During the meeting, Kral told Ash that he was being fired for performance issues that had been discussed earlier in the year. At her deposition, Kral testified that she actually decided to fire Ash on June 26, 2012, approximately one week before Ash began his continuous FMLA leave, but put off telling Ash because of her scheduled vacation.
Remark Is Direct Evidence Of Retaliation
Walgreens filed a motion with the trial court seeking dismissal of Ash's FMLA retaliation claim. The trial court denied Walgreens' motion for dismissal and ruled that Ash was entitled to proceed to trail on his FMLA retaliation claim. In support of its ruling, the trial court pointed out that Ash was fired on the day he returned to work from FMLA leave. The "suspicious timing" of Ash's dismissal, the trial court reasoned, was evidence that Ash was fired in retaliation for having taken FMLA leave. The trial court also observed that Kral's alleged remarks to Ash that Walgreens should "get rid of" all employees on FMLA because they are "useless," and that she had terminated certain nurses because of their "medical issues," were "direct evidence" that she "harbored discriminatory animus towards those taking medical leave." From this evidence, the trial court concluded, a reasonable jury could find that Ash was discharged because he used FMLA leave.
Free Consultation With Citrus County Retaliation Lawyers
Based in Ocala, Florida and representing employees throughout Central Florida, we have extensive experience representing employees who have been retaliated against for exercising their FMLA rights. If you have been retaliated against for taking FMLA leave or have questions about your rights under the FMLA, please contact our office for a free consultation with our Citrus County, Florida retaliation attorneys. Our employee rights law firm takes employment retaliation cases on a contingency fee basis. This means that there are no attorney's fees incurred unless there is a recovery and our attorney's fees come solely from the monetary award that you recover.