Employee Who Endured Racial Remarks Was Fired Because Of His Race EEOC Lawsuit Charges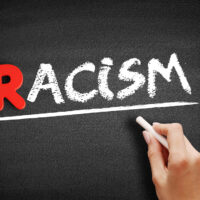 On May 7, 2020, the U.S. Equal Employment Opportunity Commission (EEOC) issued a press release announcing that it has filed a racial discrimination lawsuit against Thompson Construction Group, Inc. (Thompson Construction). On May 4, 2020, the EEOC filed the case, U.S. Equal Employment Opportunity Commission v. Thompson Construction Group, Inc., Case No. 1:20-cv-00406, in the U.S. District Court for the Middle District of North Carolina after initially attempting to remedy the alleged unlawful employment practices through its statutorily mandated conciliation process. Unable to secure from Thompson Construction an acceptable agreement through informal methods of conciliation, the EEOC moved forward with attempting to eliminate the alleged unlawful employment practices through litigation.
The EEOC has filed the racial discrimination lawsuit pursuant to Title VII of the Civil Rights Act of 1964 (Title VII) on behalf of a former employee of Thompson Construction, Michael Thaxton (Thaxton). Under Title VII, it is an unlawful employment practice for employers to discriminate employees because of their race. The EEOC maintains that Thompson Construction violated Title VII by firing Thaxton because of his race. In this article, our Alachua County, Florida racial discrimination lawyers explain the EEOC's allegations of discriminatory discharge against Thompson Construction.
Employee Claims Racially Motivated Discharge
In July 2018, Thompson Construction hired Thaxton as a pipefitter foreman to work at Thompson Construction's construction site in Semora, North Carolina. Thaxton, who is African-American, was responsible for supervising a crew of pipefitters. Of the ten supervisors who for Thompson Construction at the Semora construction site, Thaxton was the only African-American.
As a foreman, Thaxton supervised an employee who the EEOC refers to as R.D. in the lawsuit. On November 2, 2018, R.D. engaged in insubordinate behavior towards Thaxton, including yelling at Thaxton over the company radio. On November 3, 2018, R.D. screamed at Thaxton and made racially derogatory remarks to Thaxton. On November 4, 2018, Thompson Construction discharged R.D. because of his behavior towards Thaxton.
The following day, Thompson Construction fired Thaxton. Although Thompson Construction fired Thaxton because of his alleged verbal dispute with a subordinate employee, the EEOC contends, Thompson Construction does not discharge white foreman who have verbal disputes with subordinate employees. In treating Thaxton differently and less favorably from white foreman, the EEOC claims that Thompson Construction fired Thaxton because of his race in violation of Title VII.
Fighting For Race Discrimination Victims
The EEOC is the administrative agency of the United States responsible for interpreting and enforcing federal labor laws prohibiting employment discrimination, including discrimination on the basis of race. In enforcing the federal labor laws, the EEOC is also authorized by federal law to file lawsuits on behalf of employees who have been discriminated against on the basis of their race. In a press release issued by the EEOC on May 7, 2020 regarding the case, a regional attorney for the EEOC's Charlotte District Office, Kara G. Harden, explained that "federal law prohibits employers from treating workers differently because of race, plainly and simply." Ms. Harden added, the "EEOC will continue to combat such misconduct in the American workplace."
Consult With Gainesville Race Discrimination Lawyers
Based in Ocala, Florida and representing employees throughout Central Florida, our Alachua County, Florida racial discrimination attorneys have been representing race discrimination victims for more than twenty years. If you have experienced racial discrimination in the workplace or have questions about your protection against racial discrimination under the federal labor laws, please contact our office for a free consultation with our Gainesville, Florida racial discrimination lawyers. Our employee rights law firm takes racial discrimination cases on a contingency fee basis. This means that there are no attorney's fees incurred unless there is a recovery and our attorney's fees come solely from the monetary award that you recover.