Employees File Class Action Suit After Mass Layoff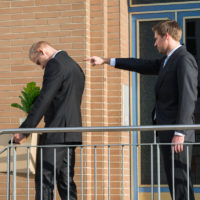 A Miami advertising agency is now facing a class action lawsuit after laying off 62 employees without warning on December 5, 2015. Commonground/MGS is a national advertising agency with offices in a number of cities, including New York, Chicago, and Miami, which notified its employees that it would "no longer be able to operate [its] business" via email. The company stated that it had had a dispute with Fifth Third Bank of Cincinnati, and that this dispute meant that it no longer had the access to funds it would need to continue operating. The company provided no notice of the layoffs, emailing all employees on December 5 that their employment would terminate effective that day, giving them the weekend to clean out their desks.
Under the federal Worker Adjustment and Retraining Notification (WARN) Act of 1988, employees who work for companies with 100 or more employees are entitled to 60 days' notice prior to mass layoffs or plant closings. This law is designed to offer employees a chance to find alternate employment when employers have to shut down or institute a reduction in force.
One of those terminated employees, Jorge Espinosa, was the managing partner of the Miami office of Commonground. He has now filed a federal class action lawsuit in the Southern District of Florida on behalf of over 100 former employees of Commonground based on the WARN Act, seeking unpaid wages, health insurance coverage, pension benefits, pay for personal days and accrued vacation days, severance, any fringe benefits, and commissions owed for the 60 additional days for which he and the other terminated Florida employees of Commonground should have been employed.
Commonground addressed the WARN Act in its email terminating its employees, acknowledging that it "may require advance notice of your permanent layoff," but said that the failing business and lender's "unforeseeable" actions prevented them from providing that notice. There is an exception to the full 60 days' notice requirement where a faltering company is seeking capital to support the continued function of the business, and believes that announcing a mass layoff could hurt their chances of receiving that capital. There is also an exception from the full notice requirement where something sudden, dramatic, and unexpected occurs, not within the employer's control, which leads to a layoff. However, employers must still provide notice as soon as is practicable, even if an exception applies.
If you are a Florida employee who has been wrongly terminated or discriminated against by an employer, contact the Ocala employment law attorneys at James P. Tarquin, P.A. for a consultation on your claims, at 352-401-7671.