Employer Allegedly Solicited A Coworker Complaint Against Employee In Retaliation For Complaining About Race Discrimination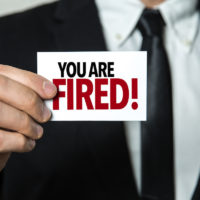 Federal and Florida employment discrimination laws, including Title VII of the Civil Rights Act of 1964, the Age Discrimination in Employment Act, the Americans with Disabilities Act, and the Florida Civil Rights Act, protect employees against retaliation when they complain about discrimination in the workplace. Federal and Florida employment discrimination laws prohibit retaliation because their enforcement depends on the ability of employees to complain about discriminatory employment practices without fear of retaliation. As the U.S. Supreme Court observed in Crawford v. Metropolitan Gov. of Nashville & Davidson County, 555 U.S. 217 (2009), "fear of retaliation is the leading reason why people stay silent instead of voicing their concerns about bias and discrimination." 
Having represented victims of employment discrimination for almost twenty years, our Citrus County, Florida employment discrimination attorneys have learned that employers frequently target employees who complain about discriminatory employment practices for retaliation. In doing so, employers often take calculated actions intended to justify the desired termination of employees who complain about employment discrimination, including scrutinizing their work performance, papering their personnel file with disciplinary actions, setting them up to fail, placing them on a performance improvement plan, and soliciting employee or customer complaints. A recent decision by the U.S. District Court for the Northern District of Alabama in McGuire v. G48 Secure Solutions, 2018 WL 1210935 (N.D. Ala. March 8, 2018) is instructive in showing that calculated actions taken by an employer to justify an employee's termination can be used as evidence of the employer's unlawful retaliatory motive.
Employee Claims He Was Targeted For Discharge
In that case, Clyde McGuire (McGuire) alleged that his former, G4S Secure Solutions (Secure Solutions), fired him in retaliation for complaining about race discrimination in violation of Title VII of the Civil Rights Act of 1964. McGuire, who is African-American, was employed by Secure Solutions as an area supervisor. McGuire's annual salary in this position was $33,000.
Nearly three months after McGuire was hired, Secure Solutions hired a white area supervisor named McDonald. McGuire learned that Secure Solutions offered to pay McDonald $37,440 per year, $4,400 more than McGuire's annual salary for the same position. In August 2015, McGuire asked his supervisor why Secure Solutions was paying a new white area supervisor $4,400 more than him. The next day, the supervisor had a "closed-door meeting" with the human resources manager about McGuire. Another area supervisor told McGuire that he probably would be "terminated or suspended because he questioned" his supervisor about the pay disparity.
Six days after McGuire complained about the pay disparity, five employees of Secure Solutions who McGuire supervised submitted complaints about him. McGuire produced evidence showing that at least one of the complaints was solicited. These were the first complaints that employees of Secure Solutions made against him. In August 2015, Secure Solutions suspended McGuire with pay pending investigation into the employee complaints. 
After being notified of his suspension, McGuire filed a charge of discrimination with the U.S. Equal Employment Opportunity Commission alleging race discrimination and retaliation. In September 2015, one week after he returned from his suspension, McGuire was placed on a 90-day performance improvement plan. In December 2015, Secure Solutions terminated McGuire's employment because of his alleged "continued inappropriate and unprofessional behavior in managing his subordinates and interacting with his peers." 
Targeting Employee Is Evidence Of Retaliatory Motive 
Secure Solutions filed a motion with the trial court seeking dismissal of McGuire's retaliation claim. In doing so, Secure Solutions asked the trial court to rule that McGuire's retaliation claim was baseless and McGuire was not entitled to a jury trial. The trial court denied Secure Solutions' motion for dismissal and concluded that McGuire had presented sufficient evidence to require a jury trial on his retaliation claim.
In denying the motion for dismissal, the trial court pointed to substantial evidence of Secure Solutions' retaliatory animus towards McGuire for making a race discrimination complaint. The trial court noted that that McGuire was suspended three days after he complained and McGuire was told that he probably would be "terminated or suspended because he questioned" his supervisor about the pay disparity. This was "strong circumstantial evidence," the trial court reasoned, that Secure Solutions suspended McGuire "not because the company received complaints but because McGuire complained of discriminatory pay."
The trial court also observed that the employee complaints upon which Secure Solutions based McGuire's suspension and performance improvement plan occurred in the "days immediately following" his complaint of discriminatory pay. Moreover, the trial court point out, there was "evidence that at least one of the complaints was solicited" and a number of complaints concerned events that "took place weeks and months before the suspension." From this evidence, the trial court concluded, a jury "could reasonably infer that [Secure Solutions] intended to terminate McGuire for his complaints of discriminatory pay, not because the company received grievances from employees about McGuire." 
Free Consultation With Citrus County Retaliation Attorneys
Based in Ocala, Florida and representing employees throughout Central Florida, we have substantial experience representing employees who have been retaliated against for complaining about discrimination in the workplace. If you have been retaliated against or have questions about an employer targeting you for termination in retaliation for complaining about discrimination, please contact our office for a free consultation with our Citrus County, Florida retaliation lawyers. Our employee rights law firm takes employment retaliation cases on a contingency fee basis. This means that there are no attorney's fees incurred unless there is a recovery and our attorney's fees come solely from the monetary award that you recover.