Employer's Toleration Of Performance Problems Can Be Evidence Of Age Discrimination When They Become The Basis For A Discharge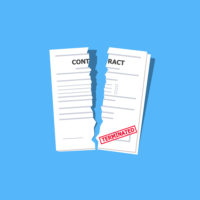 The Age Discrimination in Employment Act (ADEA), which is federal law, protects employees from discrimination on the basis of age. Having represented employees victimized by age discrimination for more than 15 years, our Central Florida age discrimination attorneys have learned that employers often terminate older employees for alleged performance deficiencies that the company had long tolerated or overlooked. Under such circumstances, an issue which inherently arises is whether the employee's age or purported poor performance is the real reason for the discharge. A recent decision by the United States District Court for the Eastern District of Pennsylvania in McMullin v. Evangelical Services for the Aging, 2017 WL 3279011 (E.D. Penn. Aug. 2, 2017) illustrates that an employer's belated reliance on alleged performance deficiencies as the basis for an employee's discharge tends to show that the employee's age was the real reason for the termination.
Employer's Belated Reliance On Employee's Performance Problems
In that case, DeWayne McMullin (McMullin) claimed that Wesley Enhanced Living (Wesley) terminated him as Chief Financial Officer (CFO) on the basis of age in violation of the ADEA. McMullin was 63 years old when hired by Wesley. Just over 14 months after he was hired as CFO, McMullin was terminated. The Chief Executive Officer (CEO) informed McMullin that he was being discharged because it was "not working out." That same day, the CEO sent an email to Wesley employees informing them that McMullin had decided to leave Wesley effective immediately. During the course of the litigation, Wesley contended that McMullin was fired due to performance issues. Wesley claimed that McMullin continually made errors in financial reports, financial models, and cash sheets. In support of its reason for the discharge, Wesley produced an email dated almost three months before McMullin's termination showing his alleged performance problems. After discharging McMullin, Wesley replaced him with an individual who was 52 years old at the time.
In contesting the alleged legitimate, non-discriminatory reason for his termination, McMullin generated evidence showing contradictions in Wesley's proffered reason. In his deposition, the CEO testified that an accountant and a controller expressed frustrations about McMullen to him. When the accountant and controller testified, they contradicted the CEO's version of events. The accountant testified that he did not "recall making any direct complaints or "officially complaining about" McMullin. Rather, the accountant complained about McMullin "more, I think, after the fact." Likewise, the controller testified that she did not complain or express any frustration about McMullin to the CEO. 
Wesley filed a motion with the trial court seeking dismissal of McMullin's age discrimination claim. In doing so, Wesley asked the trial court to find that McMullin's age discrimination claim failed as a matter of law and McMullin was not entitled to a jury trial. The trial court denied Wesley's motion for dismissal and found that McMullin's age discrimination claim must resolved by a jury.
Employer Tolerated Employee's Performance Problems
In denying Wesley's motion for dismissal, the trial court noted that McMullin's replacement was 12 years younger than McMullin when he took over the CFO responsibilities. The trial court found that "one could infer that Wesley had tried working with an older man, but later decided to go with a younger one because it was not working out." The trial court was also persuaded by McMullin's argument that the three-month passage of time from the date of the email showing his performance problems until the date of his termination "shows that he would have been fired for performance issues sooner if that was the real reason for his termination." In other words, the trial court reasoned, Wesley's reliance on performance problems that were tolerated or overlooked for months "casts sufficient doubt" on Wesley's contention that McMullin was discharged because of poor performance. Thus, the trial court concluded, "a jury may infer that McMullin's performance issues are [a] pretext [for age discrimination] and reasonably conclude that Wesley's stated reasons for firing him are fabrications."
Consult With Ocala Based Age Discrimination Lawyers
Based in Ocala, Florida and representing employees throughout Central Florida, we have substantial experience representing employees who have been the victim of age discrimination in the workplace. If you have been the victim of age discrimination or have been questions about your rights under the ADEA, please contact our office for a free consultation with our Central Florida age discrimination attorneys. Our employee rights law firm takes age discrimination cases on a contingency fee basis. This means that there are no attorney's fees incurred unless there is a recovery and our attorney's fees come solely from the monetary award that you recover.