Employer's Use Of Alleged Unwritten Company Policy To Justify Employee's Discharge Supports Jury's Finding Of Sex Discrimination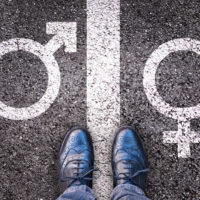 Title VII of the Civil Rights Act of 1964 (Title VII), which is federal law, protects employees from discrimination on the basis of sex. Having substantial experience in representing employees victimized by sex discrimination, our Central Florida gender discrimination attorneys have learned that employers often make employment decisions based on unwritten, if not conjured up, company policies. Under such circumstances, an issue which inherently arises is whether the employer is using the purported unwritten company policy to cover up gender discrimination. The decision by the U.S. Eighth Circuit Court of Appeals in Hudson v. United Systems of Arkansas, 709 F.3d 700 (8th Cir. 2013) illustrates that an employer's reliance on an alleged unwritten company policy to justify an employment decision is enough to give the employer a problem in prevailing at trial.
Employee Follows Policy Used By Other Employees
In that case, Shaunta Hudson (Hudson) claimed that she was discharged by United Systems of Arkansas, Inc. (United Systems) on the basis of sex in violation of Title VII. Hudson initially began working for United Systems as an accountant. Over time she advanced and was ultimately promoted to controller. As controller, Hudson was one of four executive employees supervised by the owner and president of United Systems. Hudson was the only woman among the four executive employees.
When she was hired, Hudson informed the company that she had a serious health condition which would require continuous monitoring and medical treatment. When she needed leave from work because of her health condition, Hudson followed the same procedure for notifying the company that she would be taking leave as used by all employees of United Systems. When she had a scheduled appointment, she would tell her supervisor, fill out a form, and have the form signed in advance. When she needed to take leave unexpectedly, she called the front desk and informed whoever was answering the phone. If no one answered, Hudson left a message. The owner would then receive the message from the front desk informing him that Hudson would be absent.
During her employment, Hudson's health condition required surgery. Because an infection developed following the surgery, Hudson was unable to return to work as scheduled and missed three additional days. On each day, Hudson called in and spoke with someone at the front desk who was expected to relay the message to the owner. On the morning Hudson returned to work, the owner confronted her in her office, demanding to know why she had not called him on his cell phone to notify him that she would be out of the office that week. Hudson responded that she had not known she was required to call him personally. An argument ensued, and the owner stood up and began pointing in Hudson's face. When Hudson rose, the owner instructed her to "sit down, little girl." Hudson did not and the owner ordered her to "get out" out of the office. Because she believed that she had been fired, Hudson went home. When she returned to the office the next day to collect her possessions, the key code had been changed and another employee told her that she was not allowed in the building.
Following a jury trial, the jury returned a verdict for Hudson on her sex discrimination claim. On appeal, United Systems argued that the trial court should have dismissed Hudson's sex discrimination claim and never presented the claim to the jury for a decision. The Eighth Circuit disagreed and upheld the jury's verdict.
Other Employees Never Heard Of Alleged Policy
United Systems maintained that it was entitled to judgment as a matter of law because it proffered a legitimate, non-discriminatory reason for Hudson's termination which she failed to disprove. United Systems claimed that Hudson violated the company's "cell phone policy," which required all executive employees to telephone the owner personally when calling in sick. In rejecting United Systems' argument, the Eighth Circuit pointed out that three current or former executive employees testified that they never heard of the alleged "cell phone policy" The appellate court also observed that Hudson produced evidence showing that the owner "belittled women employees all of the time," "talked down to them," and called them "girl or little girl." In fact, the appellate court noted, the owner ordered Hudson to "sit down, little girl" immediately before telling her to "get out" of the office. Thus, the Eighth Circuit concluded that United Systems was not entitled to judgment as a matter of law and there was sufficient evidence for a reasonable jury to find that Hudson was terminated on the basis of sex.
Consult With Ocala Based Gender Discrimination Lawyers
Based in Ocala, Florida and representing employees throughout Central Florida, we have more than fifteen years of experience representing employees who have been the victim of sex discrimination in the workplace. If you have been the victim of gender discrimination or have questions about an employer's use of an unwritten policy to justify an employment decision, please contact our office for a free consultation with our Central Florida sex discrimination attorneys. Our employee rights law firm takes gender discrimination cases on a contingency fee basis. This means that there are no attorney's fees incurred unless there is a recovery and our attorney's fees come solely from the monetary award that you recover.