Can False Complaints By Co-Workers Be Evidence Of Race Discrimination?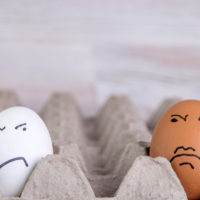 Having fought for the rights of employment discrimination victims for nearly twenty years, our Citrus County, Florida employment discrimination lawyers have learned that employees are often targeted by co-workers for termination for discriminatory reasons. In many cases, co-workers target an employee for termination by making false complaints about the employee's work performance or workplace conduct. The false complaints by co-workers are then used by management as the basis to justify the employee's termination. The recent decision by the U.S. District Court for Arizona in Lucas v. Tempe Union High School District, No. 17-2302 (D. Ariz. July 15, 2019) illustrates that false complaints by co-workers can be used as evidence to prove an employment discrimination case.
Employee Claims Racial Discrimination
In that case, Tammy Lucas (Lucas) brought a race discrimination lawsuit against her former employer, Tempe Union High School District (Tempe), pursuant to Title VII of the Civil Rights Act of 1964 (Title VII). Title VII protects employees from discrimination on the basis of race. Lucas, who is African-American, claims that Tempe did not renew her contact because of her race in violation of Title VII. 
In 2014, Lucas began working as a receptionist at Marcos de Niza High School (MDN). At the time, Lucas was the only African-American working in the front office at MDN. Lucas contract was renewed for the school years beginning in 2015 and 2016, but was not renewed for the school year beginning in 2017. Lucas claims that the failure to renew her contract was the result of discriminatory false complaints made against her by co-workers.
In March 2016, Lucas applied for a student services position at MDN, but was not selected for the position. Tempe selected a Hispanic individual over Lucas. Lucas alleges that immediately after she applied for the student services position, she began facing harassing conduct from her non-African-American co-workers. Specifically, Lucas claims that her co-workers excluded her from office events, looked at her and laughed, and left a photograph of Hispanic co-workers on her desk labeled, "Smile every day, 100 Burrito Nation." Lucas contends that the co-workers' discriminatory harassment was "part of a plan to get rid of her." Lucas lodged complaints with supervisors regarding the harassment. However, according to Lucas, the District Associate Superintendent only "half-heartedly conducted an investigation."
Discriminatory Plan "Get Rid Of" Employee
Lucas also claims that her co-workers advanced their alleged discriminatory plan to get rid of her by lodging false complaints about her purported misbehavior at work. After the co-workers made their complaints, the complaints were then used as a basis for subjecting Lucas to negative performance evaluations, disciplinary action, and a performance improvement plan. Lucas further alleges that the discriminatory false complaints led to "hostile meetings" with supervisors. At one such meeting, Lucas contends that a supervisor "became physically threatening to the point where [another supervisor] had to restrain [the first supervisor]." According to Lucas, her supervisors also made "special rules that applied only to her," while non-African-American employees were allowed to engage in the same activities without discipline. After placing Lucas on a performance improvement plan, Tempe decided not to renew Lucas' contact because of her purported performance deficiencies. 
False Complaints Are Evidence Of Discrimination
Tempe filed a motion with the trial court seeking dismissal of Lucas' race discrimination lawsuit. In doing so, Tempe argued that Lucas' race discrimination lawsuit was baseless and Lucas was prohibited from bringing her case before a jury. The trial court denied Tempe's motion for dismissal and ruled that Lucas had presented sufficient evidence to prove that she was discriminated against because of her race to take the case to the jury.
In denying Tempe's motion for dismissal, the trial court focused on the role that the allegedly discriminatory false complaints played in Lucas' demise. The trial court pointed out that Lucas was placed on a performance improvement plan based on allegedly false information provided by her co-workers. Lucas' purported performance problems, the trial court observed, were then used by Tempe to justify not renewing Lucas' contract. Because Lucas had presented evidence that she did not begin receiving negative performance evaluations until her co-workers lodged their complaints against her, the trial court reasoned that a reasonable jury could find that the allegedly discriminatory false complaints by co-workers were an impermissible motivating factor in the decision not to renew her contract.
Free Consultation With Inverness Discrimination Lawyers
Based in Ocala, Florida and representing employees throughout Central Florida, our Citrus County, Florida employment discrimination attorneys have been in the trenches fighting for victims of employment discrimination for nearly twenty years. If you have been the victim of race discrimination or have questions about your employee rights under employment discrimination laws, please contact our office for a free consultation with our Citrus County, Florida employment discrimination lawyers. Our employment and labor law attorneys take employment discrimination cases on a contingency fee basis. This means that there are no attorney's fees incurred unless there is a recovery and our attorney's fees come solely from the monetary award that you recover.