Federal Appellate Court Revives Florida Woman's FMLA Lawsuit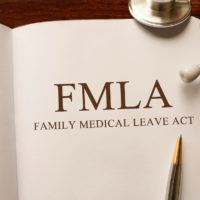 After a trial court granted summary judgment in favor of her employer, a federal appellate court revived the claims of a Florida woman for alleged violation of the Family and Medical Leave Act (FMLA). Read on to learn about the case and the necessary elements of a successful FMLA retaliation claim, and contact an experienced Florida employment attorney with any questions.
Florida woman fired after requesting FMLA leave, sues for retaliation and for discrimination
In Benz v. Crowley Maritime Corp., No. 16-17363 (11th Cir. Apr. 27, 2018), the Eleventh Circuit Court of Appeals considered a Jacksonville woman's claim that she had been fired in retaliation for requesting FMLA leave, and claimed age and gender discrimination. The woman was a longtime employee with positive performance evaluations, until the factory she supervised started to receive bad customer reviews and she was accused of using inappropriate language, including a racial slur, though no supervisor told her of the complaints until she was formally written up. She denied the allegations.
Around the same time, the plaintiff's daughter was diagnosed with cancer, and she requested one month of FMLA leave. The FMLA requires employers to give employees time off to deal with serious medical conditions of family members. Her supervisor emailed the higher-ups that she was "concern[ed] about this FMLA request from" the plaintiff and that "we should sit and have a backup plan in place." A few months later, the plaintiff took several vacation days and then requested another month of FMLA leave to care for her daughter. She was fired just before starting leave.
Elements of an FMLA claim: The burden-shifting analysis
In evaluating a claim of retaliation under the FMLA, without direct evidence of discrimination by an employer, courts apply a burden-shifting framework. The plaintiff must first show a "prima facie" case of FMLA retaliation by showing that she engaged in statutorily protected conduct and then suffered an adverse employment action caused by the protected conduct. Here, the plaintiff made a prima facie case by showing she properly applied for FMLA leave and was then fired. The causal connection was satisfied because she was fired just two days after requesting leave. 
Her employer then had the burden of showing a "legitimate, nondiscriminatory reason" for firing her; they claimed she was fired because of budget cuts, as well as her performance and lack of managerial experience. The plaintiff then had to show that the "legitimate" reason was actually a pretext, and that the real reason was her FMLA application. The Court found that there was enough evidence countering the employer's explanation for firing the plaintiff–for example, that they did not fire her during the announced company-wide budgetary layoffs and that the plaintiff had a stellar performance record for most of her career–that the case should go to a jury, and the lower court should not have granted judgment for the defendant. The Court, however, found no evidence of age or gender discrimination.
Free Consultation With Citrus County Discrimination Lawyers
Based in Ocala, Florida and representing employees throughout Central Florida, James P. Tarquin, P.A. has extensive experience litigating wrongful termination cases. If you have been the victim of a wrongful termination or other discriminatory actions by your employer, please contact our office for a free consultation with our Citrus County, Florida employment lawyers. Our employee rights law firm takes wrongful termination cases on a contingency fee basis. This means that there are no attorney's fees incurred unless there is a recovery, and our fees come solely from the monetary award that you recover.