Flood of Lawsuits and EEOC Complaints Emerge from State- and Federally-Funded Employment Office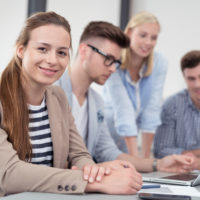 CareerSource South Florida, a public organization using $70 million in funds received from the Florida state and federal governments to connect job seekers with employers, has been under heavy scrutiny over the past several months for harassment committed against employees. Dating as far back as 2007, a series of women came forward with stories of harassment, bullying and aggression committed by the director of CareerSource South Florida, Rick Beasley. While Beasley continues to deny the complaints, he has now received a rebuke from the Equal Employment Opportunity Commission (EEOC) after years of investigations into the alleged conduct and testimony from many women who allege that they were demoted or fired after they complained about the harassing conduct.
One woman, Linda Pierre, describes years of harassing conduct beginning in December of 2007. During a meeting where Pierre corrected something Beasley had said during a meeting, Beasley allegedly violently slammed a stapler down on the table and screamed at Pierre to get out. Pierre began speaking with her female coworkers at CareerSource and found that many women had had similar experiences with the director. One woman described an incident where Beasley chased her after an argument, sticking his finger a hair's breadth from her face. Another woman told of Beasley driving aggressively behind her in the parking lot when she had arrived late to work. Beasley apparently mocked female employees' weight gain, moved them to different desks for seemingly no reason, denied them promotions, and would suddenly issue negative performance evaluations after years of positive reviews, timed suspiciously after the women had complained about Beasley's behavior. Beasley addressed the strikingly-similar claims coming from eight different women who worked under him as follows: "These women are going after me, and I find it underhanded." These women complain of serious anxiety, lost sleep, and even thoughts of suicide as a result of the abuse. Complaints to local county boards went ignored, and only after numerous EEOC complaints did the allegations of harassment begin to draw attention.
The bullying and harassment was not limited to women under Beasley's alleged reign of terror. Jose Bonilla was a 35-year employee of CareerSource until he was forced to resign by the aggressive intimidation tactics and hostile environment Beasley fostered. Bonilla alleges that, after Beasley became director in 2007, Bonilla's work experience became dramatically different. Bonilla, who had been a celebrated employee to that point, began receiving negative performance reviews, was told that he was "too old" and "made too much money for doing nothing." Bonilla was shouted at and publicly belittled, and claims that the stress was so intense that he suffered a micro-stroke. Bonilla's complaint to the county not only went ignored, but resulted in even greater harassment at work.
Beasley is also being confronted over his alleged religious discrimination in the workplace. Several employees have come forward claiming awkward interactions when their religious beliefs became an issue on the job, and stating that Beasley led prayers at the beginning of mandatory staff meetings. While employees were free to leave the room during the prayers, the employees described the negative attention they would receive as a result of singling themselves out in this manner.
If you've been the victim of harassment or discriminatory treatment in the workplace, ensure that your rights are protected by contacting the skilled Ocala employment discrimination attorneys at James P. Tarquin, P.A. for a consultation, at 352-401-7671.